Legends Police vs Fire boxing event a success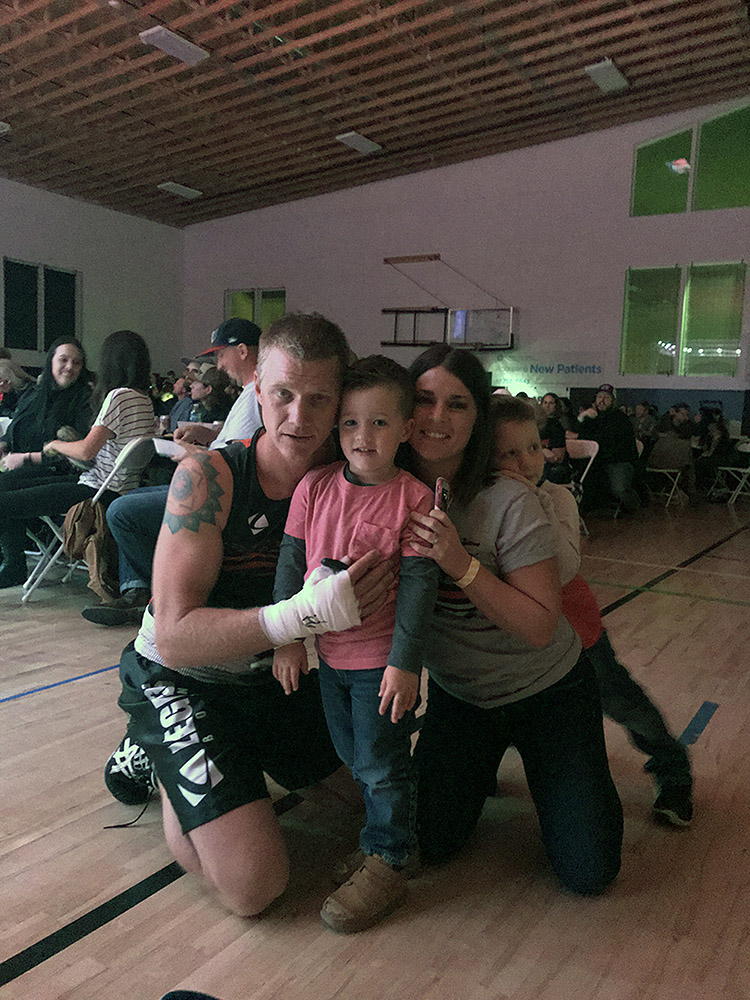 Legends Boxing held their first Police vs Fire fight night on Saturday, November 4 featuring first responders in the ring. Volunteer fighters trained and prepped for nine weeks before the event and each brought a good clean fight.
Legends Boxing hoped to bring a fun environment for all who participated by bringing entertainment to those who may not regularly enjoy the boxing scene. They also wanted to raise money for charities and create awareness of the public service personnel.
Harmony Kent Withers, a participant in one of the bouts said, "As a family, the reason was especially close to us. We have numerous law enforcement officers and firefighters in our lives. One brother was on duty during the Las Vegas shooting. He was on shift at the concert when it happened, pulling people to safety, as well as searching for the area the shots were coming from. I have much respect for our first responders. Plus, we are a boxing family. The dedication it takes to physically and mentally prepare to step into the ring is beyond inspiring."
Legends Boxing Owner Rob Scott said, "My Dad and Mom were both police officers. When I was growing up they always had these cool police and fire rivalry games, so we thought it would be fun to bring some of that back with a fun rivalry."
A lot of work went into the preparation and execution of the event. Legends Boxing started their prep ninety days out from the match date when they started negotiating leases, set up the boxing ring, acquired lighting and contacted media companies. "We really put a lot into the production, we wanted to make it look like a Vegas Pro Match," Scott said.
The event was executed with only a handful of volunteers and hours of work from Scott, his brother, and their staff. The team is planning on making the event an annual tradition and can see it growing and developing. "We'll be adding more bells and whistles. This was our first time, so we definitely learned a lot. Some things went as planned, others didn't, but we'll get better and better each time," said Scott.
Their next show will be on April 6 at the Salt Palace. The theme will be an executive fight night, pitting boss against boss.