Lehi Arts Council presents cherished Christmas play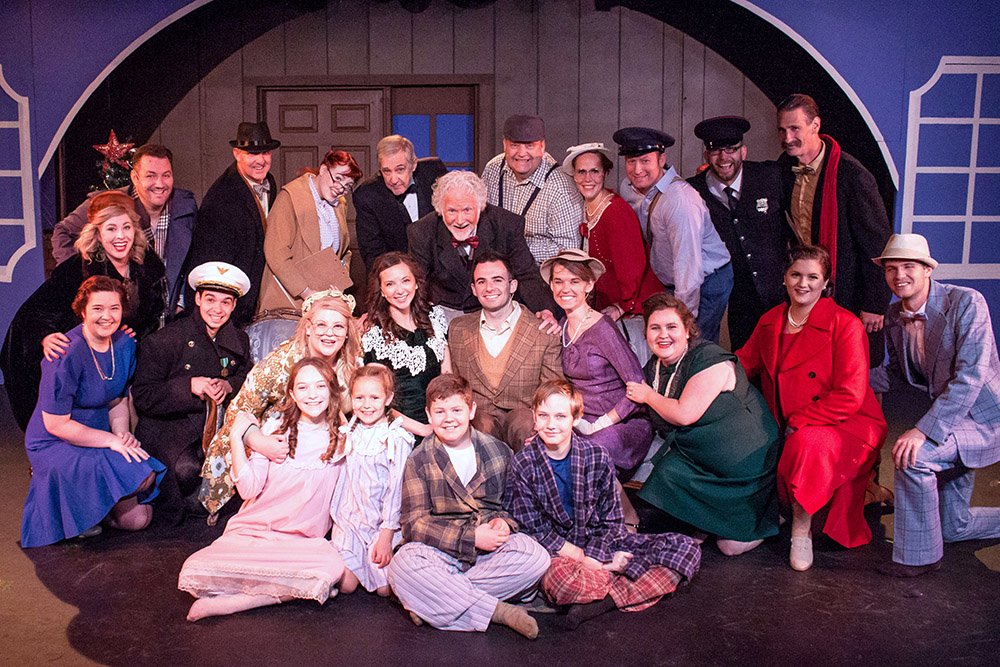 This Christmas season the annual play at the Lehi Arts Center (685 North Center) is "It's a Wonderful Life." The show opened December 1 and will run through Saturday, December 16 with shows on Monday, Thursday, Friday and Saturday. Evening productions begin at 7 p.m. with Saturday afternoon matinees on December 9 and 16 at 2 p.m. Tickets are $6 for children and seniors, $8 for adults, available online and at the door.
The stage production of "It's a Wonderful Life" is based on the 1946 classic movie of the same name. Jimmy Stewart brought the main character, George Bailey, to life on the screen and helped the audience see themselves in an extraordinary, ordinary man. George Bailey has given up his dreams to help others all of his life. His imminent demise on Christmas Eve brings about the intervention of his guardian angel, Clarence Odbody. Clarence shows George what life would have been like if George had never been born. It's a gift that ends up convincing George Bailey that his life, all life, is truly wonderful.
Calista Wilkes, who is part of the Lehi Arts Council, is directing "It's a Wonderful Life." "I love directing the Christmas shows – it's a fun time of year to be part of a show. Christmas-centered shows are always heartwarming and family-friendly. I grew up watching the movie and I wanted the opportunity to bring it to the stage," said Wilkes.
There are several families participating in the cast of "It's a Wonderful Life" and most of the cast is from Lehi. Jake Hart plays George Bailey, Jim Murphy is Clarence, Liza Tomkinson is Mary Hatch, and Gordon Jones is Mr. Potter. The small theater at the Lehi Arts Center has a new rolling background set feature that makes scene changes easier for this production. The show came together quickly since everyone is familiar with the story.
"Come kick off the Christmas season with 'It's a Wonderful Life'! I see George Bailey as an American hero – he sacrifices so much for his town and his family. The message of this show is that goodness is important," said Wilkes. "You see him struggle and go through disappointment – his brother gets the life George thinks he wants. He discovers for himself that he is a validated, satisfied and happy man."