Lehi's Marcelo Fitzgerald represents U.S. in Paris ballroom competition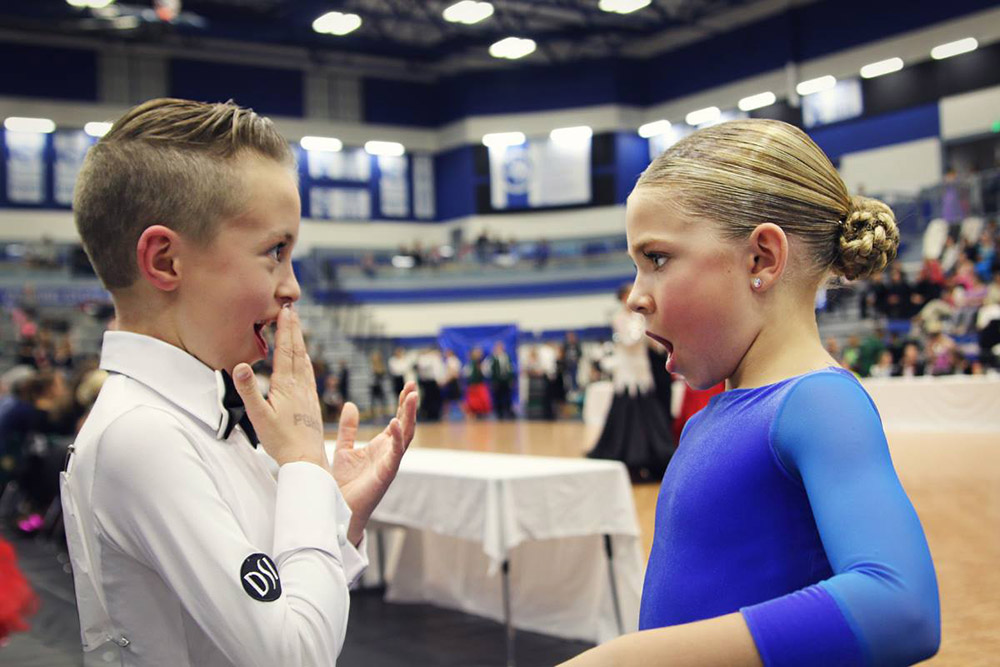 Lehi native, Marcelo Fitzgerald (10) and his partner, Kamri (9) got second place at the 2017 BYU National Danceport Championships earlier this year and qualified for the World Ballroom Championships in Paris this month. Marcelo specializes in all five Latin dances; Cha-Cha, Samba, Rumba, Paso Doble, and Jive.
When Marcelo was only three years-old, his mother, Carola, noticed that he was bobbing his head to music in the car and keeping perfect time. When they went to weddings, Marcelo was quick to get on the dance floor and show his stuff. Marcelo's dancing life started slowly with jazz classes once a week. One of his teachers suggested a ballroom class for Marcelo when he was six. He picked it up quickly and before Carola and Raymond Fitzgerald knew it, they were driving to Strictly Ballroom in Orem almost every day for practices.   
"My favorite dance is the Samba because it's bouncy – and I like Samba music," said Marcelo. His love for dancing is evident by his commitment and work ethic, but also the smile that he has a hard time holding in when he's dancing the Paso Doble. Marcelo and his partner are small, which meant having a dance suit custom made for him in Europe, but it also means he and his partner's heads are at elbow-height for other dancers on the floor. During one competition Marcelo was hit in the head hard when another couple spun too close. It almost knocked him down and his eyes were watering, but Kamri begged him not to cry while they finished the dance. The couple had a few minutes between dances when Marcelo had to pull himself together, which he did.
"We always check with him to make sure he still likes it. To have this level of commitment from us, he needs to be committed as well. Dancing is definitely teaching Marcelo hard work, to keep going when things go wrong, and things go wrong a lot! It's a great life lesson," said Carola Fitzgerald.
"His focus is very intense, too. At this level their movements are microscopic and exact. It's amazing to watch him with his coaches," adds Raymond Fitzgerald.
Marcelo has translated his work ethic for dance into his school work. "Sometimes I have to tell myself that I need to finish an assignment so I can dance. My parents are paying so much money so that I can dance and I need to do my part," said Marcelo. His big dream is to be one of the pros on the ABC hit television show, Dancing with the Stars.
Raymond and Carola Fitzgerald are taking Marcelo and his sister Sophia, who also dances on an elite team, to Paris this week for the Worlds Ballroom Championships. Little brother Peter, also a ballroom dancer, will stay home. The family will take turns watching Marcelo compete over the three days of competition because tickets to each performance are $120 per person, even for family of competitors. The Fitzgerald's have a fund that friends, family (and fans) can donate toward Marcelo and Kamri's trip to Paris: www.freefunder.com/campaign/marcelo–kamri–paris-worlds .