Lehi man, Rob Cuff, leads UHSAA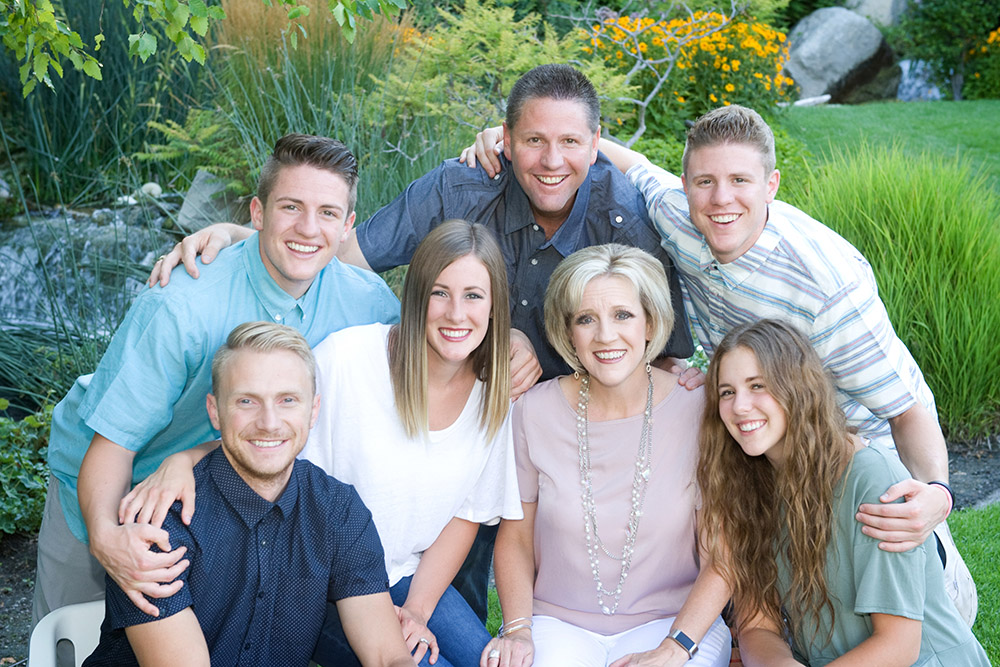 2001 was a big year for the Cuff family: they moved to Lehi, added a fourth child to the family, and Rob left his teaching/coaching job at Mountain View High School in Orem to work as an assistant director at the Utah High School Activities Association. He is currently in his ninth year as the Executive Director of the UHSAA which provides leadership over scholastic sports and fine arts activities in Utah.
Cuff grew up in Richfield where he was involved in many activities and sports. He played on state championship football and basketball teams coached by his father, Bob Cuff. After serving a mission for the Church of Jesus Christ of Latter-day Saints in Dallas, Texas he earned his bachelor's degree in English from Brigham Young University and a master's degree in education from the University of Phoenix.
Cuff taught at Mountain View High School in Orem for eight years and was the head boys' basketball coach from 1994-2001. During those seven years, the Bruins had seven consecutive top five state finishes including back to back State Championships in 1998 and 1999. Cuff has received many awards for his successful coaching and served in leadership positions on various executive boards as well as being named Teacher of the Year in 1995.
Although he enjoyed teaching and coaching and was successful at both, Cuff realized that he needed to move into administration to support his growing family. An opening at the UHSAA proved to be the springboard to a new phase of his career. "I do miss the daily interaction with students," said Cuff, "but, I believe that sports and fine arts really enrich the school experience and I enjoy being involved in those areas. We also run several programs at the UHSAA that allow me to interact with students directly each year."
These programs include a Student Leadership Conference, a Sportsmanship Program called "Raise the Bar" and "Unified Sports", a joint venture with Special Olympics Utah. The USHAA runs all the state tournaments in sanctioned sports as well as festivals and competitions for the fine arts.
Cuff says the best part of his position is the relationships that he has built with coaches, students, officials, and administrators. The most challenging part of his job is making sure that the tournaments that lead to the 109 state championships awarded each year go off without a hitch. "There is a lot of work behind the scenes that goes into running a successful tournament," Cuff said. Scheduling, planning brackets, lining up officials, and handling issues with venues are handled by the nine staff members of the UHSAA.
As the football season wound down this fall and the USHAA started putting schools into the tournament brackets, they realized that the only way Lehi and Skyridge would face each other was if they both made it to the 5A State Final game, a scenario that seemed unlikely. As Cuff puts it, "The stars all aligned and we ended up with a very exciting situation for our community." The Lehi/Skyridge game was the best attended of all the football tournament games with between 12,000-15,000 fans in attendance at Rice-Eccles Stadium.
Cuff was pleased with how the teams played and the overall sportsmanship displayed by the teams and the fans. "It was exciting at our home since we have two Lehi High School graduates, a Skyridge graduate and a current student at Skyridge. We were cheering for both teams," said Cuff. It reminded him of a situation in 1998 when he was coaching at Mountain View in Orem and the Bruins ended up facing the Orem Tigers in the basketball state finals at the University of Utah's Huntsman Center.
Although it is fun to see the winners of these athletic events and give them the State Championship trophy, Cuff loves to be the one to award the trophy to the team who has come in second place. "They have worked just as hard and have often faced a lot of adversity. In that moment they are hurting, but I love to honor their efforts."
Determining eligibility of student athletes is a difficult and controversial task. "The transfer rules have changed four times in the last 17 years. Across the country the rules look very different. There is no perfect rule. "Some situations are easy to handle but others are so subjective. I've learned that no matter the decision, someone will be unhappy," Cuff said.
One of the benefits of working at the UHSAA is that Cuff has been able to coach his sons' and daughters' Jr. Jazz and club basketball teams. "It was a joy to coach my kids' teams," Cuff said with a smile.
The Cuff family lives in northeast Lehi and they have been active in the community through many school and church events. Cuff is currently serving as the 2nd Counselor in the Young Single Adult Stake serving northern Utah County along with Gordon Wilson and Lee Caldwell. He was a YSA Bishop before this assignment.
Cuff and his wife Sonya have raised four children. Kilee served in the Scotland/Ireland mission, married Tanner Burton, and is now teaching third grade at Freedom Elementary. She is a fourth generation teacher. Landon served in the New York, Utica mission and is currently attending Utah Valley University. Braydon is currently serving in the England, Manchester mission and Shaylee is a junior at Skyridge high school and was a member of this year's Region Championship Volleyball team.