Lindsay and Rupp chosen for Volleyball All-State First Team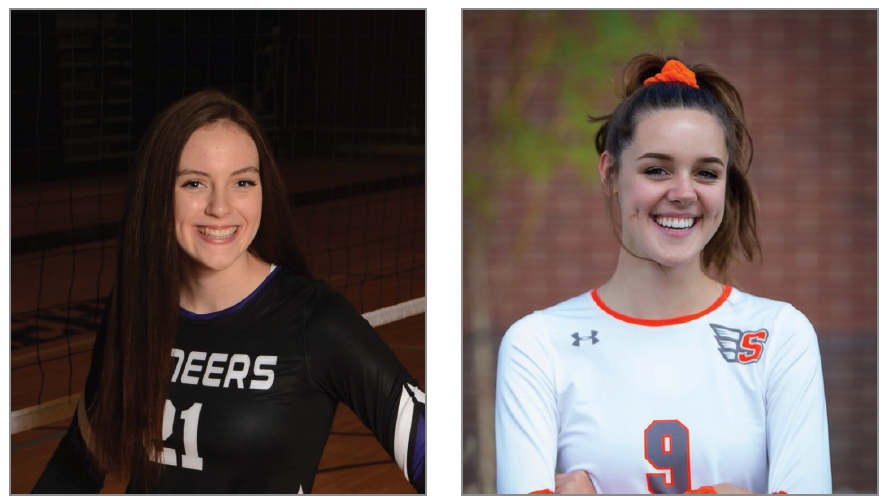 Skyridge High School senior Emilee Rupp and Lehi High School junior Maddie Lindsey were both selected by a Utah high school coaches poll to receive First-Team All-State honors in volleyball.
Emilee, a middle blocker completed her senior year with 88 spikes, 128 kills for a .376 percent, the most efficient player in the state. Emilee was a key player who contributed to Skyridge's 22-7 win-loss record. In addition to being named first team all-state in 5-A classification, she was also named region 6 MVP. She is also a finalist for Academic All-State honors.
Maddie Lindsay, a junior at Lehi High School, was named first team all-state in the 4-A classification. She was instrumental in Lehi's 16-8 record. She finished the year with an impressive 73 kills and 81 spikes.
Other Lehi area volleyball players who achieved recognition were Lydia Montague a LHS junior who received 4A Honorable Mention honors. In the 5A coaches poll, Kaitlyn Standifird, a junior at SHS earned Second Team honors. Kenadee Christensen, a SHS junior earned Third Team honors.