Lehi represented at Festival of Trees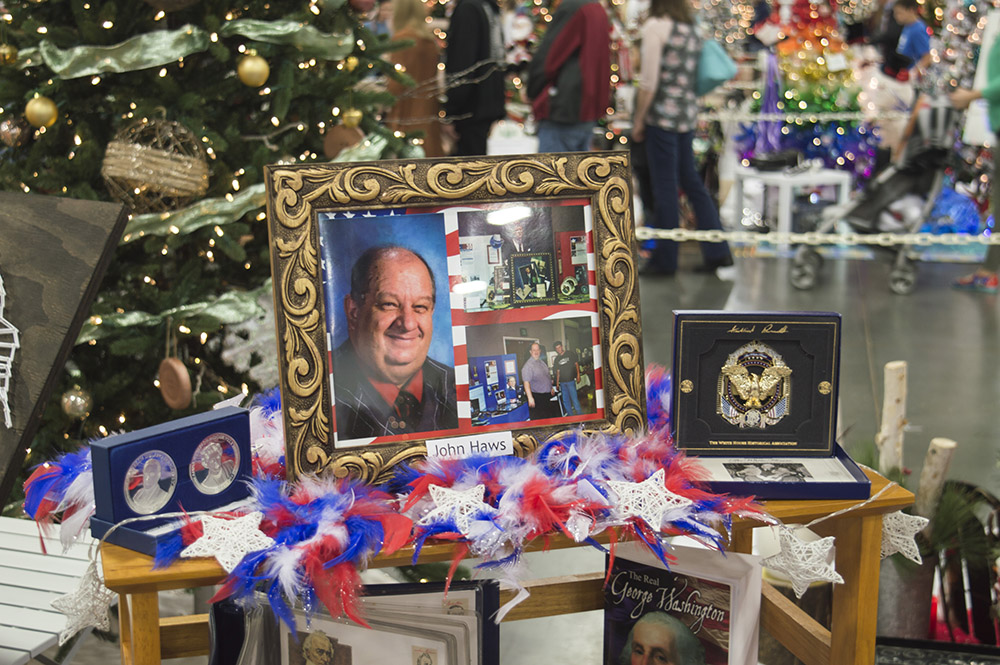 At the Festival of Trees, held each year at the South Towne Expo Center, donors from all around Utah create beautifully decorated trees to unify, commemorate, and celebrate. With over 800 trees in this year's display to awe and inspire, the Festival of Trees celebration was a magnificent event to behold. This celebration is not only a fantastic opportunity to enjoy a holiday night out with the family, but also helps support the children at Primary Children's Hospital. Some trees have personal connections to funding efforts, others are just supporting a good cause, but no matter the reason, the results are truly spectacular.
There were two submissions at the event representing Lehi. Lehi Jr. High showcased their tree "We are One" with their theme of unity. Students and faculty worked to decorate this tree and have had many personal connections to Primary Children's Hospital. "It has been fun to hear the students in the hall as they see the tree and point out what part their class made and comments such as 'oh that's what it looks like." It was encouraging to see students and staff participate and offer help to complete the project. We hope our students and staff feel a greater connection to the community and helping others who are in need through working on this project. We also hope that the proceeds from our tree can help lighten the burdens of the families in need and can feel the unity and support from our students." Katie Shelley, a campus aid who helped with the project, said. Their tree was adorned in beautiful ornaments, ribbons, and bows cut and assembled by Lehi Jr. High students.
Another tree which represents a beloved Lehi man was a tribute tree to John Knollin Haws Jr., who devoted several years of his life to Lehi's history and the efforts to preserve it as he founded the Lehi Historical Society and Archives. Appropriately, John's tree was adorned in red, white, and blue with American heritage memorabilia.
The trees were labors of love and will help raise money to benefit Primary Children's Hospital. This is an annual event not to be missed and those who went were impressed by the beauty and effort involved.
This slideshow requires JavaScript.