Lehi High School's Cammon Cooper named "Mr. Football"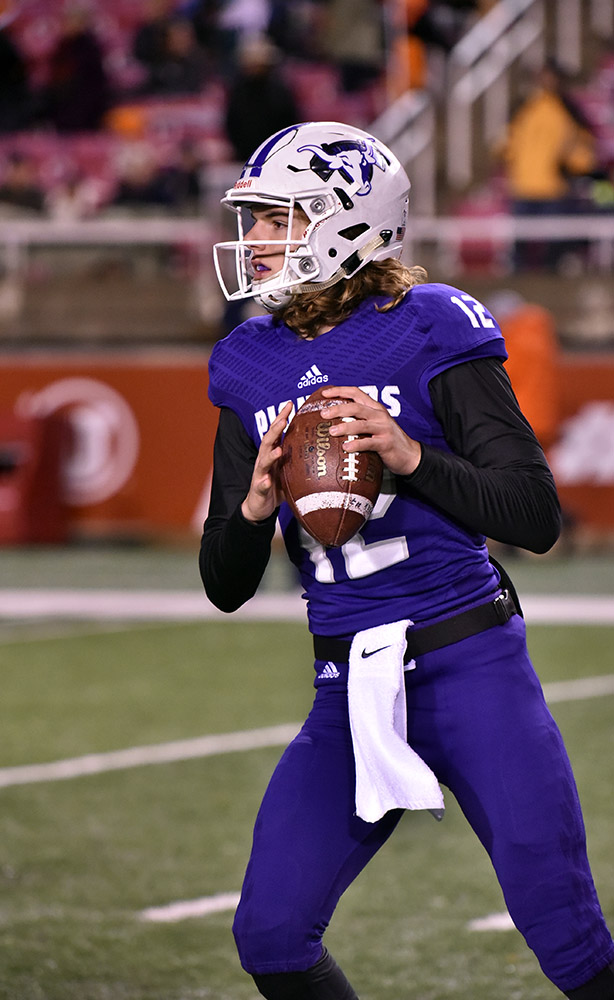 To culminate a high school football career by being named, "Mr. Football," is a dream come true for Cammon Cooper.
"He was schooled in football from the day he was born," said his grandmother, Carolyn Cooper.
Cammon comes from a long line of football stand-outs. His great uncle, Mike Cooper, was the quarterback for Lehi in the early 1960s and played for the state championship in 1967. His dad, Cole, played quarterback for Weber State and his grandfather, Gary, played at Ricks College in Rexburg, Id., and at Weber State. His uncles and brothers also had outstanding football careers at Lehi.
Cammon is quick to point out that playing for Lehi is a long-standing tradition in his family.
Ending the season holding nine high school state records, Cammon had 118 career touchdown passes and most yards thrown in a single season (4,726).
The championship game was, all by itself, a tradition breaker. The Lehi High School opponent was Skyridge, the only other Lehi high school. Being open only two years, it was considered almost impossible for the two schools to play each other for the championship, but it happened. The game could have been an ugly one with fans and even players since the two schools had been one just two years ago, but instead the game was played with civility and sportsmanship.
Cammon has committed to play at Washington State and will begin training almost immediately.
Dallin Holker, a BYU commit, was chosen 5A MVP. Holker was one of Cooper's favorite targets. Holker had unbelievable statistics also. He had 97 catches for over 1700 yards, second in Utah State high school history. He and Cooper instinctively knew what to do to win and did it.
Other Lehi football players to achieve 2nd Team All-State status are Carsen Manookin, Hayden Ericksen, Qu'Sean Rust and Jase Anderson with Blayden Togiai of Skyridge. Honorable mention honors went to Lincoln Bunker of Lehi and Kalil Leota Hunkin and Garrett Rusick of Skyridge.