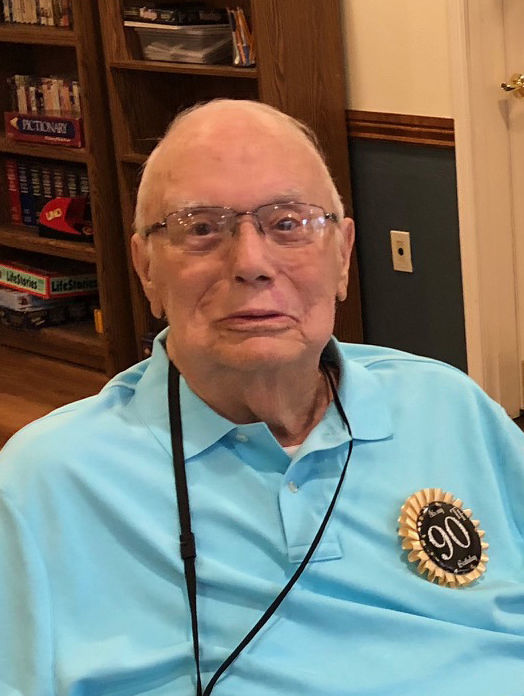 Paul Hanson, beloved husband, father, grandfather, great-grandfather and friend passed away August 1, 2018 after enduring many years of health challenges. Paul was born July 12, 1928 in Lehi, Utah to Leo Harvey and Hilda Bosh Hanson. He graduated from Lehi High School and received his Masters Degree in education from Brigham Young University. He retired from Alpine School District where he served as both teacher and administrator. He pioneered the elementary language immersion program in the district. Paul served a mission in Denmark and worked in army intelligence during the Korean War.
Paul married Leah Mangum January 5, 1953 in the Salt Lake Temple. They were parents of four children. He married Merrilee Holt April 5, 1980. Their marriage was later solemnized in the Provo Temple. He gained two beautiful daughters through this marriage. Paul was a devout member of the LDS Church, serving in many callings. The years he spent as an ordinance worker in the Jordan River Temple were a highlight of his life. Paul blessed the lives of many. Family History was a priority in his life, during which he helped many to submit thousands of names for temple work.
Family, friends and neighbors benefited from Paul's love of cooking, as he shared his soups, cookies, cakes and banana bread. He passed his love of cooking on to his children and grandchildren. The love and devotion he showed to family and neighbors was exemplary. An embroidered plaque in his home states, "Grandpas are for loving and M & M's." His life was one of service, and his legacy is one of family, faith, and hard work.
Paul was preceded in death by his parents, his brothers Robert and Jack and his sister June. He is survived by his wife Merrilee, his six children, Ronald Hanson (Debbie), David Hanson (Mary), Phyllis Hanson Hamblin (Carl), Eric Hanson (Cathy), Lisa Leavitt (Sam Jensen), and Kristi Watabe (Jeffrey), and by 18 grandchildren and 11 great-grandchildren.
Funeral Services were held Monday, August 6.
The family would like to thank hospice and the staff at Wentworth at Willow Creek.
Online condolences may be shared at www.jenkins-soffe.com.