Former LHS softball MVP and her teammate make NCAA play of the week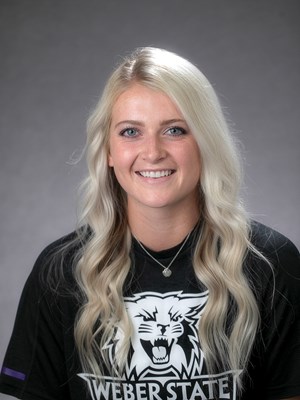 Syd White, a 2016 graduate of Lehi High School, and her teammate Ashlyn Visser made the NCAA Play of the Week. White, who attends Weber State University is the starting shortstop for the Wildcats softball team.
On Tuesday, April 23, Weber State traveled to the University of Utah to play a non-conference game. The play came near the end of the game with the Wildcats leading the Utes by two runs. The University of Utah player hit a hard grounder between shortstop and third. White dove for the ball, fell to her knees, scooped up the ball and fired a perfect throw to Visser who did the proverbial first-base splits to catch the ball for the out. The fans of both teams roared their approval. White, daughter of Rod and Becky White was a member of the Lehi High School softball team that won two State Championships in 2014 and 2015. She was named Softball MVP in the Deseret News her junior year. White is currently a junior at Weber State and will complete her BS degree this summer in health promotions.