Lehi's "Lucky Sole" –Repairing shoes for over 60 years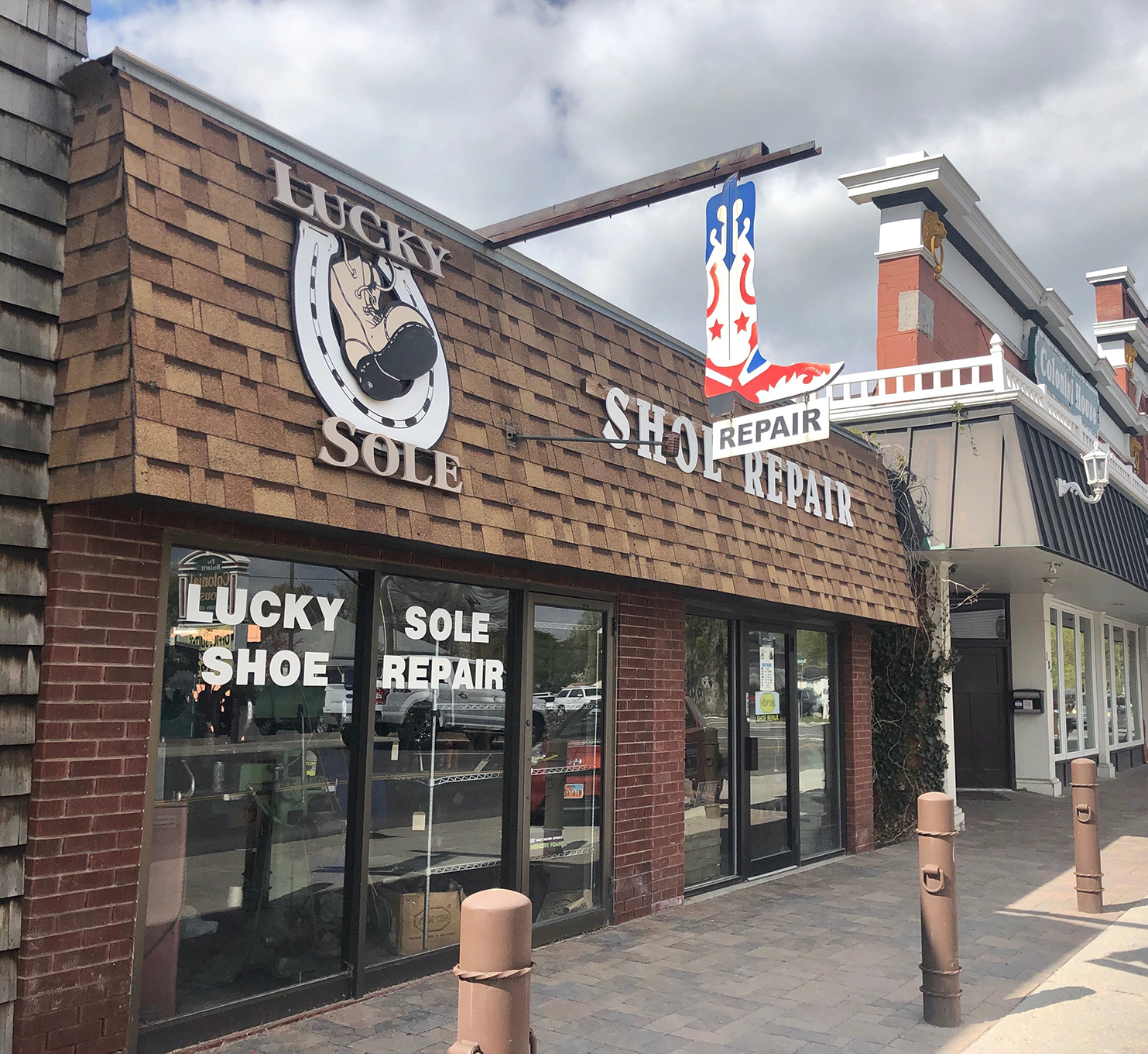 Professional cobbler, Craig Williamson, has been running the Lucky Sole Shoe Repair on Main Street in Lehi for the last 22 years but has been repairing shoes for over 60 years. He says it's "in his blood." "I have been working in and around shoe repair shops since I was a kid," said Williamson. "I loved the smell of leather and hanging out at my uncles' shoe repair shop in Provo when I was just 5 or 6 years old. I learned from my uncles how to run the machines and work on shoes to repair them," said Williamson.
Williamson also had another love, a love of boots—ski boots that is. Williamson loves skiing and calls himself a ski bum. He worked on the ski patrol at Sundance ski resort for over 40 years and only fully retired a few years ago. He put the skills he learned from his uncles to work and started repairing shoes during the skiing off-season. He worked out of his garage and eventually opened Lucky Sole Shoe Repair in Lehi.
Lucky Sole has been a fixture on Lehi's Main Street for over 20 years. "This has been a good business for me and has been in a good location. I am not working the hours I used to when I first opened, but I can't complain about the business I get." (As a matter of fact, in the hour this reporter spent with Williamson doing an interview, three customers came in to drop off shoe repairs even though the shop was closed.) Williamson gets about ten customers a day, many of them repeat customers. "I work on a lot of work boots, cowboy boots, and white shoes — because this is 'white shoe country,'" jokes Williamson, referring to white shoes the workers at the temples of Church of Jesus Christ of Latter-day Saints wear.
The shop is full of shoes, boots, belts, and bags in need of repair, and is also full of ancient-looking machinery and sewing machines. "When I first got started, I was really lucky. I was able to acquire all of the machines I needed to start the business from a lady who received a bunch of shoe repair equipment in a divorce settlement," he said. The machinery was is great condition and most of it was fairly new. It was being stored in her basement, so Williamson traded a building lot in Springville, UT for the equipment. "Who knows," he joked, "maybe that building lot is now worth a bundle." He has a 1941 sole sewing machine, and a 1969 Singer sewing machine made especially for shoemaking and repairs. "You have to know how to take care of your machines and make repairs because there are not too many repairmen out there anymore for this kind of equipment."
Are your shoes a little too tight? Williamson has a shoe stretching machine for that. He has a giant belt sander as well that can trim and smooth out the edges of a newly installed rubber sole. Williamson also has a machine that shoots a wire "nail" into the heel of a shoe. He can adjust the nail size according to the specific heel size. "Over the years the quality of shoes, as well as the price of shoes, has gone down," he said. "I have had to buy a whole different kind of glue for some of the lower quality shoes that I get asked to repair and sometimes I just refuse to fix some of them because I know they are just not worth repairing and they will just break again."
Millennials, it seems, have driven business back up over recent years. "They are buying top quality leather shoes for $400 or $500 and are taking care of them, getting new heels and soles when needed. I love to work on a top-quality pair of men's dress shoes," he said.
"I didn't raise my prices for many years, but the high costs of materials including high-quality leather, caused me to raise prices a few times over the last 22 years," Williamson sources his leather from a local supplier, Intermountain Leather, and from a company in San Francisco.
"This business is a dying art," said Williamson, a father of six and grandfather to ten. "My son helps out in the shop when he can, but he's a ski bum, too. I would love to find someone who is interested in taking over this business. I would love to teach that person the cobbler trade and let them carry on," he said. Health reasons have caused Williamson to slow down a bit and the shop is open fewer hours, but he still enjoys the smell of the leather and keeping busy doing the work he learned as a child. Lucky Sole is located at 173 W. Main Street in Lehi. Hours vary. The phone number is 801-766-8626.