MTECH breaks ground on Trades & Technology Building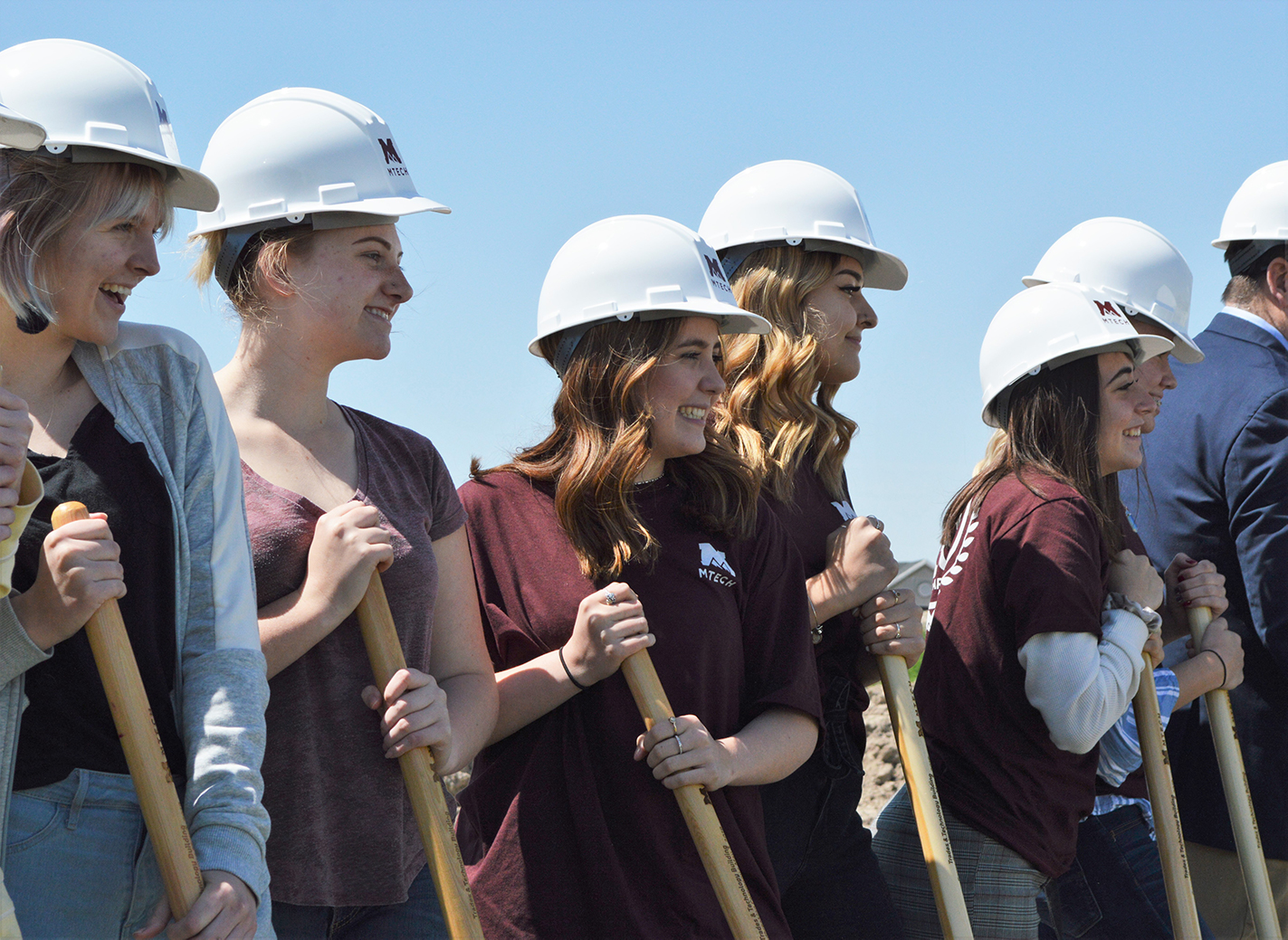 On Friday, May 3, Mountainland Technical College (MTECH) held a groundbreaking ceremony for a new Trades and Technology Building at their Lehi campus near Thanksgiving Point. The new building will be state-of-the-art, and officials say it will be completed in the next 16 months. Many local politicians and dignitaries attended the event.
"I've grown up in Utah County and it's amazing to see the growth in the technical education opportunities here. I began my own education at Provo Technical College over 50 years ago! MTECH started out in a little trailer off Geneva Road and now has four full-time campuses," said Jeanette Herbert, Utah's First Lady. "Most important to the Governor, MTECH graduates contribute more than $240 million to Utah's economy," she added.
MTECH is celebrating its 30th anniversary this year and has been voted the Best of State in Technical Education for the last two years in a row. The new building on the Lehi campus will be home to over 1,000 new students in nine different programs including; Automated Manufacturing, Precision Machinery, Automotive Technology, Diesel Mechanics, Welding Technology, Media Design, Mobile Development, Web Programming, and Information Technology.
"The Trades program here holds a special place in my heart. This is so exciting to see this building become a reality," said MTECH President Clay Christensen.
Mark Berrett, a Diesel Mechanics student at MTECH, described the impact the culinary program at the school had on his life, from being able to cook meals as a missionary for The Church of Jesus Christ of Latter-day Saints, to figuring out what career he wanted to pursue after his mission. "The classes thus far have given me an excellent foundation and even helped get me a job in my field through contacts I met in the program. I'm thrilled to see the positive effects this expanded program will have on our community," said Berrett.
"This notion of traditional university education being the only path to prosperity is simply not true. MTECH and the other technical colleges end up fulfilling a vital role in our economy," said Utah State Senator Jake Anderegg.
"Early on in the design process we asked if the Trades and Technology Building were a car, what kind of car would it be? President Christensen responded without any hesitation, 'A Ford F150 with a crew cab and a tow package and leather seats.' We asked if it was a superhero, what would it be? Everyone at the workshop unanimously agreed, 'Ironman.' We hope that as this structure takes shape you'll start to see and experience that vision," said Josh Green from Method Studios, architects of the MTECH Trades and Technology Building. Method Studios brought virtual reality audiovisual equipment for attendees to experience "seeing" the new building before construction.
"There's pride in coming here to MTECH. We need to continue to champion and support these programs that will, in turn, be a big part of our economy," said Jim Evans, UTECH Trustee. After the shovel ceremony, those attending the groundbreaking were treated to a lunch provided by the MTECH Culinary program.