Traditional Czech kolaches check all the boxes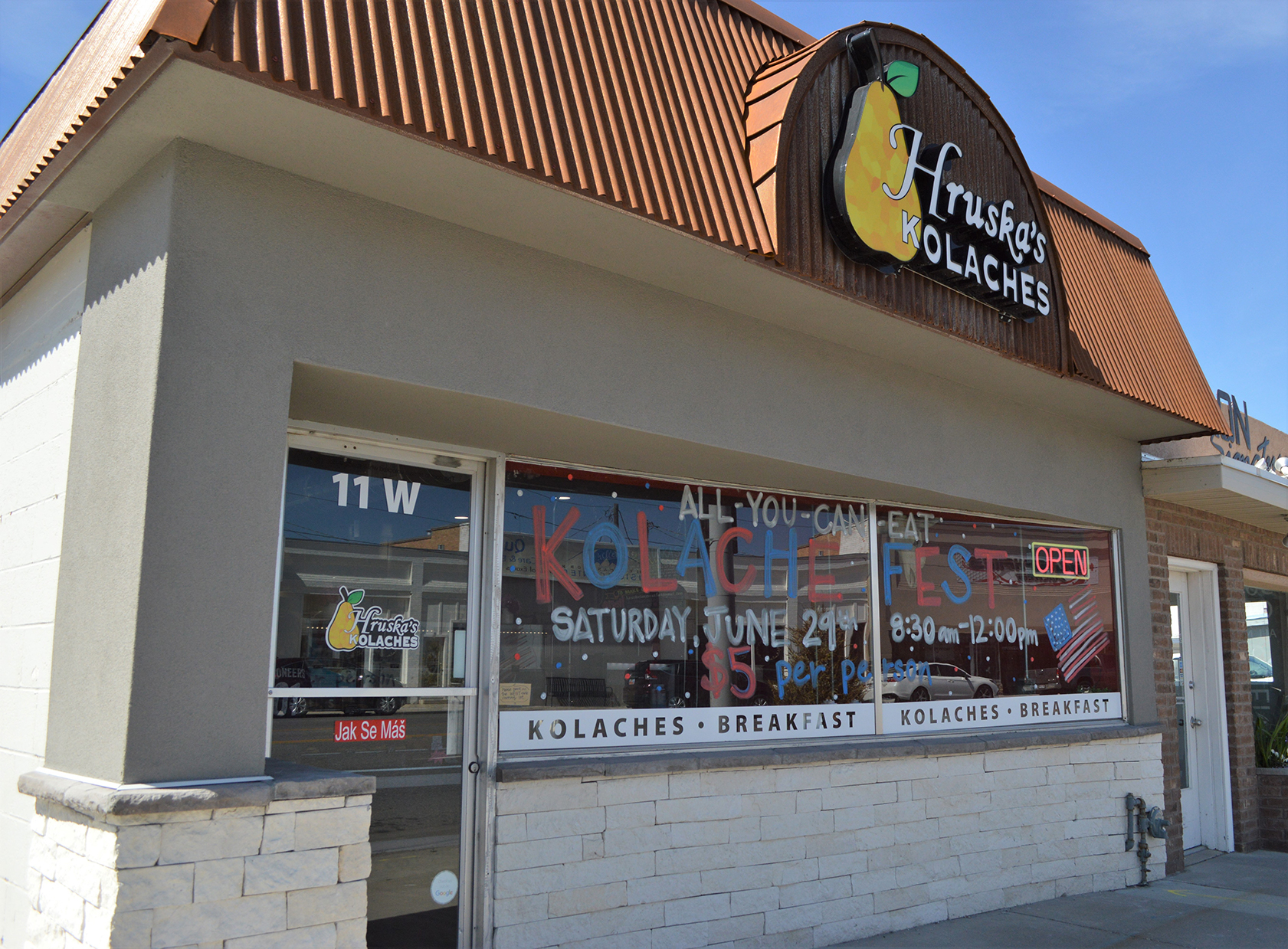 The Hruska (the Czech word for "pear") siblings, Devin, Ross and Cory, grew up eating their grandmother's kolaches for breakfast. No matter where they traveled, none of the Hruskas found a kolache that could compare to their great grandmother's recipe. The Texas-born siblings came to Provo to attend Brigham Young University and went into business together making kolaches. Their restaurant, Hruska's Kolaches, has been a huge success in Provo, and while the Salt Lake City location started slower, it has proven to be popular also. Now the family business is getting a warm welcome in American Fork.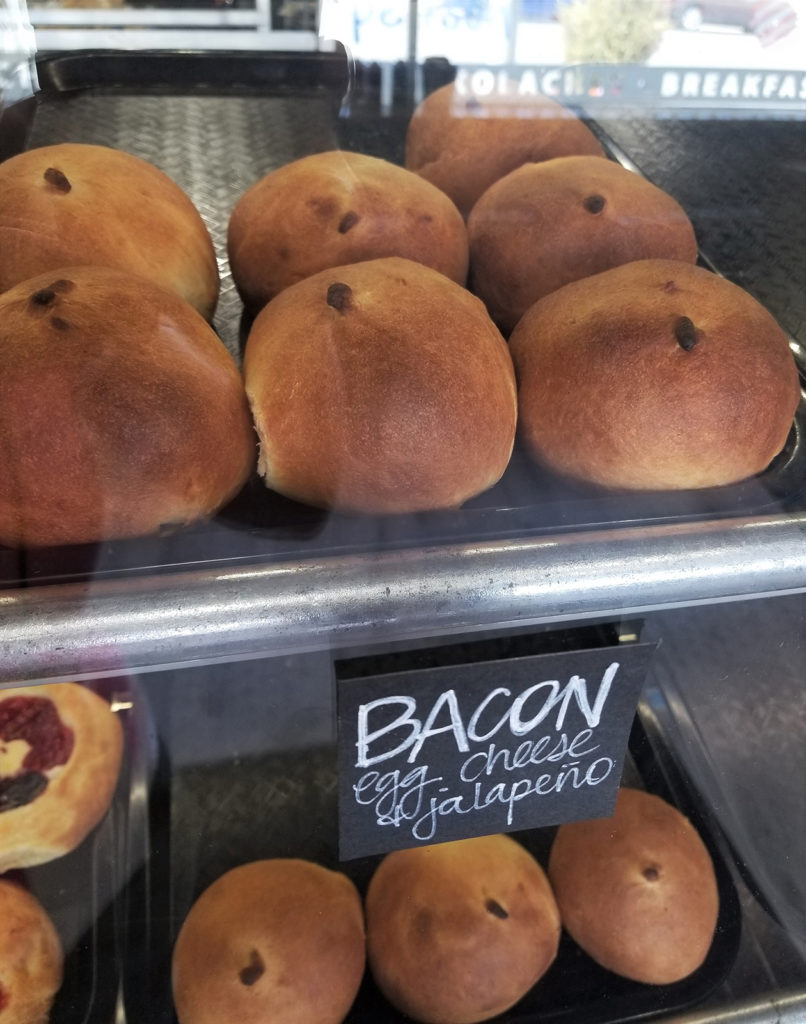 "A kolache is a Czech pastry. There are two kinds, the traditional one that looks like a Danish, but isn't because the dough is so unique; it's not flakey like a croissant, but it's buttery and melts in your mouth. The other type of kolache is the savory one, which looks like a ball and is filled with any kind of breakfast food like eggs, cheese, and sausage," explained Devin Hruska, Co-Owner and Manager of Hruska's Kolaches. The dough is made fresh every day in small batches and they also make their own sausage. The traditional kolache has seasonal, local fruit for the toppings.
"I eat these every day and after more than five years I'm still not tired of it! There's nothing I love more than a fresh raspberry cream out of the oven," said Devin Hruska.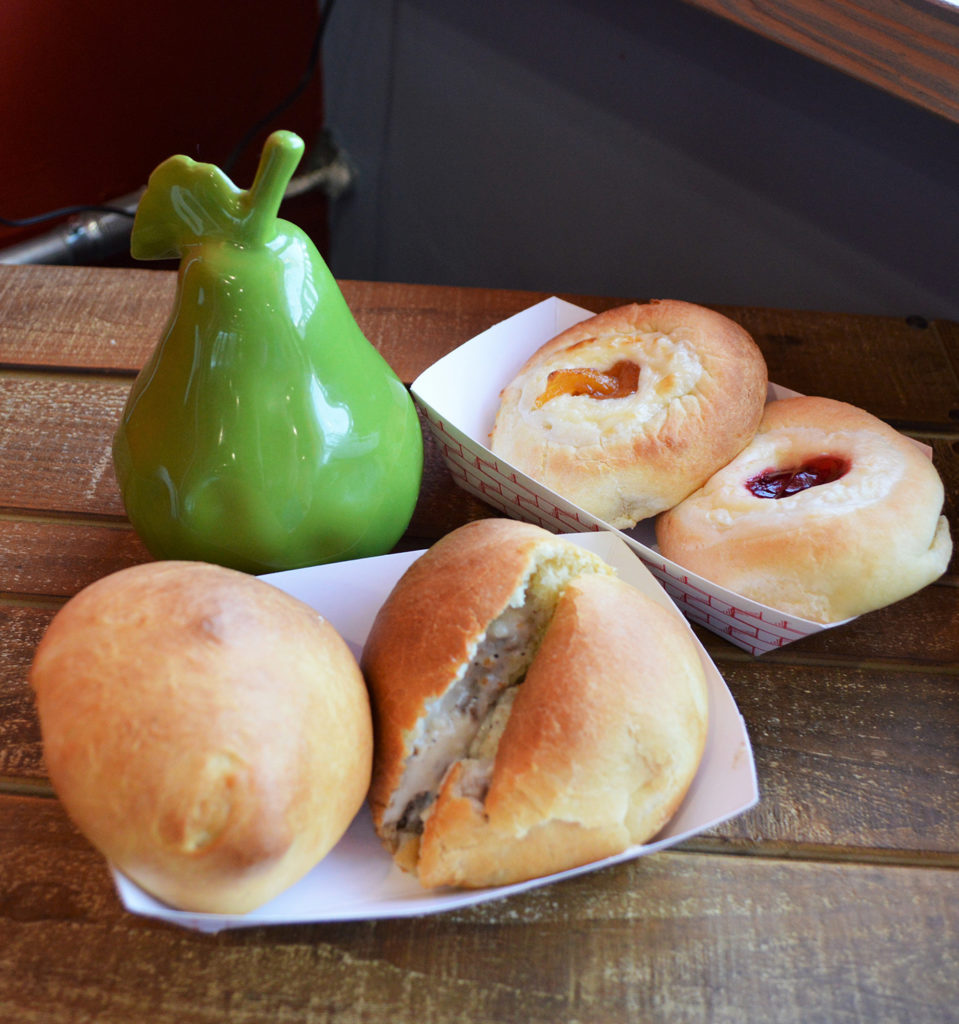 The American Fork location of Hruska's Kolaches on 11 W Main Street has been open for a few months and they're already busy thanks to their solid, well-earned reputation in both Provo and Salt Lake City. All the locations are open from 6:30 a.m. until they sell out or 12 p.m. There is very limited seating at the American Fork restaurant, but most people who come in get their kolaches to go.
Both the savory kolache ($3.00) and the traditional kolache ($1.75 – $2.00) lived up to the hype. At our table we tried the raspberry with cream cheese and the peach and cream cheese, and they were divine, buttery without being too sweet. The fruit topping was somewhere between jam and pie filling, complimenting the roll just perfectly. The sausage and gravy kolache was like the best biscuits and gravy imaginable; the homemade sausage was spicy and satisfying. There were no forks at the restaurant, but the kolaches were easy to eat without utensils.
"We are Czech – we took the DNA test recently and we got really nervous waiting for the results. 'What if this has been a farce our whole lives?!' But we're legit, our family is Czech," continued Devin Hruska with a laugh. "It's great to be in business with my brothers. We decided right from the start how we were going to work together and to remember that we're family at the end of every day." Hruska's Kolaches is having a grand opening event on Saturday, June 29, from 8:30 to noon. There will be a taster buffet, $5 for unlimited mini kolaches, about a third of the size of a regular kolache. "Come try all our regular kolaches on the menu and find out which one is your favorite!" said Devin Hruska.