City Council candidate financial disclosures detailed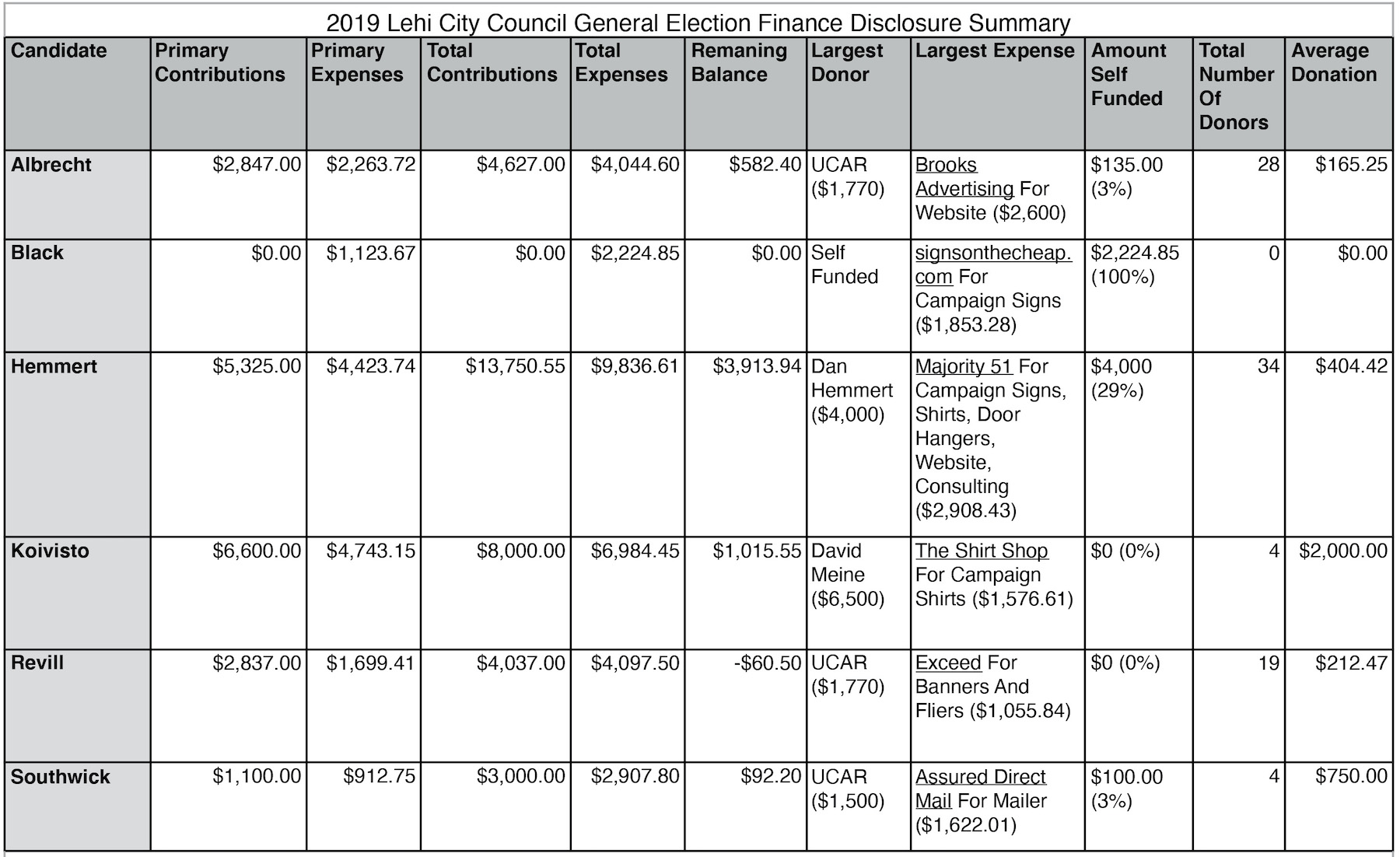 All six candidates for the Lehi City Council General Election were required by law to file campaign finance disclosures by 5 p.m. on October 29, 2019, seven days before the General Election. All six complied and filed information at the City Recorder's office by 5 p.m. on that date.
The following table shows each candidates' personal contributions, largest donors, and largest expenses. Matt Hemmert had the highest total number of donors, with 34 donations averaging $404.42 each. Cody Black had the fewest donations, at zero. Katie Koivisto had the largest single donor–$6,500 from Lehi resident David Meine. Hemmert spent most of his own money, $4,000. Personally, Koivisto and Johnny Revill, each spent zero, according to their campaign finance disclosures.
The final day to vote is Tuesday, November 5. Ballots must now be dropped in the curbside ballot drop boxes or in-person. A ballot drop box is located at Lehi City Offices, located at 153 N 100 E, or voters may walk inside City offices and vote.