Lehi Woman Nominated for National Gymnastics Coach of the Year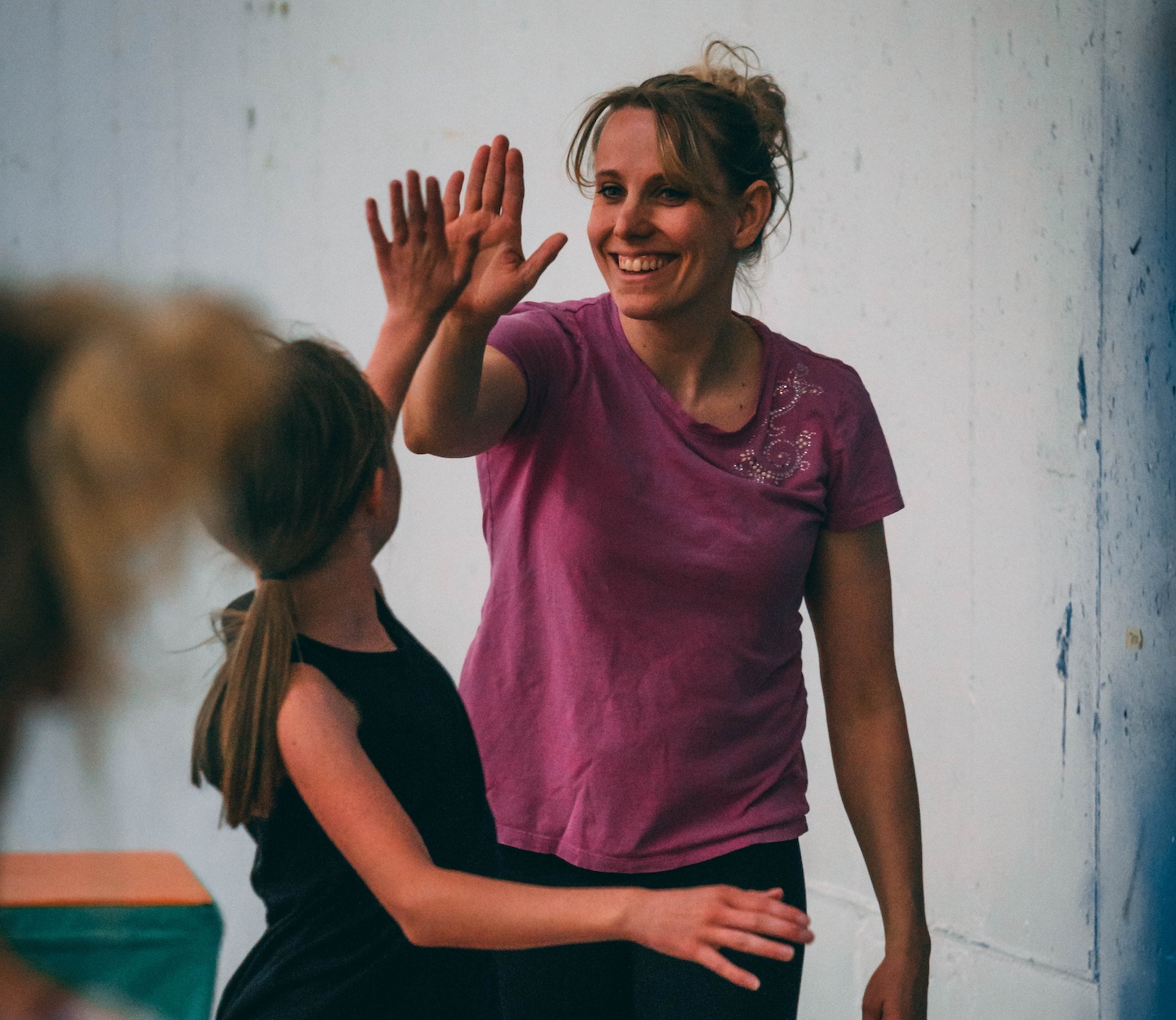 Across the United States, there are countless gymnastics coaches who spend hours in the gym working hard with their athletes. This year, there are eleven coaches from Florida to Idaho who are all competing for Great Mats' National Gymnastics Coach of the year award. Lehi coach Aimee Walker Pond is among the nominees.
Pond was born completely deaf, and blind in one eye, but this didn't interfere with her interest in gymnastics. At age eight, she started to explore different gyms and programs near her home in California but had door after door closed in her face. Many coaches told Pond she would never be able to compete in gymnastics because she was deaf. Aimee's cousin was a practicing gymnast at a local club and was injured and couldn't continue with her training. Having paid for the course already, Pond's aunt and mother agreed that the best thing would be for Aimee to step in for her cousin, hide her deafness, just follow what other girls were doing and mimic what she saw.
Eventually, the coaches realized Pond was not responding to their verbal instructions and talked to her mother. The coaches didn't realize Aimee had been deaf the entire time and were shocked. "My coach told my mom she loved coaching me and wanted to continue with my training," said Pond. "She [the coach] was studying to be a speech therapist and we made a deal to trade sign language lessons for gymnastics coaching."
Pond was a quick study and soon transferred to a gym in Santa Monica where she began competing at higher levels. She competed in every event except beam, including floor, vault and the uneven parallel bars. "Beam was challenging because I was blind in my right eye; that was my biggest fear to overcome," said Pond. She started at a level 5 and went all the way to a level 10 and began training for the Olympics.
Pond competed in the U.S. classic in Oklahoma, an Olympic trial, and loved her experience there. Pond made it to the international elite level and got a full ride scholarship to UCLA where her team won the NCAA championship in 2004. Pond then transferred to BYU, where she also received a full tuition scholarship and competed until she graduated in 2008. "I love flying around in the air on the bars," says Pond, "I feel like I'm a monkey up there."
Aimee met and married Derek Pond, who translated this interview, and the two opened their own gym in Saratoga Springs. Recently, they moved to a new, much larger facility, over 17,000 sq. feet, in March of 2019. Champion Sports Center is located at 1603 N State Street in Lehi.
"My philosophy is that if you believe in yourself you can do anything," said Pond, "It doesn't matter what your obstacles are. This approach helps the kids to have a positive outlook on training. I wanted to make a gym where kids feel inspired and grow in the sport as well as personally. They can have fun and work hard, but enjoy the sport and life in general." Champion Sports Center offers a variety of gymnastics classes including tumbling, mommy and me, toddler time, and classes for disabled gymnasts, including classes taught in sign language.
The voting for "Coach of the Year" will take place through November 28th at the following website by searching online "greatmatsnationalgymnasticscoach."
gymnastics coach voting here Make sure to vote for an amazing local leader and hero, the incredible Aimee Walker Pond!