Skyridge volleyball finds Region 4 tough going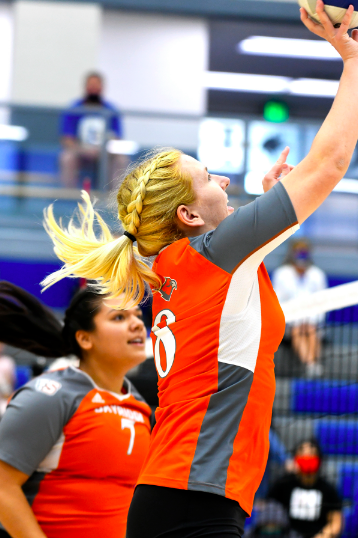 With three of the top four ranked teams in 6A residing in Region 4 and one more in the state top 12, the Falcons are finding it difficult to get much traction in league play.
They fell to top-ranked Pleasant Grove 3-0 on Sep. 29. They managed to win a game against Corner Canyon on the road Oct. 1, but the Chargers eventually prevailed 3-1.
Skyridge played the Vikings close in the first set at their gym but the home team won out 25-21 and went on to close out the match 25-16, 25-12.
Junior Rose Moore completed 61.5% of her kill attempts for 8 points and also had 7 assists. Junior Emma Meyer added 9 assists.
In the serve-receive category, senior outside hitter Caitlin Rupp had 30 while sophomore outside hitter Madison Standifird tallied 11 and freshman Eve Nawahine 10.
The Falcons won the first set at Corner Canyon 25-19 and lost a competitive second game 21-25. The home team finished out the night 25-9, 25-16.
Rupp led the effort here with 5 kills, 2 aces, 7 digs and 15 serve-receives. Moore contributed 5 kills and 13 assists, while junior Alyssa Anderton also had 5 kills.
Senior Avery Dotson made 8 digs and 27 serve-receives, Standifird added 14 digs and 10 serve-receives, Meyer chipped in 9 assists and senior middle Ava Slaney laid down 2 aces.