Top Lehi stories of 2020: (#3) I-15 Technology Corridor construction completed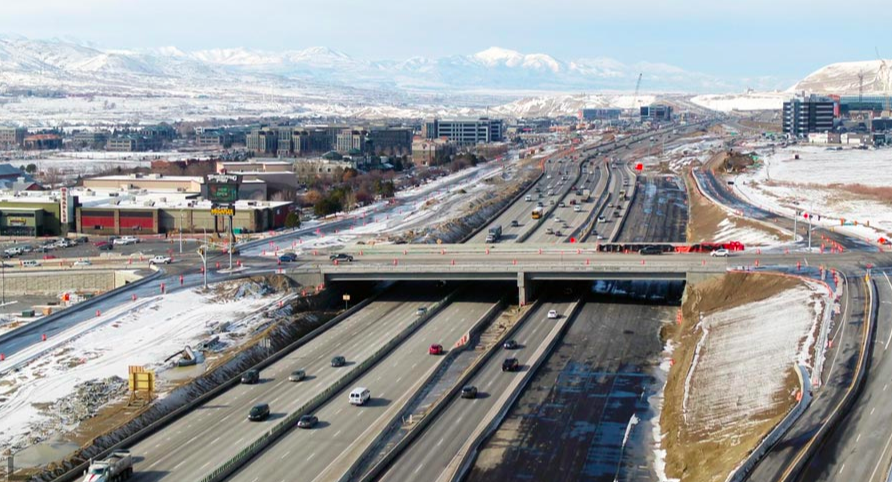 The four-mile stretch of I-15 between Lehi Main Street and State Route 92, or the "Technology Corridor," is finally complete after more than two and a half years of orange barrels and construction sounds that became the white noise every day and night in Lehi. The project was completed slightly ahead of schedule, expanded the freeway from four to six lanes in both directions, cost $415 million and includes Utah's first one-way frontage road system, as well as redesigned interchanges and new trails for pedestrians and cyclists.
While the outbreak of COVID-19 negatively impacted most businesses, UDOT teams took advantage of fewer vehicles on the road while commuters were in quarantine. "We were able to close some lanes during that time when traffic was down and do somethings that normally we wouldn't have been able to do because of the heavier traffic," said Boyd Humphreys, UDOT project director.
Widening the freeway in Lehi to six lanes removed the bottleneck from the point of the mountain through Lehi and reduces travel times by up to 50 percent. The Tech Corridor project took first place in the Top Ten Roads awards from Roads & Bridges magazine, which recognizes North American projects based on project challenges, impact to the region and scope of work.
In February 2020, black ice in the four-mile construction zone caused 55 crashes in one morning, turning I-15 near Thanksgiving Point into a parking lot for hours. Lehi drivers and commuters passing through the Technology Corridor had to stay alert to changes as late in the year as October to recognize which lines to follow as new lanes opened. Temporary lanes were marked by sticker striping. When crews removed the stickers, a residue was left behind that in bright sunlight looked enough like a faded regular line to confuse drivers and even cause accidents.
"We ask drivers to be alert and patient and always drive the speed limit," said Humphreys. To keep up with changes and closures, follow @i15techcorridor on Twitter.