Pioneer swimmers continue progress at tri-meet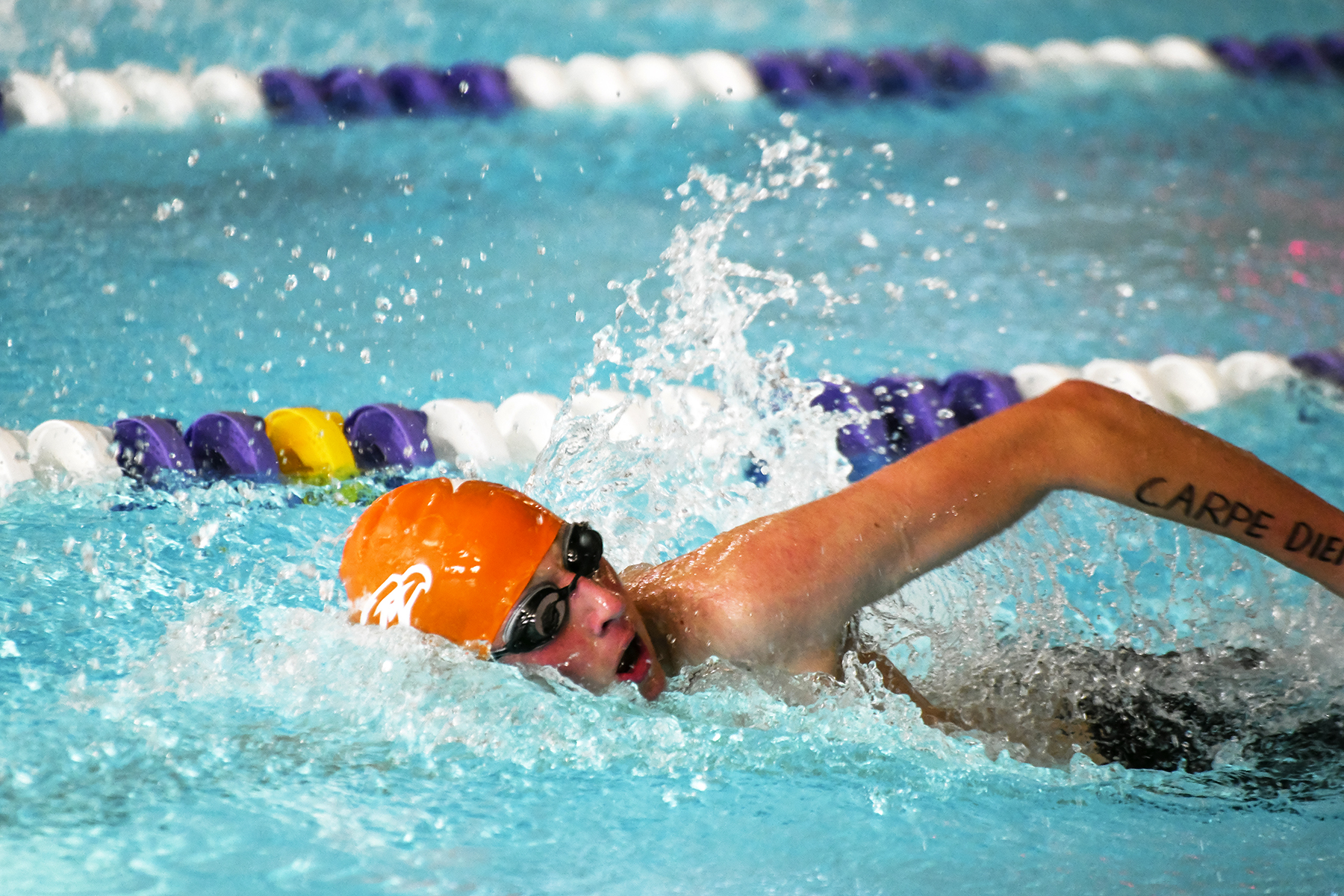 Beky Beaton | Lehi Free Press
The Skyridge swim team competed against Westlake and part of the Lehi team in a quickly-reorganized meet on Jan. 8, then swam against Pleasant Grove and Westlake again on Jan. 15.
In the first tri-meet, the Falcons came in second in the team standings. Point totals were Westlake 193, Skyridge 145 and Lehi 49 in boys events, Westlake 173, Skyridge 152 and Lehi 42 in girls events. Team scores were not released for the second meet.
Dani Cannon was a triple gold medalist in the first meet, winning the 100-yard butterfly and the 500-yard freestyle and swimming a leg for the winning 200-yard medley relay team, along with Cierrah Scholes, Jayde Matthews and Katie Andrist.
Andrist took second in the 200-yard individual medley and the 100 fly and Scholes got silver in the 100-yard backstroke.
Skyridge came in second in the 400 free relay with Laynee Johnson, Amanda Giraldi, Savannah Stewart and Madison Johnson.
The Falcon boys earned the gold in the 400-yard freestyle relay with Carter Goeringer, Nate Moir, Wade Ogden and Andrew Davidson.
Moir also earned silver in the 200 free and Ogden was second in the 200 IM. Tylan Spencer came in second in the 50 free.
On the 15th, the Falcon girls won the 200 medley relay again, this time with Madison Johnson, Anya Clark, Kate Pollman and Sydney Harding. Andrist captured gold in the 200 free and the 500 free. Cannon was first in the 100 free.
Pollman earned silver in the 50 free as well and Clark was second in the 100-yard breaststroke. On the boys side, Spencer was second in the 200 free.