Skyridge squad earns Region and State titles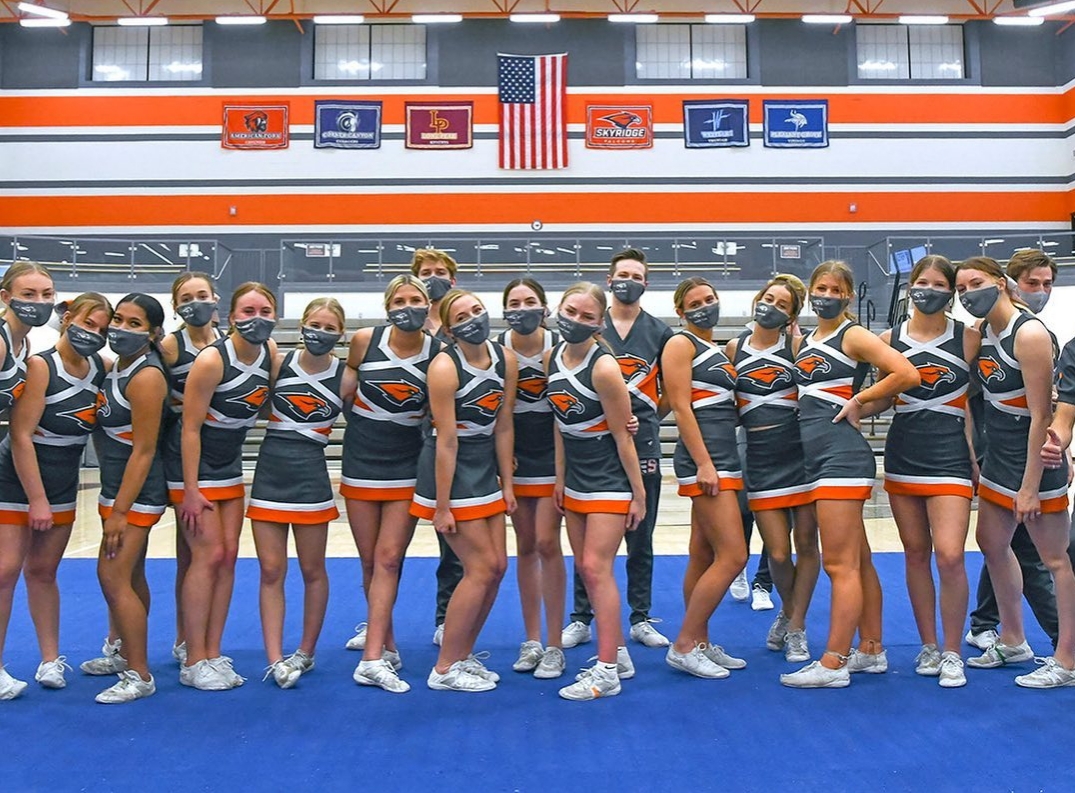 Jennifer Thomas, Guest Writer | Lehi Free Press
Excellence in athletics covers everything from learning new skills to bringing home a victory. As crowd leaders, cheerleaders are the team behind the team. Cheerleaders root for individual players or entire sports teams and motivate student bodies. School spirit is a driving force that can motivate a team to play the best game possible. The Skyridge High School cheer squad was motivated and energetic as they performed the routines that won them the 6A Region 4 title, as well as the 6A State championship.
"Like so many teams this year, we have had the added challenge of trying to progress and prepare for competition in the face of COVID and quarantines. There have been far more practices where we have been missing people as opposed to having everyone in attendance. This is a big deal as we are a team and we need the whole team to prepare," said Skyridge head cheer coach Gina Romney.
Team captain Brinlee Romney said, "The energy our team was able to bring to the competition is unreal. Even with the challenges of COVID this year, our team has never been more united and devoted."
The Falcon cheer squad is coached by Gina Romney, Paige Gerber, Abby Curtis and Kamille Wily. It is led by team captains Brinlee Romney, Brooklyn Snow and Jacob Willford.
Sophomore cheerleader Ayva Stanclift said, "I feel like we were really prepared and went into the competition super confident. Our energy was high, and we were committed to doing our best. I love cheering at Skyridge, and I am so proud of this team and our coaches."