Getting creative: The shows go on at Skyridge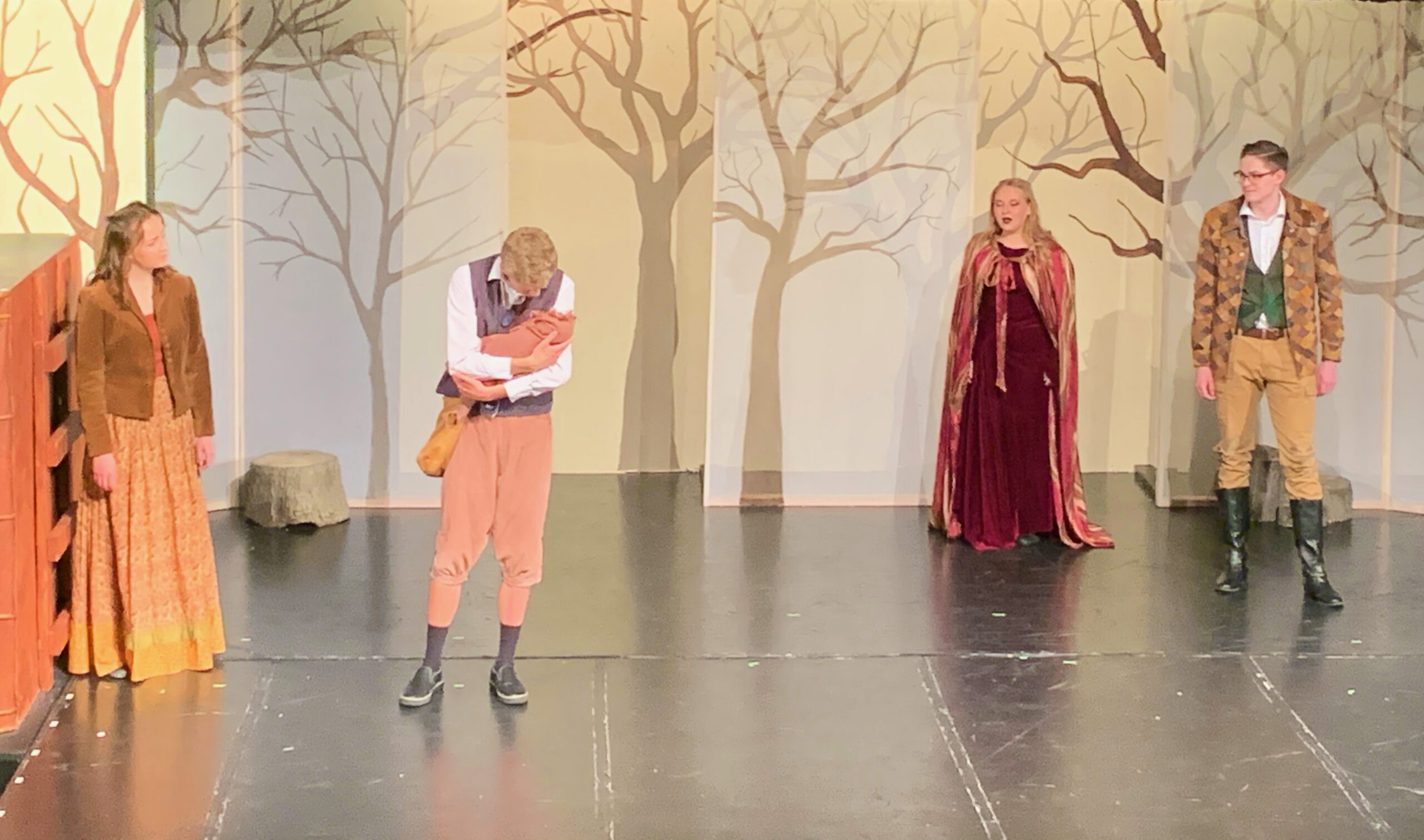 SHS theater department learns valuable lessons from health safety measures
A year ago, the Skyridge High School Theatre Department had just finished their winter production and were planning the Spring musical when schools closed because of the pandemic. Weeks turned into months, and the musical was canceled, like everything else. Some students, parents and teachers hopefully predicted that life would be back to normal by Fall 2020, but John Brown, head of the Drama Department at Skyridge, listened to his wife, Ramona, and prepared for the worst.
"We sat down in early May 2020 and started to plan as though we wouldn't get to do a play during the first semester – how do we adjust?" recalled Brown. "We decided to cast all our shows early, in August, with the intention of doing all five shows after December." With all the shows cast, the process of organizing a production would be faster.
It turned out that Ramona Brown was right. Skyridge ended up not doing any plays or musicals during the first semester of the 2020-2021 school year. Because of the Browns' planning, though, the Skyridge Theatre Department has presented three productions so far in 2021. They started with a straight play for the ninth and tenth graders, including regular COVID testing and small groups rehearsing separately with masks. In February, they performed a musical, again with small groups and following safety protocols religiously. During the first weekend in March, Skyridge performed "Into the Woods," with the biggest cast so far.
According to Brown, all the student actors and crew have been healthy throughout the last few months, which is unusual. "Every single year, the last two weeks before a show, everyone gets sick. One person gets a cold or flu and gives it to everyone else because we're in such close quarters. We've had no illnesses at all this year," Brown explained. Even with lifted mask restrictions, he wants to continue to have the students wear masks during the last two weeks of rehearsals – not only to keep them healthy but to force them to enunciate and project their voices. "Just based on what we've learned this year, I'm buying a box of surgical masks for the two weeks before the show," said Brown.
"We found that if we rehearsed in small groups within the bigger cast, wore our masks all the time, and opened the doors and windows for ventilation, we could make it work. It took extra work, and it was pretty exhausting, but it's been absolutely worth it," said Brown. There were times that it was ten degrees outside, and they had to crank up the heat in rehearsals, but it worked. "We haven't lost a show. We found that the kids were safer here at rehearsals than they would be just hanging out with their friends because they were in an environment where all the protocols were followed."
Brown and the Skyridge theater students have been extra creative and innovative to salvage and even improve their high school drama experiences, but they've learned more too. "This is hard – it's hard for everyone. These students don't feel isolated in their experience. They're much more empathetic," Brown concluded.