Unique love story in Lehi gets TLC series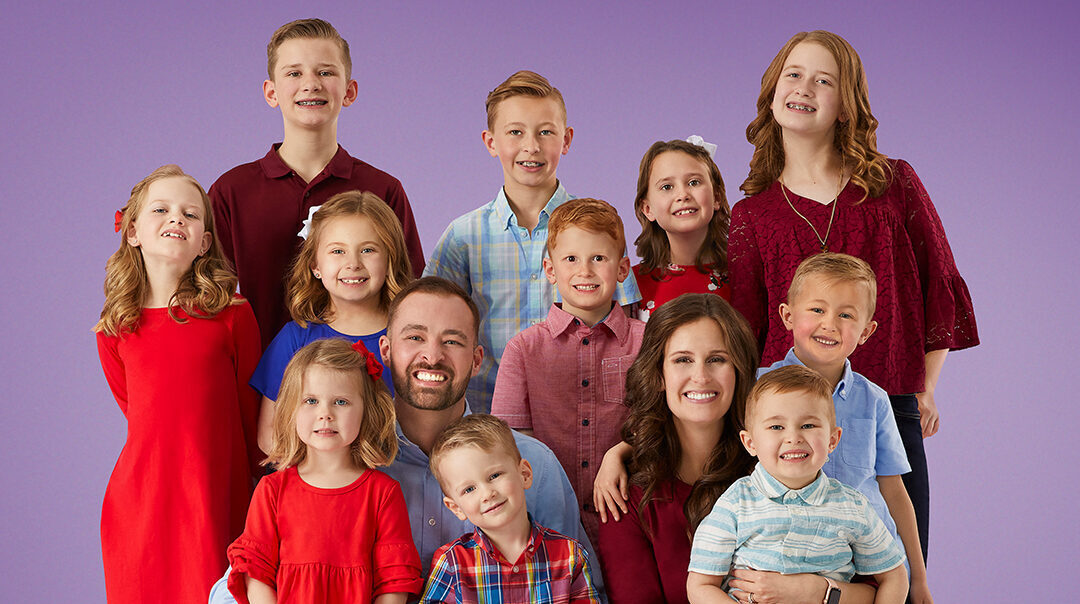 A blended Lehi family, including widowed parents Erica and Spencer Shemwell and their combined 11 children, are the subject of a reality television series on TLC beginning March 16. "The Blended Bunch" is a modern take on "The Brady Bunch" with more kids and "no Alice," as Spencer Shemwell points out.
"Our family series are a cornerstone of programming at TLC and these days, the word family has expanded to mean many things," said Howard Lee, President of TLC. "We are constantly evolving and the Shemwells are a wonderful reflection of the varied families in today's world."
Erica and Spencer Shemwell met in an online widower support group after Erica lost her husband to cancer and Spencer lost his wife in a fatal car crash. Erica and Spencer fell in love and were married after just 13 months. "The Blended Bunch" follows the new family of husband and wife, and 11 children under 13 (including two 12-year-olds, two eight-year-olds and two six-year-olds) under their new roof in Lehi, Utah.
"The Blended Bunch will take viewers on an emotional journey and show a new, large family from a whole other lens," said Nicole VanderPloeg, publicist for TLC. The cameras are around for the shifting dynamics within Erica and Spencer's extended families, stepsibling squabbles and struggles over adoption, potty training toddlers, dinner time and bedtime with a lively brood.
"What started with tragedy has turned into a once in a lifetime love story," said VanderPloeg.