Falcon softball starts play with pair of wins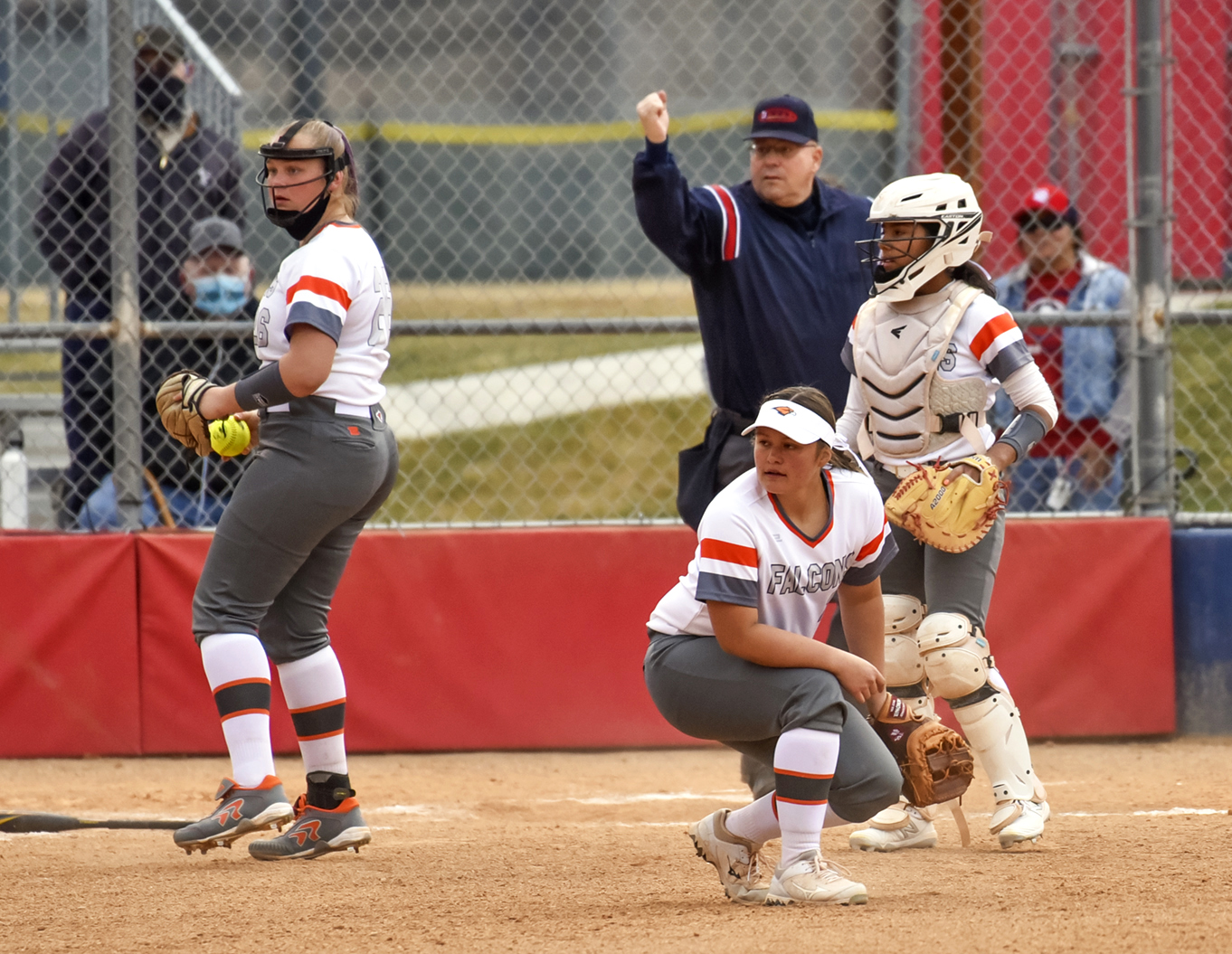 The Skyridge softball team posted two victories to open the season in a weather-shortened week. The Falcons topped Springville on March 9, then overcame Grantsville Mar. 12 in the only game they were able to play in St. George.
Skyridge 9, Springville 5
This contest started out even as each team put two runs on the scoreboard in the first inning. The Falcons took the lead briefly with one run in the bottom of the second inning, but the Red Devils countered with three runs in the top of the third.
Neither team scored in the fourth, but Skyridge pushed across two runs in the bottom of the fifth to tie the score. The Falcons held Springville scoreless the rest of the way while getting two runs each in the sixth and seventh to secure the win. Junior Heather Berrett got the victory on the mound.
The Falcons tallied 14 hits in the contest, led by freshman slugger Irma Medina, who provided a double, a triple and a home run on the way to four RBI. Sophomore Dailee (Moki) Maughan also hit a home run with two RBI, and sophomore Grace Beck contributed two RBI.
Skyridge 5, Grantsville 4
It was another back-and-forth contest when the Falcons took on the Cowboys. Grantsville took the first lead with two runs in the first inning, then added to the margin with another score in the bottom of the second.
The Falcons knotted things up with three runs in the top of the third, but the Cowboys moved in front again with a run in the bottom of the fourth. Skyridge took the lead for good with a pair of scores in the top of the fifth. Berrett was again credited with the win.
The nine Falcon hits included doubles by junior Brightyn Turner and Maughan. Turner also had two RBI and sophomore Elliot Plewe had one.
It was a good start for a young squad which doesn't have a single senior on the roster.