Pioneer boys soccer earns mixed results in first week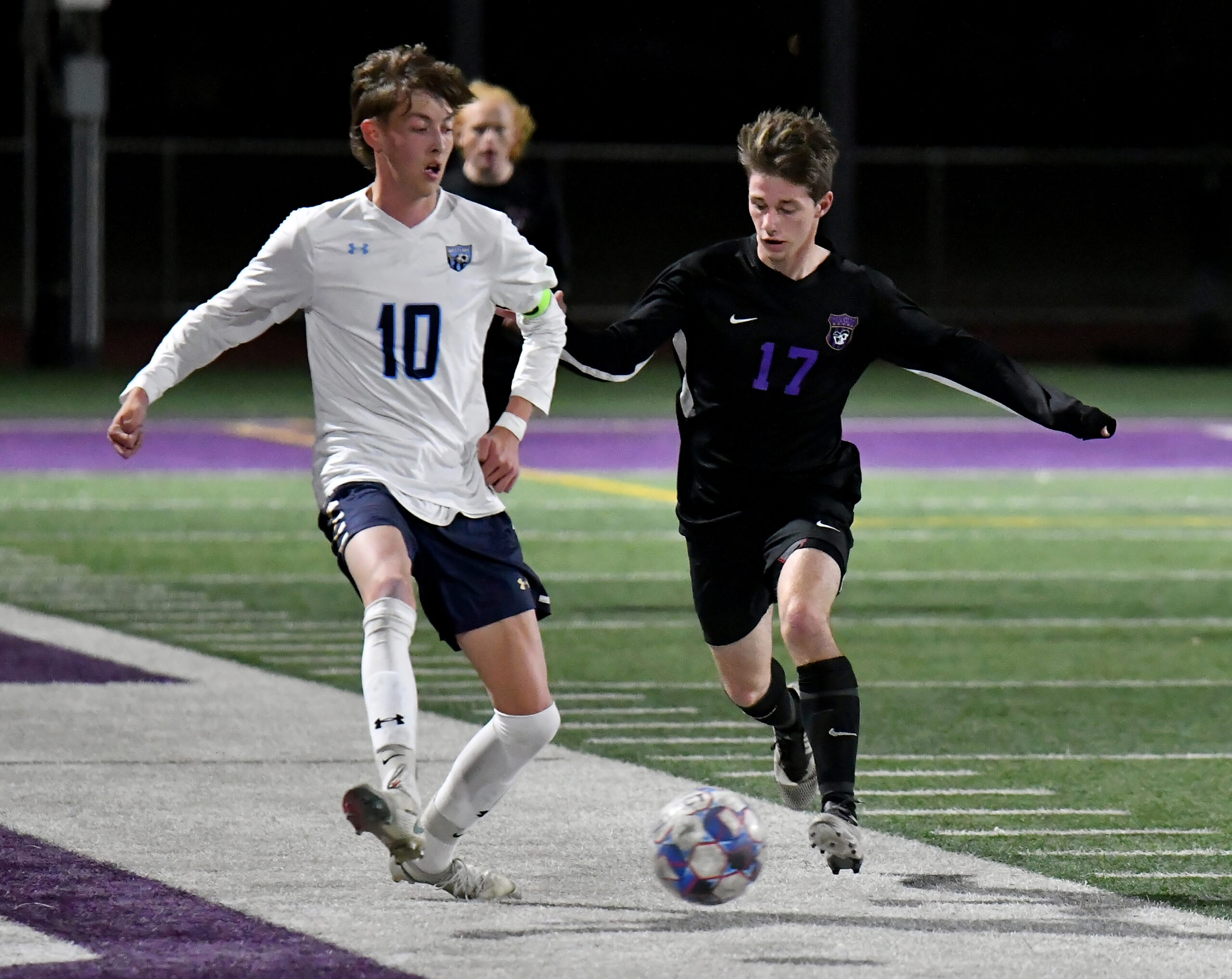 The Lehi boys soccer team earned a 1-3 record in pre-region home matches to start the season last week. The Pioneers lost to a couple of 6A powers in Westlake on March 8 and Lone Peak on March 10, topped Logan on March 12 and then fell to Springville in a close game on March 13.
Westlake 2, Lehi 0
The Pioneers gave up a goal in each half against the Thunder but were unable to find the net themselves against a highly-regarded team.
"Our first game against Westlake was our best performance of the week," said Lehi Coach Tim Graham. "We really did well and had a close match against the number 1-ranked team in 6A."
Lone Peak 2, Lehi 0
It was a similar story against the Knights. The visitors notched a score in each half but the Pioneers weren't able to get the ball past a good Lone Peak defense.
Lehi 4, Logan 1
The Pioneers netted a pair of goals in each half against the Grizzlies to roll to a big victory. Logan got their lone goal in the second period.
Junior forward Christian Jones got his season started with two scores against the visitors. Senior forward Blake Weekly and sophomore forward Jaxon Loftin made the other two goals for the host school.
Senior defender Carson Lantz had two of the assists in this match, while sophomore defensive midfielder Cade Preston and freshman forward Yo Aitken provided the other two.
Springville 3, Lehi 2
In the exciting match with the Red Devils, the teams were knotted at two goals apiece after the lively first period. The second half was a defensive battle, but Springville managed to find the net one more time to edge the Pioneers for the victory.
Weekly and senior midfielder Joseph Graham notched the goals for Lehi in this match, with one assist from Preston.
"With four games this week, we really learned a lot about ourselves," said Lehi Coach Tim Graham. "It is going to take mental and physical toughness to achieve our goals this year and this first week was a good test for us.
"We are very excited with or depth this year and are hoping to see our team start to gel together as we go into region play this week," he added.