New P.A. Program at UVU receives provisional accreditation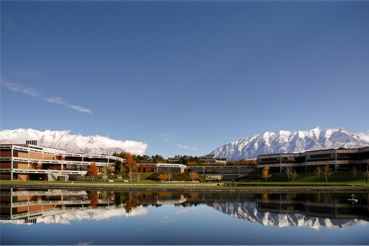 OREM, Utah —The new Master of Physician Assistant Studies program at Utah Valley University (UVU) has received provisional accreditation from the Accreditation Review Commission on Education for the Physician Assistant (ARC-PA). The program's first cohort will begin in January 2022.
"The Master of Physician Assistant Studies program will provide incredible opportunities for our students to learn and serve the community while preparing for successful careers," said Astrid S. Tuminez, president of UVU. "This new graduate program aligns with our strategic goal to be relevant to industry and the community. It also aligns with our core value of exceptional care. I have no doubt that our future Wolverine physician assistants will deliver outstanding care to their future patients and strengthen the healthcare workforce of Utah and beyond."
The 28-month program includes 15 months of clinical experience, and more than 300 clinical agreements have been established for students to work with healthcare providers throughout Utah and surrounding states. Cohorts in the program are limited to 30 students, which will mean more one-on-one attention from faculty and more opportunities for collaboration. Five seats in each cohort are reserved for students from outside Utah. Applications for the first cohort have already closed; applications for subsequent cohorts are open from April to July annually.
"The faculty and staff of the Master of Physician Assistant Studies program are proud of the work and development that led to provisional accreditation awarded by ARC-PA," said Karen Mulitalo, program director. "We will be taking this positive momentum forward as we educate the next generation of physician assistants to care for our local communities."
"We are excited that our Master of Physician Assistant Studies program received provisional accreditation, and we look forward to welcoming students in spring 2022," said Cheryl Hanewicz, dean of UVU's College of Health and Public Service. "The entire program has worked hard over the past year and deserves our thanks."