Lehi business owner uses social media to recover $20,000+ in stolen tools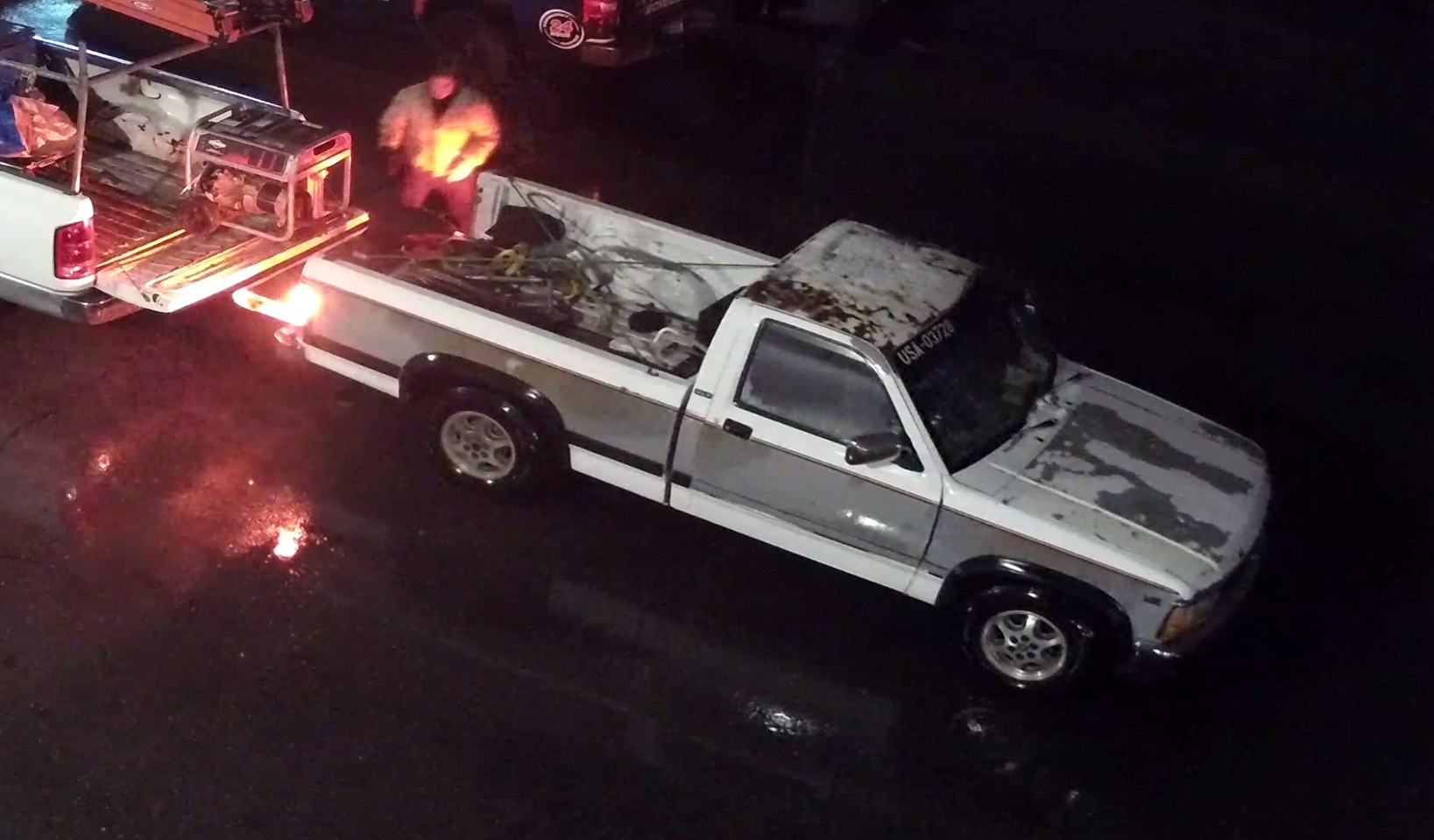 Brynn Carnesecca | Lehi Free Press
​Early on January 1, around 5:30 a.m., thieves broke into Schoonover Plumbing's yard full of trucks and equipment in Lehi. When employees returned to work on January 3, they discovered an estimated $20,000-$25,000 of equipment was missing.
Without their equipment, the company scrambled to purchase new tools for the day's work. Rather than give up on the search, Chad Schoonover of Schoonover Plumbing decided to attempt to recover the stolen goods himself. "We have surveillance cameras," Schoonover explained, "I was able to pull up the footage and see two people- one male, one female – ravaging the whole yard."
The thieves lingered in the yard for over 35 minutes, stealing whatever they could. "Before breaking into our shop, the thieves went across the street to another business and stole some paint sprayers. When they got to our yard, they hit the motherlode.They ended up leaving the paint sprayers in one of our trucks and took off with all our equipment," Schoonover said.
After the Schoonover haul, the thieves continued their spree around Lehi, robbing two other businesses.
"Next, they went up to Vern's Towing and Repair and tried breaking into their lot. They couldn't get in but stole a trailer from another business that same morning."
Chad Schoonover was angry and wasn't having it.
To locate the stolen goods, he decided to make a post on Facebook and ask friends to help him recover his tools. "I figured if it was someone local, my strong network might know the unique truck. I've had instances where friends had stolen items, and when they put it out there, they were able to get their stuff back. Social media can be a great tool for this kind of thing," said Schoonover.
His post was shared over 1500 times and reached people willing to help. Comments flooded in, providing valuable information, such as where the truck was last seen or what equipment the police had found.
"The post ended up getting to people from Washington, California and Utah, all who called me, thinking they knew who it was," Schoonover shared. "The thieves got caught in Salt Lake five or six days later."
When police caught up to the criminals (who were using a stolen truck), they also found the stolen trailer and Schoonover Plumbing's tools. "We were able to contact the Salt Lake County detective, get access to the evidence locker and get all our tools back," said Schoonover. He estimates that 95% of the stolen tools were recovered, thanks to good police work and his outreach on social media. Schoonover gained valuable information about the robbery and the thieves through his Facebook post and its reach.
Schoonover encourages the community to speak out about suspicious activity. "If you see something that doesn't look right, let someone know," he advises.