LHS students present a modern take on the musical "Pippin"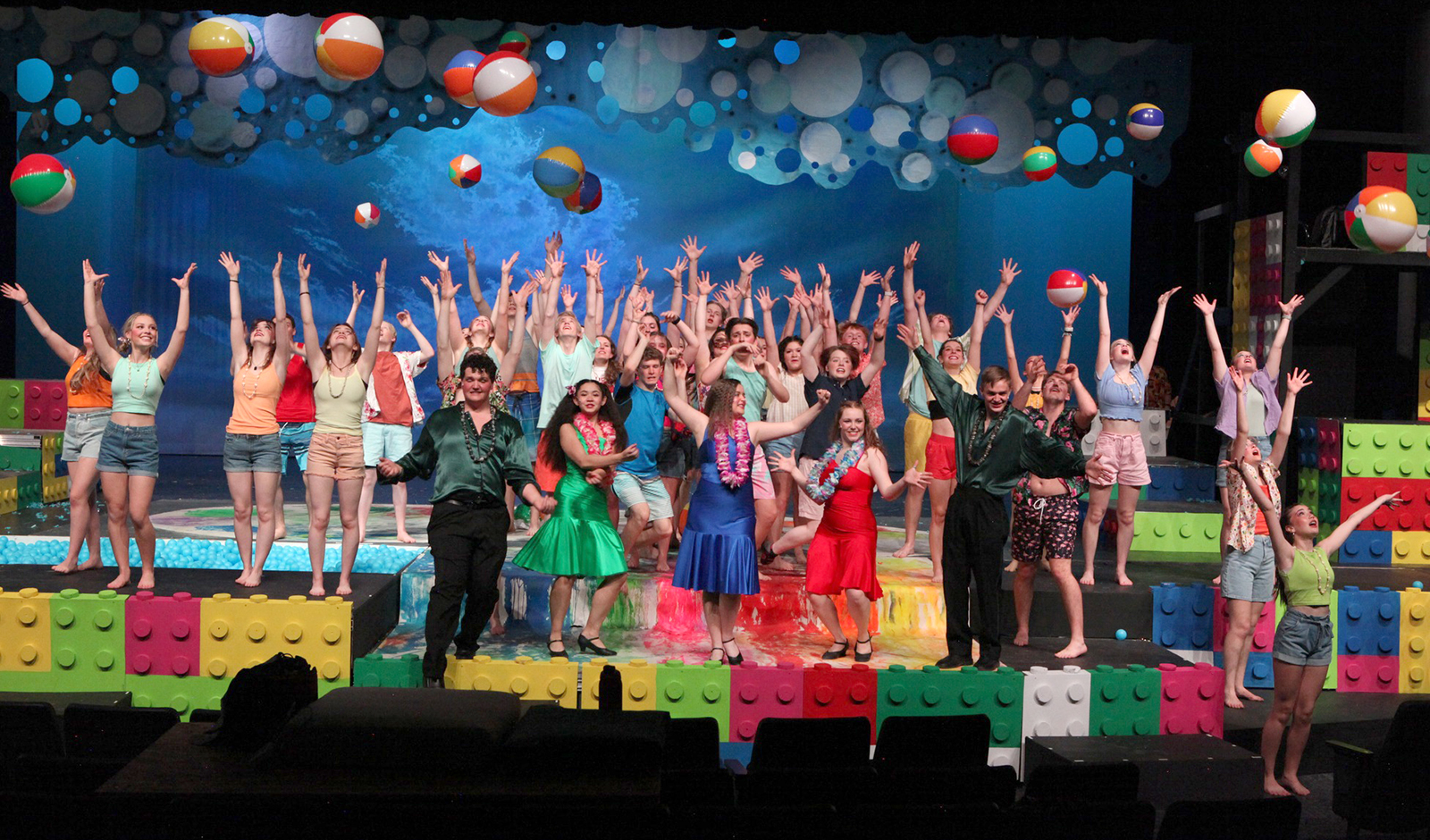 Jillian Rose | Lehi Free Press
It's another great win for Lehi High School as they took on a production of "Pippin." Opting for a more modern twist on this fun musical, audience members were privy to endearing characters, fantastic stage set ups, and enthusiastic musical numbers.
From the loquacious monologues of King Charles, played by Xander Noyes, to the ever-versatile stylings of Pippin, played by Talmage Howlett, the large cast and crew effortlessly engaged their audience.
Complete with oversized beach balls being passed through the rows of theatergoers, audience participation was an integral part of the "Pippen" experience. In a way that made you feel like you were part of the story itself, cast members greeted, interactedwith, and even sat by audience members.
Swapping wars for wipeouts, director Mindy Nelsen relied on classic high school tropes to tell the story. Swords and shields were exchanged for helmets and cleats.
Conveying feelings of adventure, happiness, and positivity, Randy Blackburn's set design was filled with bright and bold colors—complete with a ball pit turned water pool.
Every scene had a matching set to convey the mood. Kinley Burr's performance as the elderly Bertha was complimented with what can only be described as a crochet waterfall.
The dance and musical numbers were also artistically engaging.Yoga mats turned into red carpets and each number was defined by a different era. Whether it was a Charleston type of dance or a disco groovy one, the cast proved to have talent beyond their years.
The plot presents a wonderful message of what truly makes the heart happy, and one person's journey in the pursuit of fulfillment. "Pippin" stands as a good reminder of the nostalgic message to choose things in life that really bring joy.
Congratulations to the cast and crew on this successful production. Performances continue on weeknights through Wednesday at 7 p.m.