Pioneer boys tennis ends solid season at State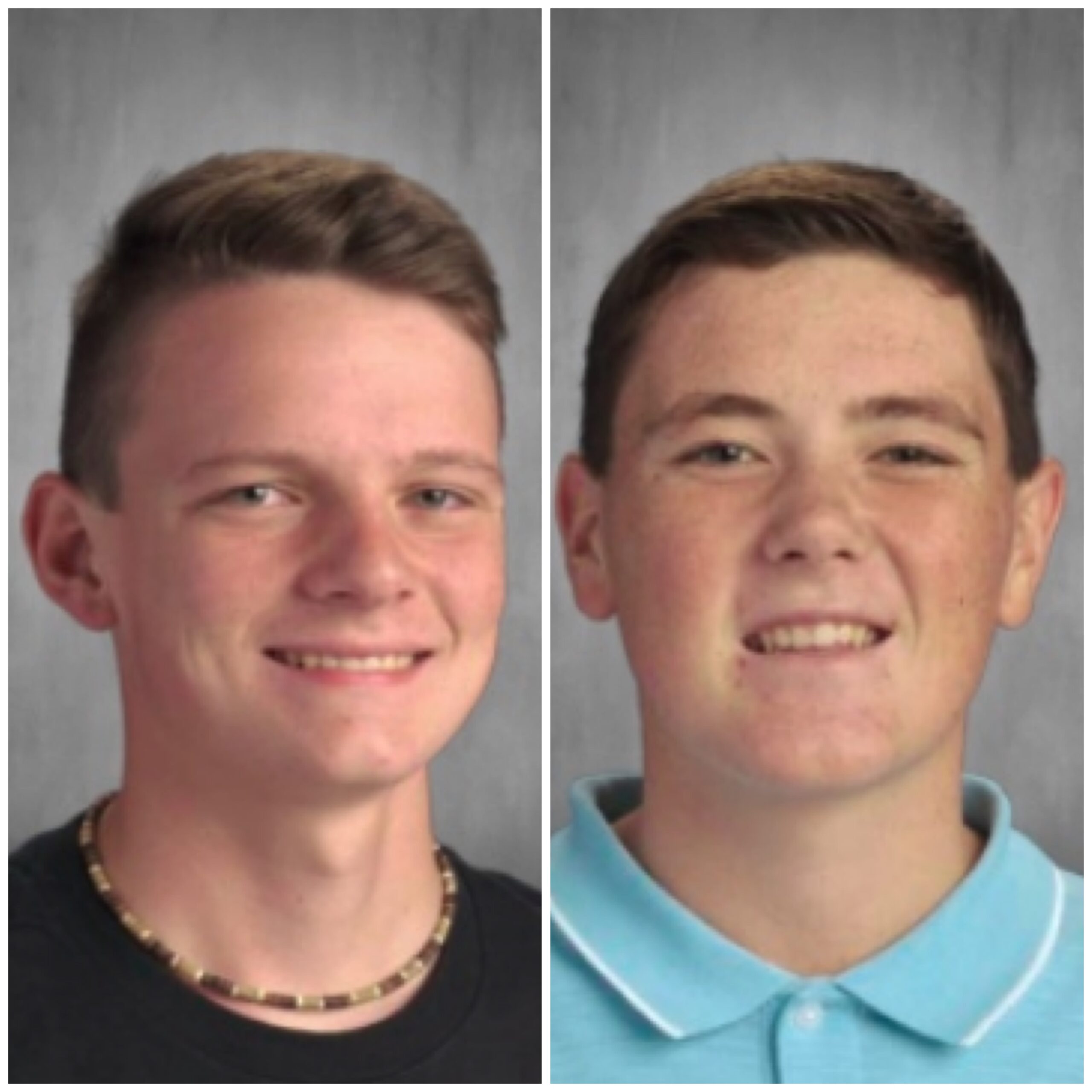 The Lehi boys tennis team sent representatives to three of the five brackets at the 5A state championship meet, played at the Liberty Park Tennis Courts in Salt Lake City on May 11 and 13.
The Pioneers advanced to the Round of 16 in first and third singles and second doubles. The second doubles team pulled off an upset in that round but lost in the quarterfinals.
The Utah High School Activities Association now uses an RPI ratings system to seed players into the tournament. The top eight seeds automatically get a berth in the Round of 16, but the others had to qualify at the play-in matches on May 6 at Brighton High School.
In the first singles bracket, Pioneer senior Chase Jones was seeded No. 13 and survived a good fight from No. 20 Evan Eaton of Maple Mountain 6-4, 7-5 to advance. He fell to No. 4 Harrison Pearce of Bountiful 6-1, 6-2 on Thursday.
At second singles, junior No. 18 West Moreau faced off with No. 15 Ty Bybee of Provo. Moreau fought hard, especially in the second set, but was eliminated from the tournament by the Bulldog 6-3, 7-6.
In third singles action, junior No. 19 Jacob Rencher scored an upset over No. 14 Weston DeMordaunt of East with a 6-3, 7-5 victory. In the Round of 16, Rencher fell to No. 3 Cooper Fletcher of Highland 6-2, 6-2.
At first doubles, senior Cade Symkoviak and sophomore Benton Burnett were seeded No. 18 and lost to No. 15 Joshua Grahamand Logan Taylor of Spanish Fork 6-2, 6-3 in the play-in match.
Lehi had their highest-seeded players in the second doubles bracket. No. 11 Noah Glazier and Aidan Nielson, both sophomores, shut out the No. 22 duo Coleman Slade and Smith Henricksen of Murray 6-0, 6-0 in the play-in round.
In the Round of 16, they faced No. 6 Isaac Page and Nicholas Gerstner of Timpview. After losing the first set, they pulled off a thrilling upset victory 4-6, 6-4, 6-0 to advance to the quarterfinal round. They exited the playoffs after falling to No. 3 Ryker Iverson and Andrew Harrison of Woods Cross 6-0, 6-3.