Lehi boys soccer exits playoffs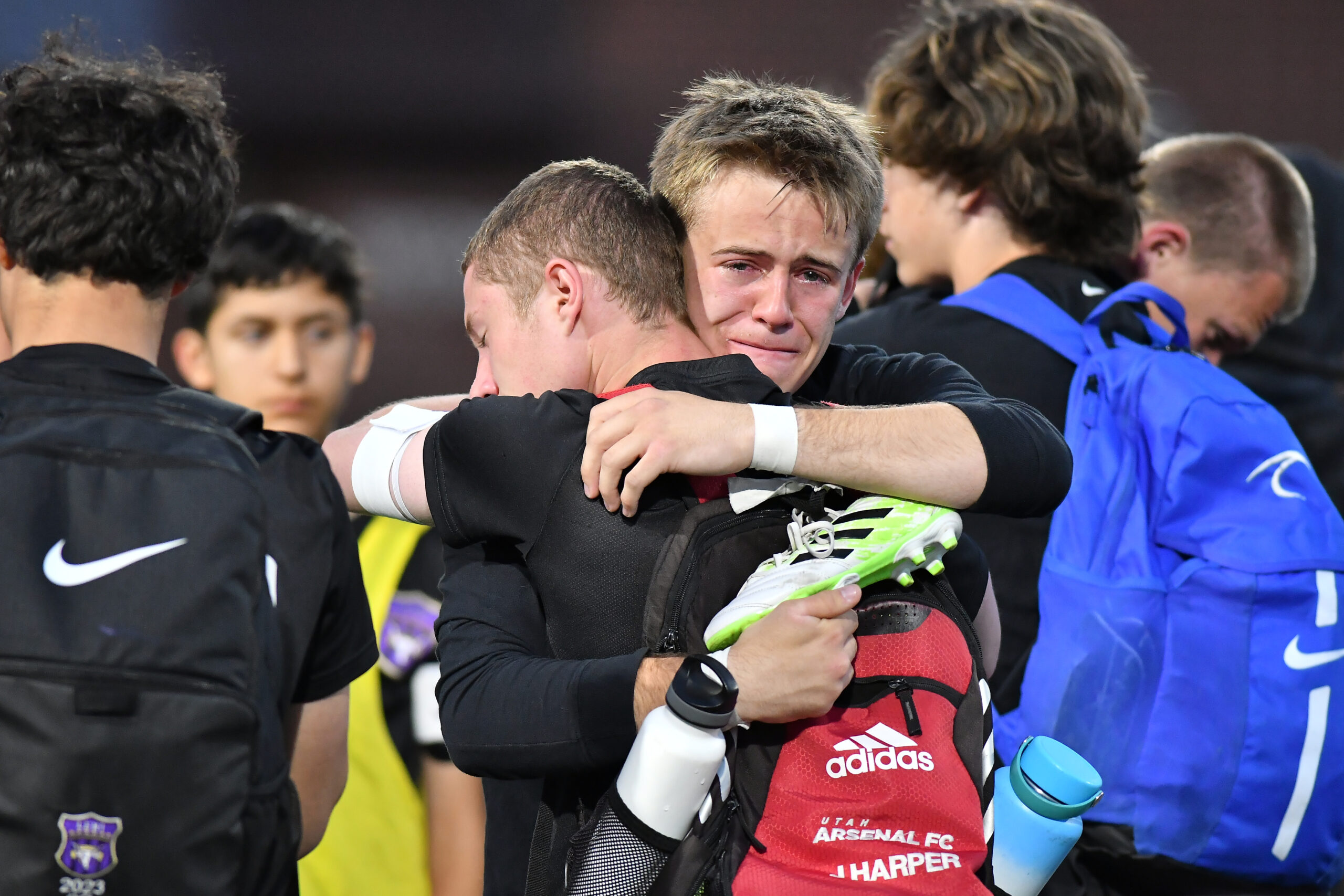 The Lehi boys soccer team earned a No. 5 seed in the final RPI standings and thus received a bye in the first round of the 5A state tournament.
In the second-round contest on Tuesday (May 16) against No. 12 Skyline, the Pioneers gave up a single goal late in the match and were unable to answer before the whistle to end their season with a 10-6 overall record.
"We couldn't get a rhythm going and really didn't play our game," said Coach Tim Graham. "Give Skyline credit, they just came in prepared and scored one late on a corner kick. We really struggled to play our way and it cost us."
However, the coach added that the overall season was a resounding success, mostly for reasons that aren't obvious from looking at the stats.
"I'm super happy for the boys and how they fought through major adversity," he explained. "With two season-ending ACL injuries early and nine concussions to deal with, the boys had a lot they had to work through.
"On top of that, we had two boys have a grandparent pass awayduring the season and then had a teammate contract a rare blood infection and end up in the hospital for three days right before we started the playoffs," he continued.
"I think our boys showed resiliency and I couldn't be prouder," Graham said. "Sometimes, as we think that we came up short onour goals in life, we have to step back and in retrospect realize that we accomplished more than anyone ever thought we would.
"If we would've made the run we wanted to in the playoffs despite all that adversity, you could've written a movie script about this team," he said. "I still think you could write a pretty awesome story about the most resilient team in the face of adversity that I have ever coached."
The All-Region 8 team was released today (May 18) and the Pioneers were well represented. Senior Nate Shepherd was named Most Valuable Forward and was joined on the First Team by senior defender Cade Preston, senior defender Garrett Weberand senior midfielder Luis Lillo.
The Second Team included junior defender Ammon Cannon, junior midfielder Braydon Ikeme, senior all-purpose player Alfred Vargas and junior netminder Kaleb Cowley. Senior forward Corbin Torkornoo and versatile senior Anthony Bustosreceived Honorable Mention.