Pioneer softball ousted from playoffs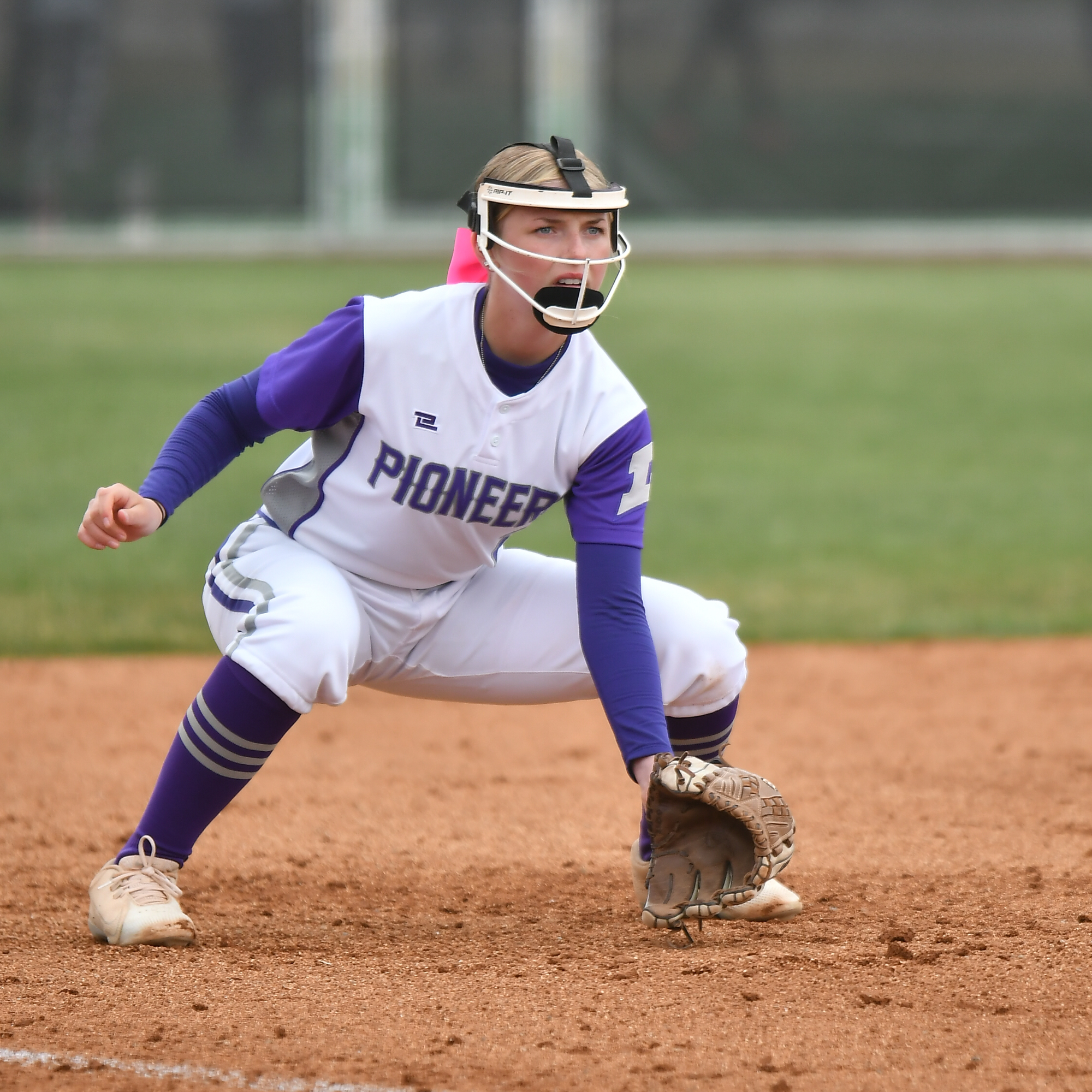 The Region 8 champion Lehi softball team got a non-league victory to finish the regular season and sat out the Regional round with the No. 7 seed.
However, the Pioneers then suffered a pair of shutouts at the hands of No. 10 Salem Hills (16-8) in the Super Regionals to end their appearance in the 5A state tournament.
May 10: Lehi 5, Hunter 2
The Pioneers jumped ahead early on the road with two runs in their opening turn. They added two more in the third, but the Wolverines matched that in the bottom half. Lehi added one more run in the top of the fourth to complete the tally as neither team was able to score after that.
Junior pitcher Emerson Fuller scattered four hits and struck out 10 with two walks in her complete-game victory. Freshman Mya Maughan powered the offense by singling and doubling with three RBI and a run scored.
Junior Madison Salisbury also had two hits including a double, drove in a run and scored once herself. Senior Preslee Neilsonadded an RBI and sophomore Sophie Bliss, sophomore Makenzie Grose and freshman Brynlee Cook each made one run.
May 18: Salem Hills 5, Lehi 0
The Skyhawks got all they needed with four runs in the top of the first inning, adding one more in the third. Fuller struck out eight with two walks but gave up all the runs in her five innings.
Junior Madison Stradling pitched in the final two innings and Preslee Nielsen also made an appearance in the circle. Freshman Libby Baxter tallied Lehi's only hit in the game.
April 27: Salem Hills 6, Lehi 0
Fuller and Stradling combined again in the second game of the series but didn't have any more luck against the Skyhawks, who scored two runs in the third and four in the fifth.
The Pioneers did have more production on the other side of the plate. Salisbury had a base hit and also drew a walk. She stole two bases as well but never crossed home plate along with five other runners who were left stranded.
Senior Paige Nielson and junior Madilyn Pilling had Lehi's other hits in the contest.
The Pioneers finished with a 19-12 overall record. The squad graduates just three seniors so most of the players will return next year as Lehi moves into the 6A ranks.