Ivory Ridge Park bathrooms vandalized again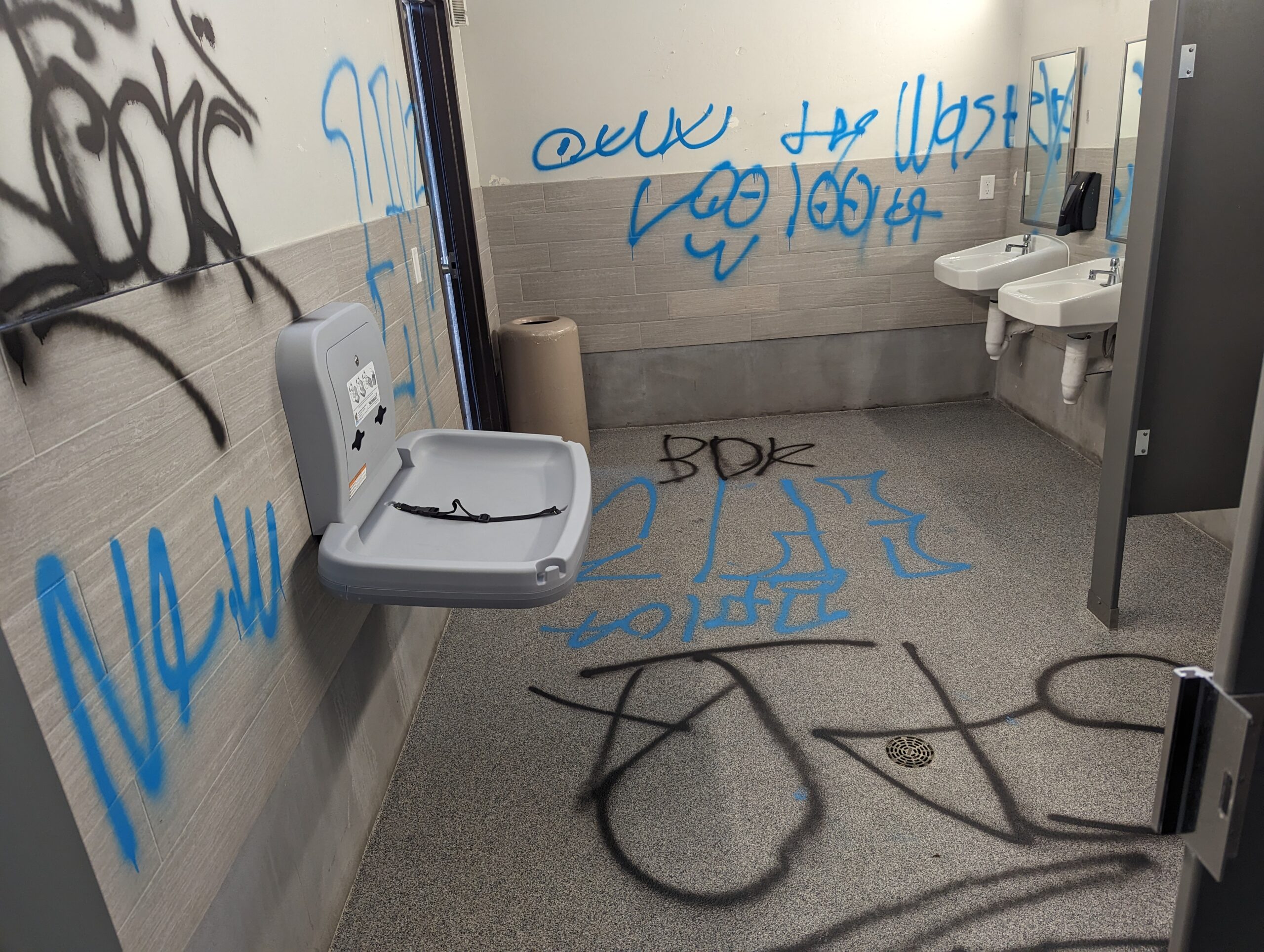 Nearly a year after the Ivory Ridge Park bathrooms were vandalized, resulting in thousands of dollars in damages, the park was hit again.
Vandals targeted the north Lehi park overnight between Saturday, June 17 and Sunday, June 18. Pictures obtained by the Lehi Free Press show graffiti written all over the walls and fixtures, including vulgar obscenities and inappropriate drawings.
"Unfortunately, the bathrooms at Ivory Ridge Park were recently vandalized. Sadly, this is not the first time. Due to repeated vandalism, the City is looking into locking the restrooms when the splash pad is not operating. The drywall will have to be repainted, and we have amazing volunteers from Lehi High School and the community who have offered to clean up the tile and floor. We appreciate that residents are always willing to help," said Lehi Communications Manager Jeanteil Livingston.