Larry H. Miller Senior Health officials cut ribbon on new Lehi assisted living facility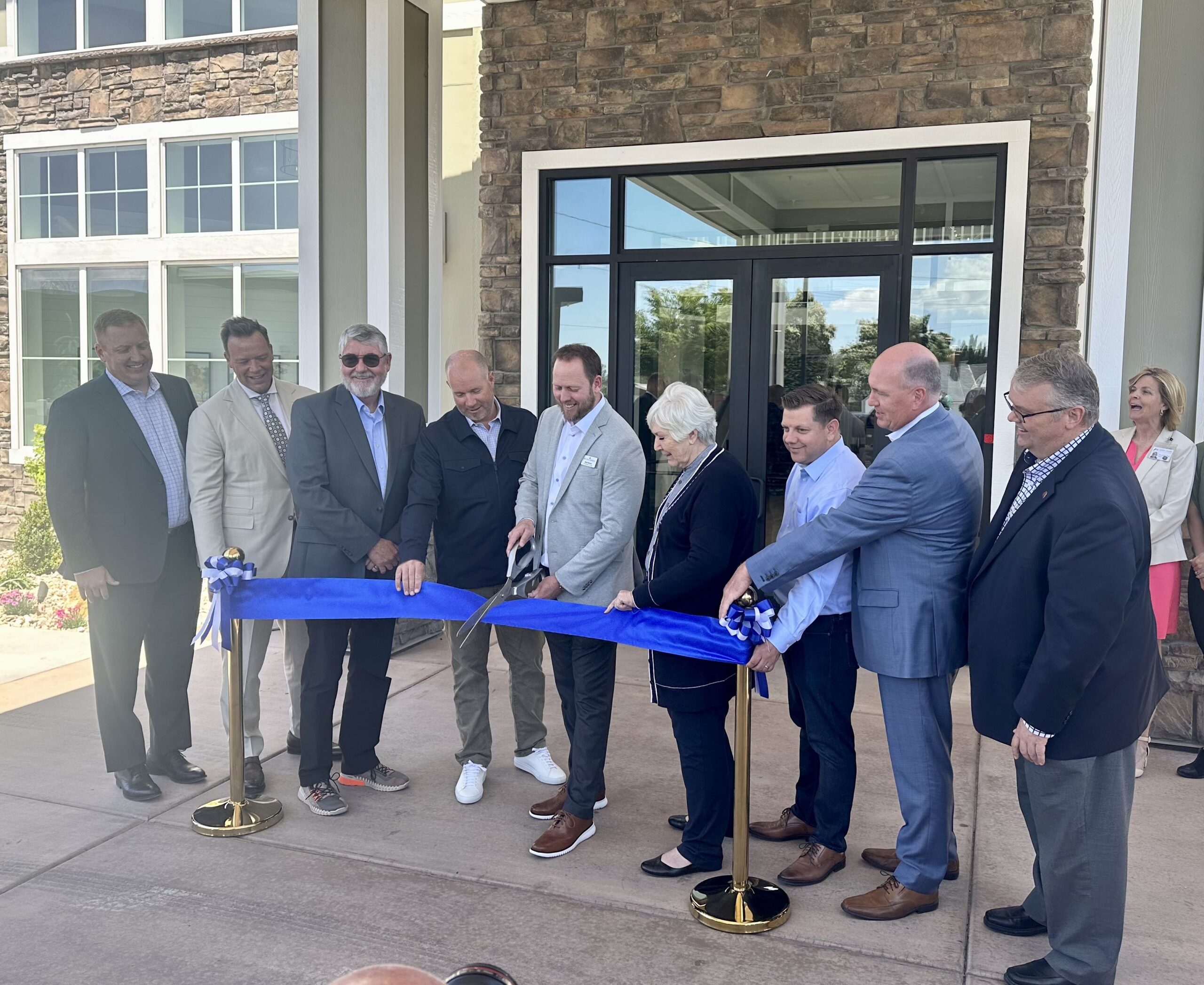 Officials from the newly formed Larry H. Miller Senior Health(LHM Senior Health), a division of the Larry H. Miller Company (LHMCO), and local officials cut the ribbon on Aspen Ridge Assisted Living on Lehi Main Street last Wednesday.
The Lehi facility is part of the portfolio of health care related businesses resulting from the LHMCO acquisition of Advanced Health Care (AHC), which includes skilled nursing, assisted living, home health and hospice, healthcare staffing services, and healthcare real estate ownership and management.
"We're really excited about this grand opening. It feels like the grand opening of one of our dealerships. It's fun to be back in the mode of growth and expansion," said Steve Miller, Chair of the Larry H. Miller Company.
"When we acquired Advanced Health Care in 2021, it highlighted our intent to continue growing, diversifying, and strengthening our business portfolio. This is obviously a growing industry and a place we felt attracted to," added Miller.
Dave Smith, Managing Partner of the LHMCO, said, "We get a lot of questions. One is 'Why go into health care?' The mission of the LHMCO is to enrich lives. We see this as a great opportunity to enrich the lives of our aging loved ones, their families and the communities where the facilities are located."
"Aspen Ridge Residences focuses on building and developing a thriving senior living community through programs that encourage engagement, socialization, physical exercise and education," said Brad Broska, vice president of Aspen Ridge Senior Living.
Residents will have access to 24-hour nursing care, medication management, assistance with activities of daily living, onsite physical and occupational therapy, high-end dining options, personalized patient care for every guest, and a host of other amenities.
"Our mission is to enrich the lives of our residents by delivering exceptional care and providing a positive social environment," said Joe Walker, president of LHM Senior Health. "We look forward to bringing our unique, patient-centered approach and industry-leading outcomes to the community members at Aspen Ridge Residences of Lehi."
Lehi City Mayor Mark Johnson expressed gratitude for the acquisition and refurbishing of the facility.
Future residents of Aspen Ridge Residences of Lehi can schedule a tour of the facility by visiting aspenridgeresidences.com or calling 385-440-7700.