Raise the Mic event showcases youth talent; Newall wins Audience Choice Award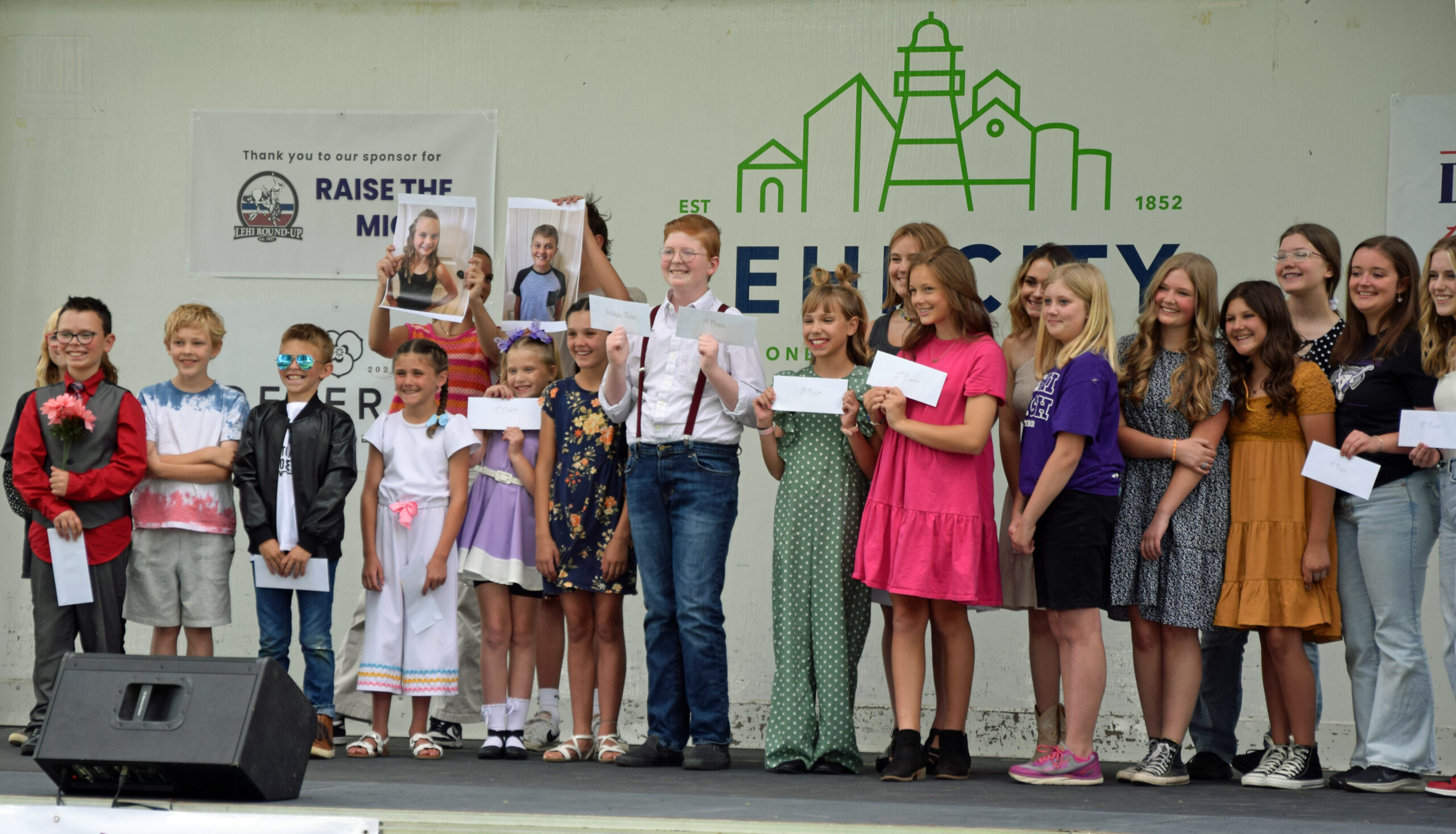 Megan Walldren | Lehi Free Press
A group of bright and talented Lehi youth entertained audiences Friday afternoon at the Round-Up Raise the Mic talent show at Wines Park. Audiences enjoyed a mix of current hits and timeless favorites sung by 20 contestants. One young musician even performed an original song while strumming the guitar.
Lochlan Newall, age 12, brought home the biggest prize, the Audience Choice Award. He received the most votes by text from those watching the show. Newall also took first place in his age performing the folksong House of the Rising Sun.
"It's insane! I didn't think I would win," said Newall. He was excited to win the prize on the first stage he'd ever performed on during a previous Raise the Mic. This was his third year in the competition. "It shows what I've done over the years and how I've improved," he said.
Judges were impressed by Newall's stage presence and how he made the song his own. "I loved the movement and overall feel of the song," said judge Lindsay Price. Newall was also complimented on his technical ability. "I loved your crawl from the low note to the high note," said judge Tiffani Miller.
The three judges, Price, Miller and Richard McAllister, gave compliments and critiques to each performer. Each has an impressive musical background. They were impressed with this year's performers' overall talent and stage presence.
Former Lehi City Council member Johnny Revill emceed the event. He complimented the performers on keeping their composure even when the wind picked up, sometimes interfering with the sound system.
The twenty finalists who performed were chosen from a field of around 50 auditioners who sent in videos in a preliminary round.
Raise the Mic winners received cash prizes for first, second, and third place for each age group and were invited to perform at Wines Park on Saturday following the Grand Parade.
Winners:
Ages 7-10
First: Nash McKinnon
Tied for second: Austin Green and McKayla Jepson
Third: Adalyn Mercy Tait
Ages 11-14
First: Lochlan Newall
Second: Sloane Preston
Third: Sienna Tait
Ages 15-17
First: Riley Anderson
Second: Aspyn Kahoush
Tied for third: Madison Jepson and Hannah Lewis