Lehi Main Street vintage clothing store to celebrate grand opening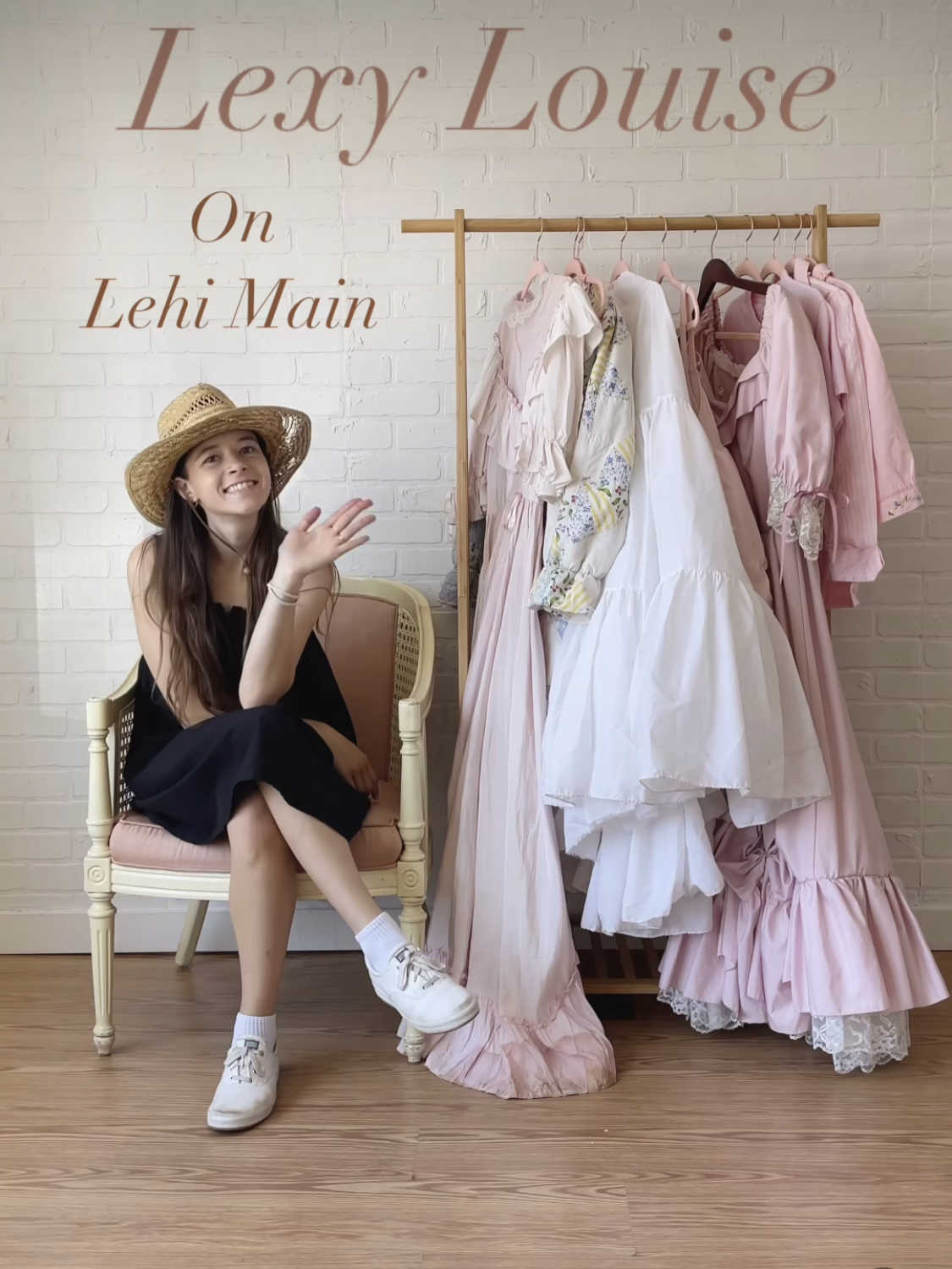 Saturday, July 29 at noon, Lexy Louise, an online vintage clothing retailer will celebrate the grand opening of a new storefront in Lehi. Lexy Granthem, the store owner, is preparing to make this a memorable event.
Lexy Louise plans to celebrate with jewelry, complimentary donuts, and flowers. There will also be gift bags for the first tencustomers.
Granthem grew up in Lehi and is a graduate of Lehi High School. She began an online vintage clothing store in 2018. Two years ago, Granthem began sewing her own designs to expand her available clothing selection with great success.
Granthem has always had an interest in vintage clothing. "I grew up shopping at secondhand stores and vintage stores with my mom and sisters and I've always loved fashion."
Lexy Louise will offer a unique line of vintage and handmade clothing. The store will also feature handmade goods and accessories from local vendors sold on consignment. Granthemhas partnered with the best Utah vendors to bring quality and exclusive items to Lehi.
Lexy Louise will offer a do-it-yourself flower bouquet bar in front of the store. "Customers will be able to create their own unique arrangements," said Granthem.
The store will have its own personality that will make for a unique shopping experience. "I feel like most vintage clothing stores are styled toward a grunge aesthetic. I am creating a more feminine store that is pink and filled with florals," said Granthem. Customers can expect an inviting environment withfriendly service, a good selection of vintage clothing and fun items for sale.
The business hours are Wednesday – Friday, 2-6:00 p.m. and Saturdays from 10-4:00 p.m. Lexy Louise is located at 130 West Main Street.
Granthem loves Lehi and has always dreamed of having a store front on historic Main Street. "I love Lehi City and I love the people. I grew up shopping at Pioneer Party and getting square donuts from the bakery. I walked up and down Main Street and always knew I wanted to be a part of it.
"The style of Lexy Lousie will really fit the aesthetic of historical Main Street, said Granthem.
"All items sold are sustainable and handmade and supports local businesses and artists."