Local fast-pitch softball team wins legendary tournament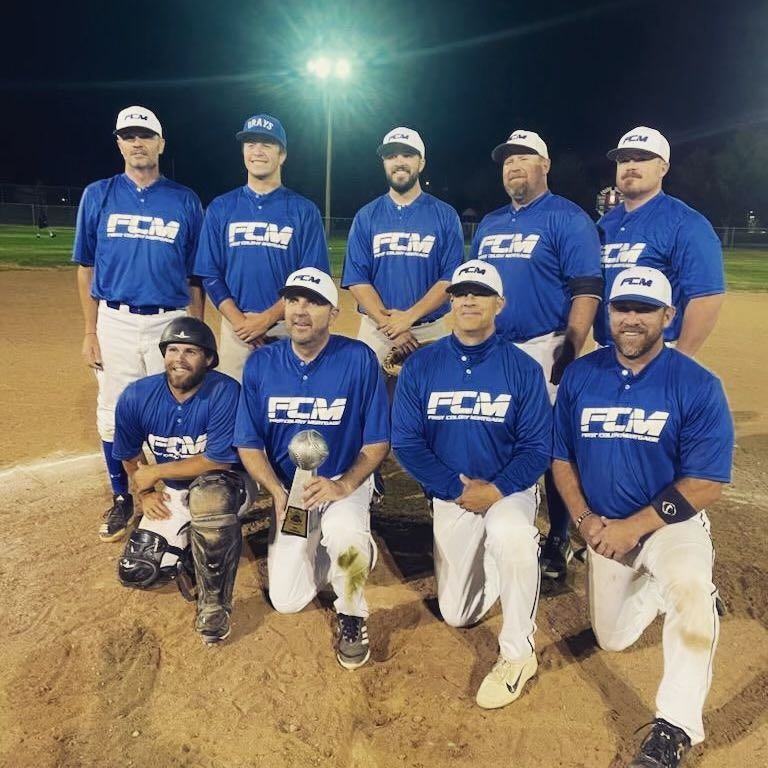 Over the 24th of July weekend, a local fast-pitch softball team traveled to Monticello, Utah, to compete in the nation's longest ongoing, fast-pitch softball tournament. Ranlife Mortgagesponsored the team composed of several Lehi fast-pitch players and players from along the Wasatch Front.
The competition started Friday evening when the Ranlife team faced Page, a team they have faced many times. Ranlife lost to Page, 9-3, and returned to face the formidable Page team againin Saturday night's championship game. Gin Barnes pitched thechampionship game, which ended in a decisive win for Ranlife. Gin Barnes was named MVP of the tournament.
Other local players on the Ranlife team were Ryan Barnes (Gin's son), Randy Barnes (Gin's brother), and Riley White(Gin's nephew). Softball has been part of the Barnes family for many years. Other players were Troy Johnson, Jesse Bullock, Ian Winterhalder, Spencer Yates, and Billy Manzanares.
The softball tournament is part of Monticello's traditional pioneer holiday weekend celebration. Hundreds of citizens line the fences and fill the bleachers as fireworks are lit, and afterward, the game begins. The whole event is reminiscent of Lehi many years ago when the holiday was celebrated with a hometown breakfast prepared by the Lehi Fire Department or Lion's Club. Many remember the greased pig contests in Wines Park, followed by a barbecue and concert. The holiday in the southern Utah town brought back memories of Lehi days gone by.
One of the exciting aspects of the tournament was the number of young teams, mostly from small southern Utah towns like Blanding, Moab, and Monticello, creating excitement for this fun, exciting, and fast-paced game. Larry Miller is probably smiling somewhere, seeing a resurgence of his favorite recreational pastime.