Lehi Police see rise in small, motorized vehicle crashes, offer safety tips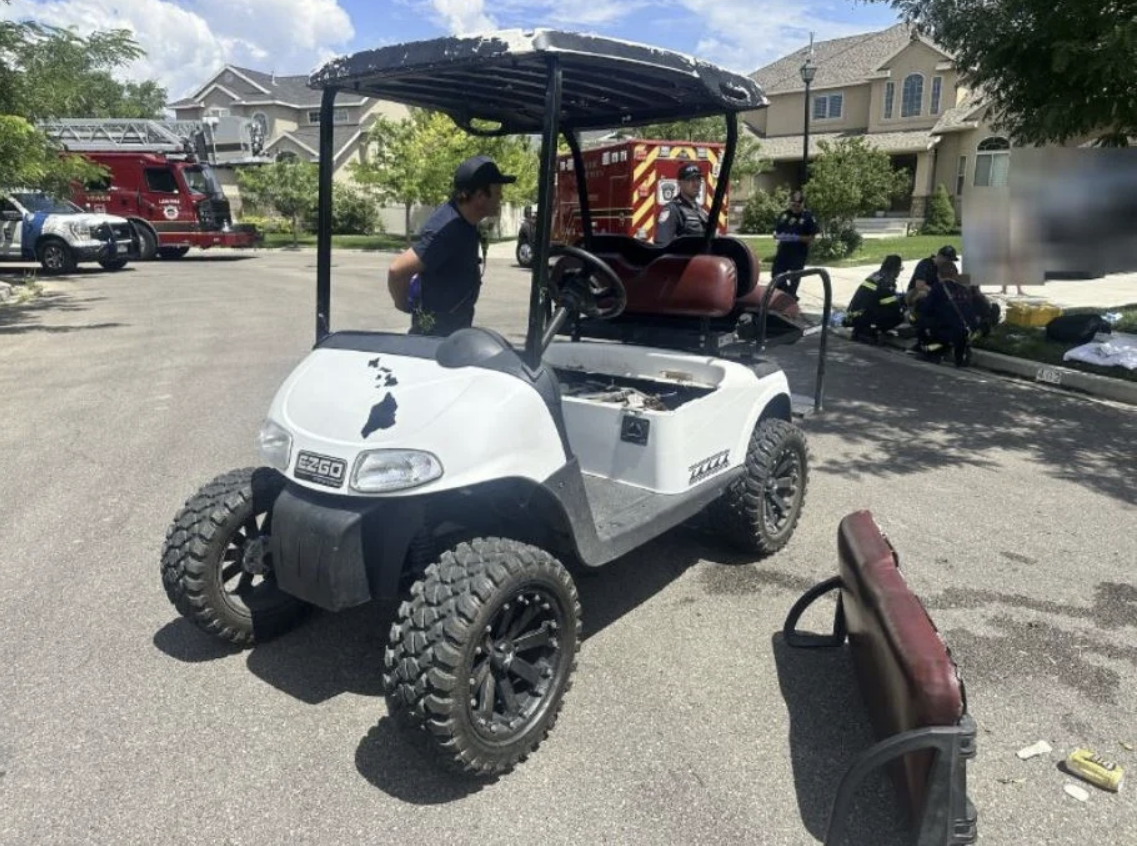 Ryann Anderegg | Lehi Free Press
Lehi Police Department personnel are urging the safe use of all vehicles after a serious golf cart crash in Lehi left six youths injured. On Tuesday, August 1, several youths, some as young as 12, were driving through their neighborhood on a golf cart when they hit a curb and flipped. Three teens sustained severe injuries and were sent to a local hospital. They are all expected to make a full recovery.
Students are returning to the classroom with the start of the new school year. Late August brings more vehicles and pedestrians to the road. More than 100 children are injured yearly in accidents inside school zones.
These accidents often involve motorists who fail to recognize children on the road, and most of these accidents occur as children are getting on or off school buses or crossing at intersections near schools. When drivers are speeding, driving recklessly, or driving distracted, severe and sometimes fatal school zone accidents can occur.
Golf carts and other small, motorized vehicles are popular in Lehi City. Lehi City Police Department Officer Tyler Prawittsaid, "It is dangerous. I want them to know that. Not just the number of golf carts, but smaller and smaller children are driving these things around. It's caused some problems and becoming more of an issue."
According to state law, these smaller motorized vehicles do not require helmets, seat belts, or vehicle inspections.
Marla Brannum is an injury prevention program coordinator with the Utah County Health Department. She said driving golf carts on streets poses risks to people inside and outside the vehicle. "You could be the safest driver in the world on a golf cart, but you can't control emergencies," said Brannum. "You can't control that neighborhood child whose ball ran across the street, and they ran out into the street, and they're not designed to stop quickly. If they do, there's nothing to protect the occupants."
Whether children walk, ride bicycles, or take the bus to school, they must take safety precautions.
Here are tips to make sure children travel safely to school: 
• Stay on the sidewalk.
• Make eye contact with drivers before crossing.
• Always cross streets at crosswalks or intersections.
• Cyclists should always wear a helmet and stay alert.
• Avoid distracted walking; always look both ways before crossing the street.