Pressurized irrigation water source confirms link to E. coli cases in Lehi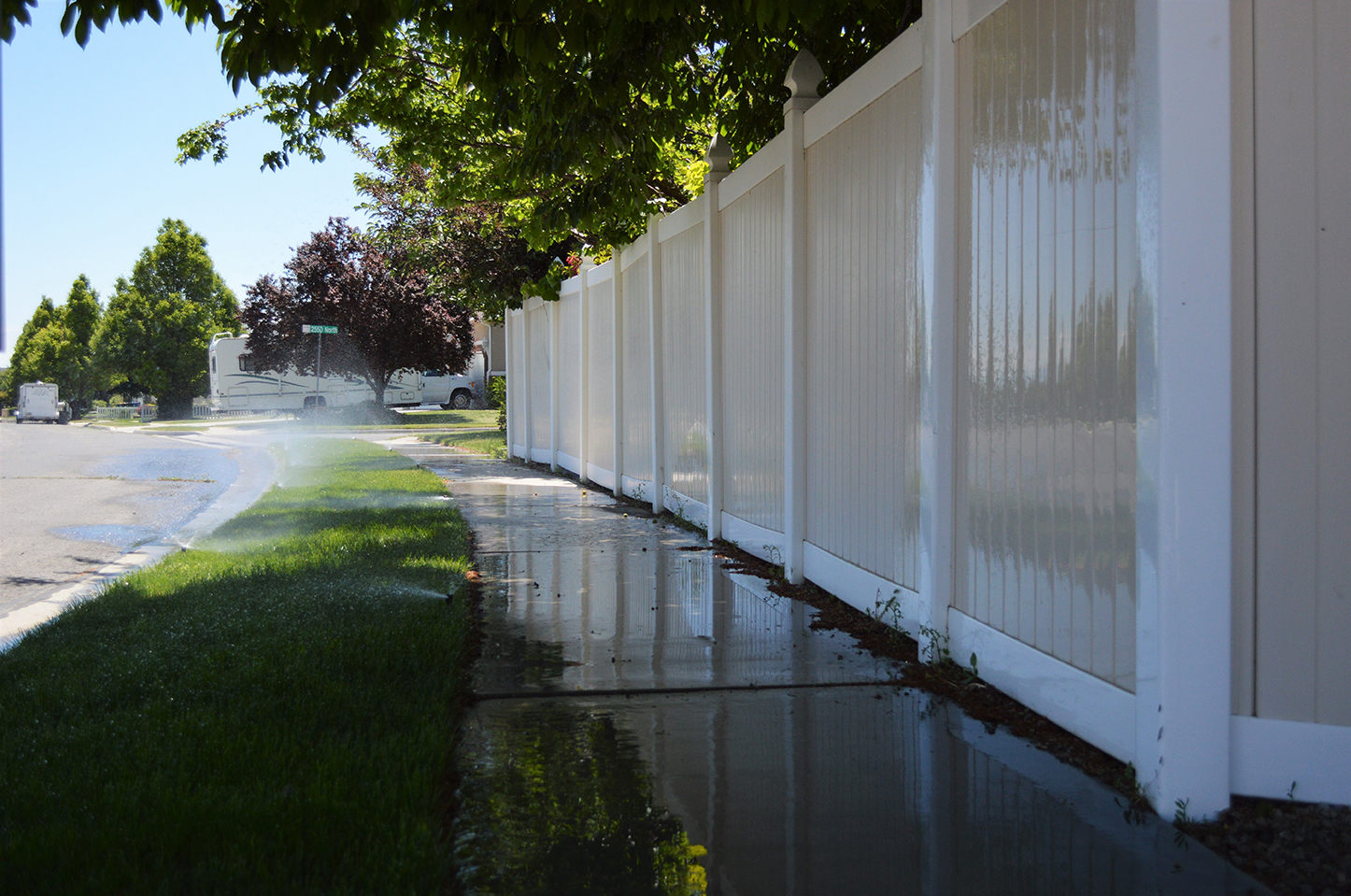 (Lehi, UT) – On August 19, 2023, Lehi City officials updated itsongoing investigation into recent E. coli cases in Lehi. These cases led to the detection of E. coli O157 in samples collected from Lehi's pressurized irrigation (PI) water sources. Samples were taken from a PI reservoir and nine exposure sites on Monday, August 14. E. coli O157 was found in the sediment of the tested reservoir and at five of the exposure sites.
The investigation linked the outbreak's source to using pressurized irrigation for drinking and recreation, such as running through sprinklers or playing in PI water outdoors. The Utah County Health Department has reported 12 cases of E. coli. Unlike culinary water, pressurized irrigation water is not treated, leaving it susceptible to contamination by harmful bacteria, including E. coli.
E. coli is an enterobacterium (Escherichia coli) that public health officials have labeled as an indicator of fecal pollution in water or food. It occurs in various strains that may exist harmlessly in the human lower intestine or produce a toxin-causing intestinal illness.
The effects of E. coli can be severe, leading to a range of health issues. Pressurized irrigation water is not connected to the city's culinary drinking water system. Using culinary water to water the lawn should not be used as an alternative water source.
Considering the findings and following the recommendations of the Centers for Disease Control and Prevention (CDC), residents are strongly advised to exercise caution when consuming uncooked produce from personal gardens that have been watered using irrigation water. These fruits and vegetables should only be consumed after thorough cooking, as cooking can eliminate the risk of E. coli infection. Washing may not eliminate the bacteria.
To prevent further illness from E. coli, residents are encouraged to adhere to the following important reminders and guidelines:
• Irrigation water is not for drinking. Under no circumstances should irrigation water be used for drinking purposes. It is vital to recognize that PI water is untreated and poses a significant health risk if consumed.
• Avoid use in recreational activities: The CDC has recommended that residents not water their lawns. Do not use irrigation water for bounce houses, pools, slip-n-slides, or other recreational activities. It is common for children to swallow or get water in their mouths while playing.
Use caution when allowing children to play on lawns watered with irrigation water. Keep an eye on them when they're outside playing, and make sure they don't put their hands or anything else that might be on the lawn in their mouths. E. coli is hardy and can stick around even when the lawn isn't wet. After they play, wash their hands thoroughly with soap and water.
• Practice hand hygiene: Wear gloves to minimize direct contact with irrigation water when tending to your lawn or garden. After handling any produce or soil exposed to PI water, thoroughly wash your hands with soap and water.
Residents are encouraged to remain vigilant and monitor their health closely. Symptoms of an E. coli infection may include diarrhea (often bloody), abdominal cramps, nausea, and vomiting. In severe cases, it can lead to kidney failure, especially among young children, older adults, and individuals with compromised immune systems.
If you or anyone you know experiences these symptoms, contact your healthcare provider. For questions regarding E. coli, visit the CDC page at www.cdc.gov/ecoli/general/.