Pioneer win streak ends in league opener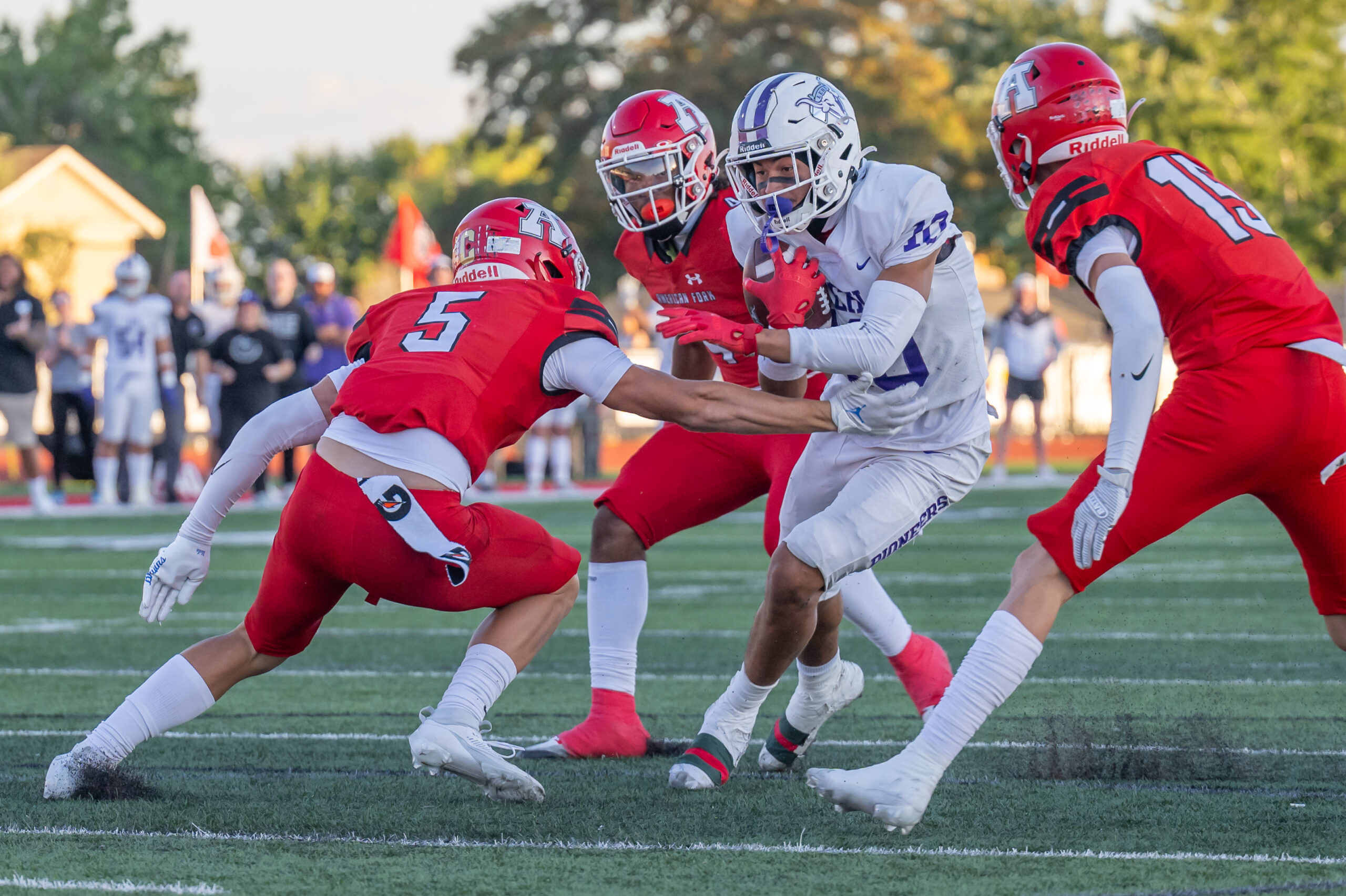 The Lehi High School football team had won 24 straight games dating back to Oct. 7, 2021, entering Friday's initial 6A Region 3 contest.
However, the combination of the best American Fork team in decades plus Pioneer turnovers and missed opportunities produced a blowout victory for the Cavemen 62-28 as they celebrated their Homecoming.
Lehi got the ball first and marched right down the field and scored in less than three minutes on a 5-yard pass from junior quarterback Jett Niu to junior wide receiver Mays Madsen. It turned out to be the only lead of the game for the Pioneers.
American Fork responded immediately with a scoring drive and added a pick-6 on Lehi's next drive to move ahead 14-7.
The Pioneers went three-and-out on their next turn and had to punt the ball away. The Cavemen scored yet again in short orderbut Lehi blocked the PAT to leave the score at 7-20.
After the Pioneers were quickly forced to punt again, American Fork padded the advantage to 27-7 early in the second period.
Many were giving up on Lehi by that point, but they weren't done quite yet. The Pioneers boarded two touchdowns in all of 90 seconds to reduce the gap to six points.
Unfortunately, the wheels came off after that. Lehi missed two opportunities to put points on the board before the break and three drives ended by turnovers in the second half didn't help their cause.
The Lehi defense made some good stops but not enough of them to slow down the high-powered, balanced Caveman offense. The Pioneer reserves put one more touchdown on the board inside the final minute, but the game was long over by then.
It doesn't get any easier for Lehi in what Coach Ed Larson calls the ACC of Utah high school football. Next week the Pioneers (5-1) host in-town rival Skyridge (6-0) on Friday (Sept. 22) at 7 p.m