Lehi City officials break ground on Family Park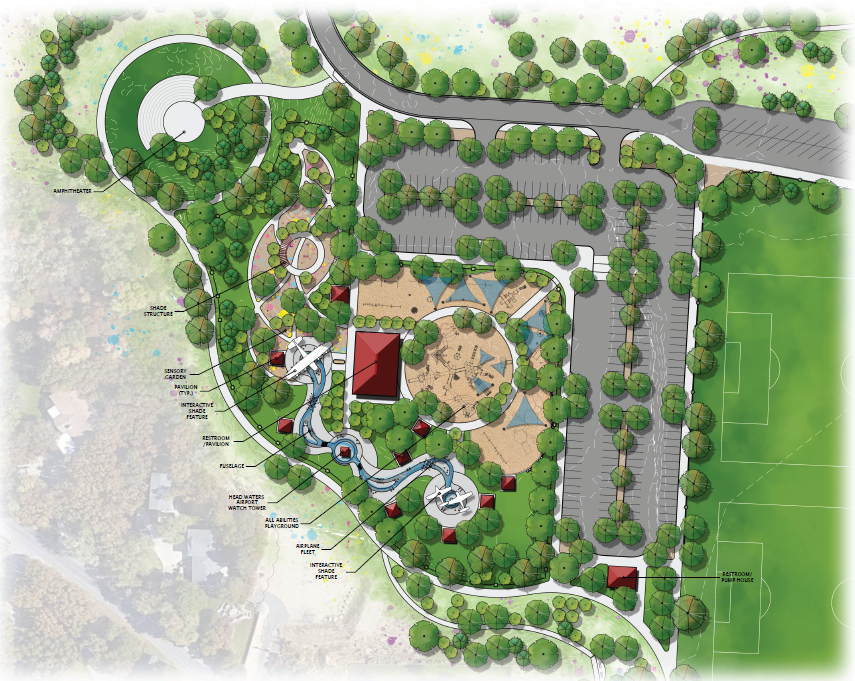 LEHI, UT- September 26, 2023- City officials and others officially broke ground on the long-anticipated Family Park. The public was invited to the ceremony on Tuesday at 1999 N 600 E in Lehi.
"Family Park has been over 17 years in the making, and it is exciting to be moving into the next phase of construction," said Lehi Mayor Mark Johnson. "An all-abilities playground, amphitheater, and water feature will be part of the new construction, with an anticipated opening date of early next summer."
This groundbreaking marks a milestone in the ongoing development of Lehi City Family Park. The park's first area, soccer fields, was opened in 2020, providing recreational space for the community. The fields are also home to the Arsenal Soccer Club, and this year, the completion of three main parking lots improved visitor accessibility. Additionally, much of the lower portion surrounding the soccer fields is landscaped. 
The ceremony was held in the northern phase of the park, which includes the all-abilities playground, amphitheater, and sensory garden. Lehi City recognizes the significance of an all-abilities park in the community. It will be a place where families can come together regardless of physical abilities. The anticipated completion of the park is June 2024.
"This park will offer amazing recreational and leisure activities to our community. When finished, Family Park will have over 85 acres of public open space," added Johnson.
Lehi City partnered with several local companies in the development of Family Park. Blu Line Designs is the primary designer, ensuring that the park's aesthetics and functionality align with the community's vision. Sirq is the general contractor responsible for overseeing the project's construction, while Sunroc serves as their primary excavation company. Big T Recreation will provide all-abilities playground equipment, ensuring its safety and accessibility.