Lehi girls tennis competes well at State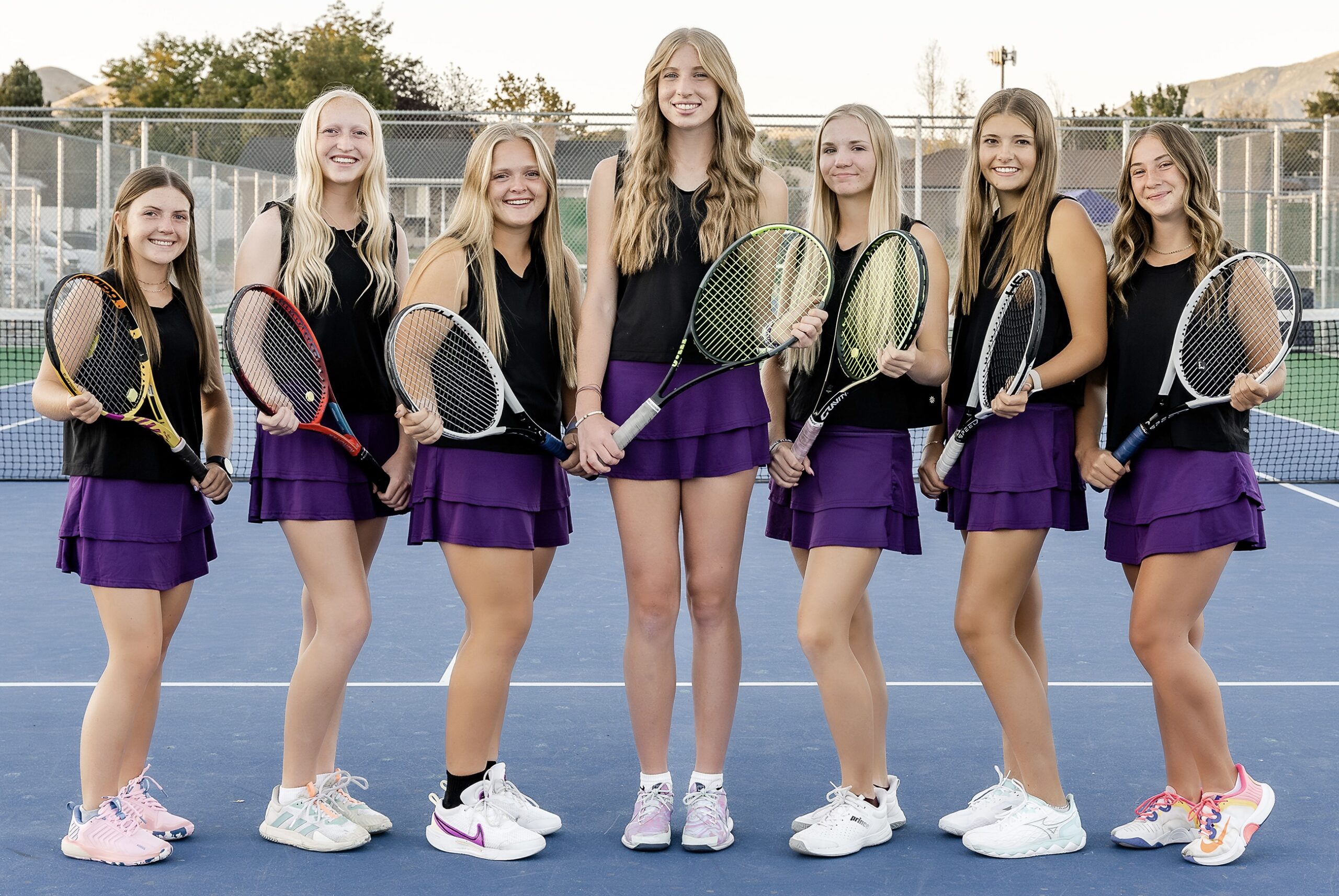 In the school's first year in 6A, the Lehi High School girls tennis team qualified to advance all players to the Round of 16 and earned seven points in the state tournament, the highest total for the program since joining the larger-school ranks.
In the first singles bracket, Pioneer sophomore Sadie DeSpain was the No. 9 seed and defeated junior Capri Fife of Mountain Ridge 6-0, 6-4 in the Round of 16 to earn a spot in the quarterfinals. There she faced the bracket's top seed, Tia Christopulos of Layton, and the Lancer prevailed 6-1, 6-0.
The other Lehi entrants were not successful in their second-round appearances Sept. 28 at Liberty Park in Salt Lake City and those matches concluded their participation in the postseason meet.
Senior Alyssa Wheeler represented the Pioneers in the No. 2singles bracket, where she was seeded No. 8. In the round of 16 her opponent was Hazel Borland of Farmington. Wheeler competed hard and won some games but ended up falling 4-6, 2-6.
In a marathon match at No. 3 singles, junior Bella Norton was seeded No. 8 and won her first set against Evelyn Marsh of Corner Canyon 6-2, but the Charger evened the score with a 6-1 win in the second set. The third set was a back-and-forth battle to the end, but Marsh eventually pulled it out 7-6 (8-6).
In the No. 1 doubles bracket, sophomore Ryan Nielson and junior Anjalee Olson were seeded at No. 6 and fell to the pair from Pleasant Grove 6-2, 6-1.
In the No. 2 doubles bracket, seniors Annmarie Jones and Ashton Jones came in as the No. 7 seed. They were matched against the team from Bingham. This was also a highly competitive match, but the Miners hung on for a 7-6 (8-6), 6-4 victory to advance.
"We had a beautiful day of tennis today," said Coach Christina Bowman. "We advanced Sadie DeSpain to the quarterfinals andit was a huge battle at both the No. 3 singles and No. 2 doubles spots. I am super proud of the girls and their season, peaking here at the state tournament."
Since there are so many quality players in Region 3, leaguematches also included a fourth singles and third doubles in the varsity competition. They don't have these brackets at the state tournament, so the players had their own region tournament at American Fork on Sept. 15-16.
Lehi freshman Liberty Salcido beat Lacy Jaussi of Skyridge 3-6, 6-1, 10-7 to win the No. 4 singles title. The Pioneers finished third in the No. 3 doubles bracket with juniors Grace Thatcher and Brooke Anderson.