Falcon girls soccer advances to semis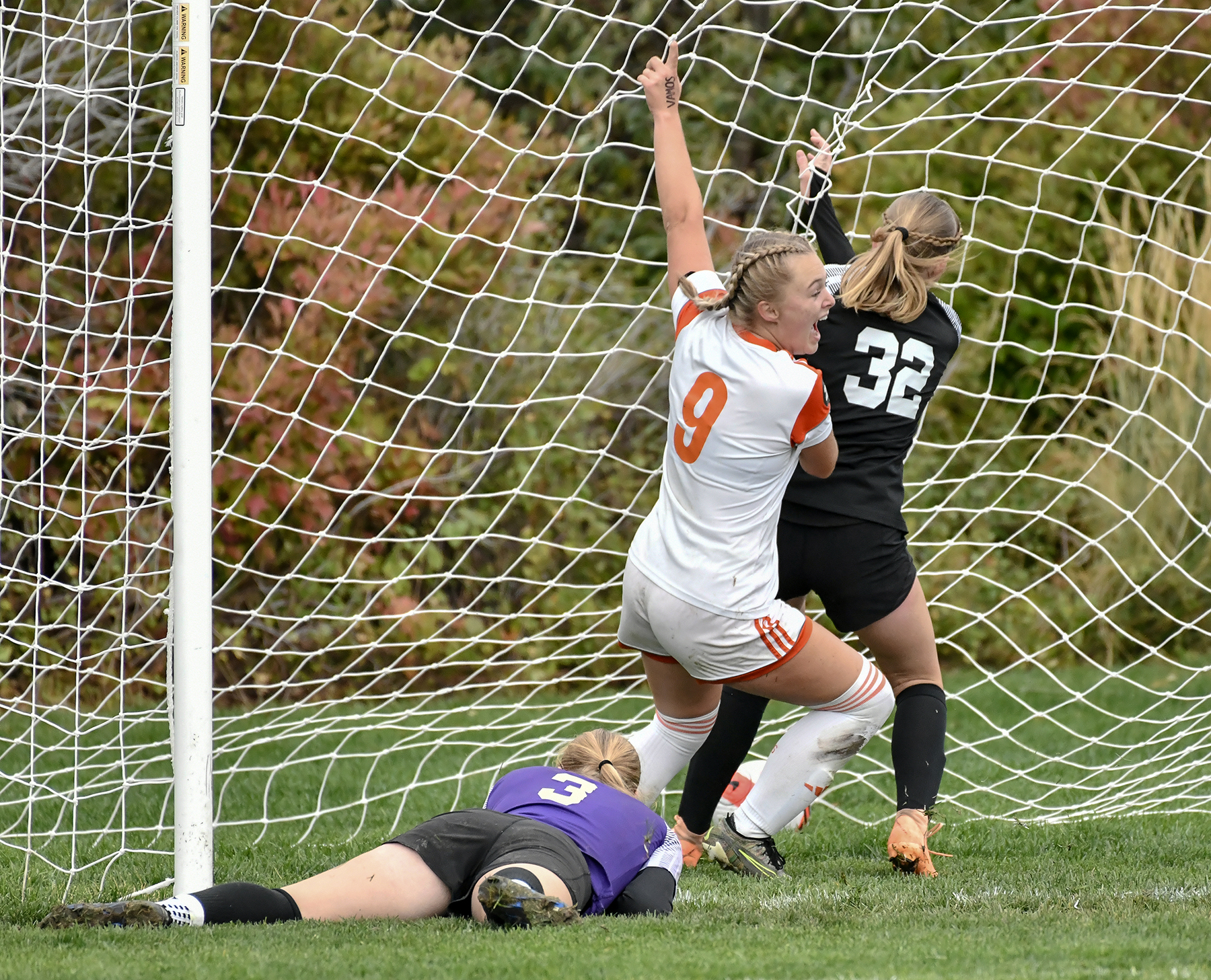 The Skyridge girls soccer team upset top-seeded and previously undefeated Davis 1-0 on the road Thursday (Oct. 12) to eliminate the Darts and advance to the semifinals of the 6A state tournament on Tuesday (Oct. 17) at 10 a.m.
The match will be played at Zions Bank Stadium, located at 14787 Academy Parkway in Herriman. The No. 8 Falcons (11-7) will now face a familiar Region 3 foe, No. 5 American Fork (12-5). The squads finished in a tie for second place in their league and split their matches during the regular season.
"We knew we had our hands full with Davis," said Coach Toby Peterson. "We played them in the semifinal game last year and they have been undefeated since then.
"They earned the number one seed in this year's tournament,and we have been rather inconsistent at times this season," he continued. "With that said, we knew that if we played to our potential and remained unified in our efforts, we could do it, and that is exactly what we did."
The teams battled through a scoreless first period and were halfway through the second before the critical turning point arrived.
"We were fortunate in the 60th minute when Emma Hughes stepped up and took a free kick from about 30 yards out," the coach said. "She placed the ball near the back-side post just like we had practiced and the keeper couldn't maintain her grasp on the ball and dropped it.
"Annika Johns got a touch on the ball and Mercede Sampson was able to clean it up as they pressed the loose ball," he said. "We possessed the ball 73 percent of the game and had eightshots.
"Our defense had been strong all game and remained vigilant for the remaining 20 minutes, allowing us to close out the victory," Peterson said.