High school golfers wrap up season at state meet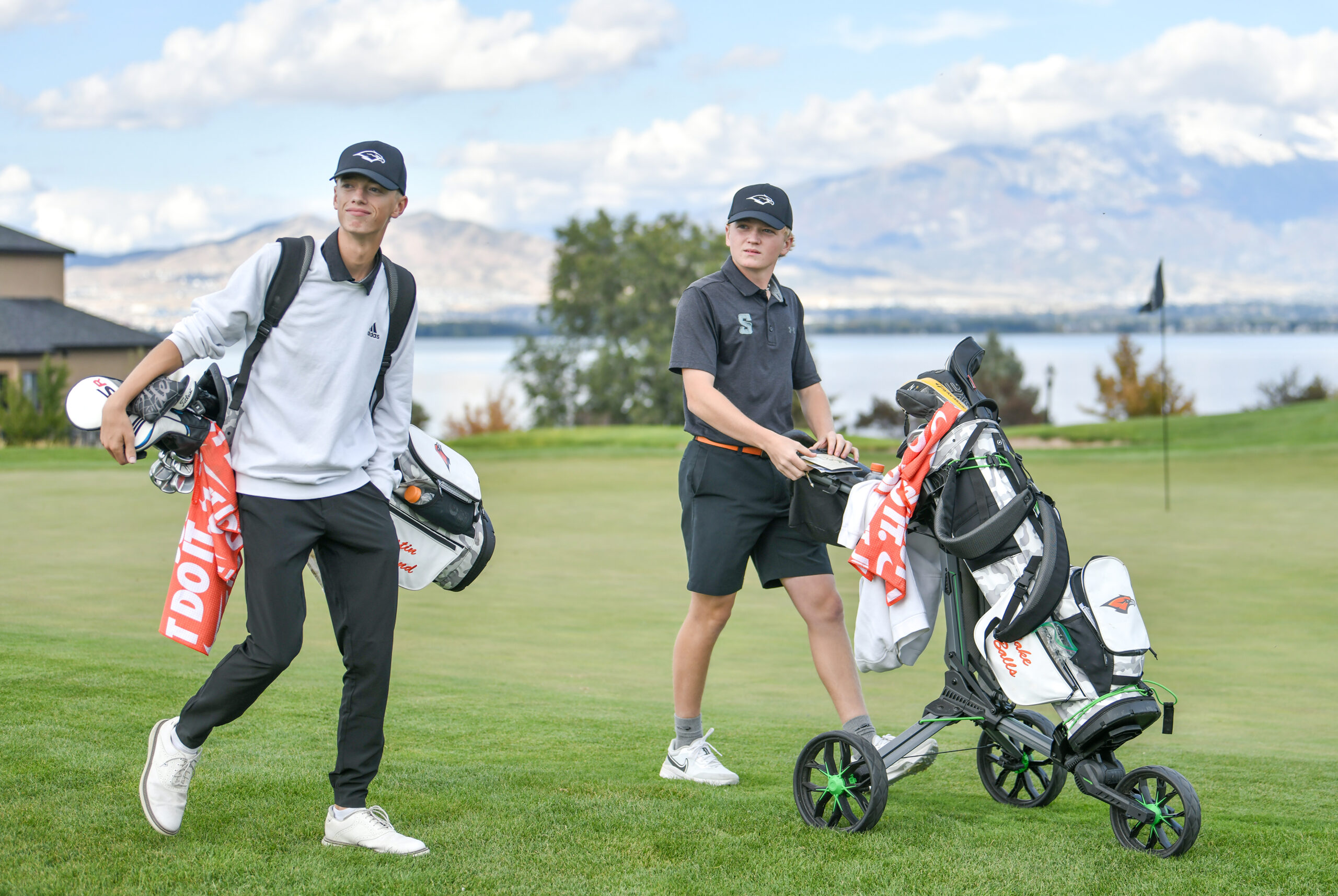 The Skyridge and Lehi boys golf teams finished the Region 3 season in second and fifth place, respectively, and went on to complete their seasons at the 6A state tournament Oct. 9-10 at Old Mill Golf Course in Salt Lake City.
In the final league standings, Lone Peak took first place with a combined team stroke average of 291.0, followed by the Falconsat 299.0 and American Fork at 305.0. The Pioneers totaled 324.0.
Five Lehi-area players medaled in the top 10 in the region individual standings. Pioneer junior Toa Ofahengaue with a stroke average of 70.3 finished second only Lone Peak's Kihei Akina at 67.5.
The two of them tied with a score of 70 at the final Region 3 event on Sept. 27. Akina eventually earned the silver medal at State.
Skyridge senior Gavin Hansen was third with a 71.9 average. Teammate Austin Holland, a junior, finished in seventh place at 75.3. Lehi senior Dallin McKay was ninth at 76.3 and Falcon junior Calvin Armstrong was right behind in 10th with a 76.7 average.
Under this season's realignment, all 6A teams had the opportunity to enter the first round of the state championship meet. Skyridge qualified to continue playing on the second day with a team score of 294, placing the Falcons sixth among the 11 teams that advanced to the final round.
The Lehi team didn't make the cut as a group, but Ofahengaue and McKay qualified to compete as individuals. The other Pioneers who played at State included senior James Jones, senior Weston Taylor, senior Connor Church and sophomore Makay Mendenhall.
Ofahengaue was the top Lehi-area placer, tying for 12th with three other golfers at a two-day total of 146 strokes. Armstrong was next in, tied for 16th at 147. Holland tied for 21st at 148.
The Skyridge team came in sixth in the final standings as well with a two-day combined score of 599. Corner Canyon was the gold trophy winner at 567 and the Knights were second at 576.
The other Falcon team members included Hansen andsophomore Murphy Dunn, who tied for 41st with one other golfer at 156; senior Jacob Balls tied for 48th with a 159; and senior Brenner Rusick came in 63rd with a 164. Mckay tied for 53rd with a score of 160.