American Fork marine, Jim Chipman, to be honored posthumously after 50 years missing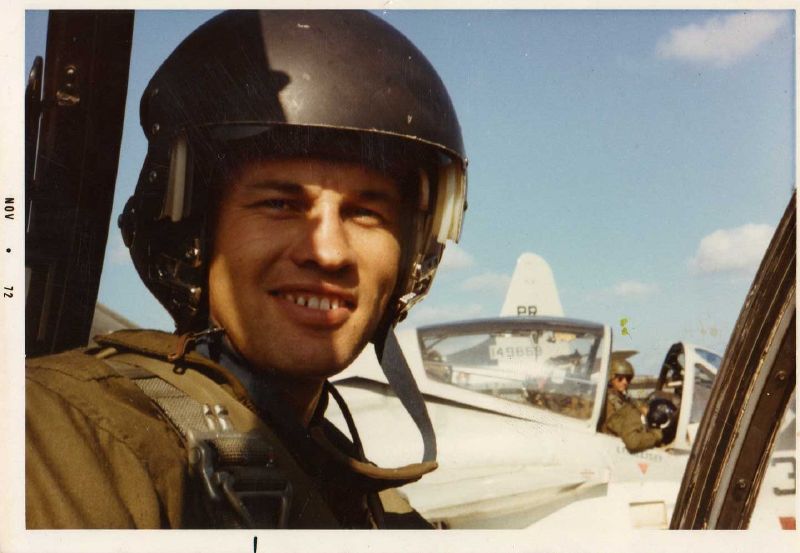 Marine Corps Capt. Ralph James (Jim) Chipman's family received word on August 9, 2023, 50 years after he went missing in Vietnam, that his remains had been identified and would be returned to his hometown for posthumous honors.
Chipman's wife and two sons finally have the opportunity to bury him in a memorial service at the American Fork Cemetery. The service will be held on November 11 at 1 p.m., and the Marine Corps Honor Guard will conduct the services.
In the winter of 1972, Chipman was assigned to Marine All-Weather Attack Group 12, 1st Marine Air Wing. On December 27, he was piloting an A6A Intruder along with his co-pilot, First Lieutenant Ronald W. Forrester, during a nighttime combat mission over the northern part of the Democratic Republic of North Vietnam. After entering the target area, Chipman's aircraft ceased radio communication and never returned to base.
Search and rescue teams found no trace of the aircraft or crew in the Le Thuy District, Quang Binh Province. In July 1974, the Marine Corp reported Capt. Chipman as killed in action. Investigations following the incident continued for decades, with investigators eventually discovering remains and material evidence which are believed to be associated with Capt. Chipman and the other aviator in the area of the crash site.
Chipman was born August 15, 1943, and grew up in American Fork and Orem. He graduated from American Fork High School in 1961. He served a mission for the Church of Jesus Christ of Latter-Day Saints in the Eastern Atlantic States Mission, after which he graduated from Brigham Young University in 1968 with a Bachelor's in business management. Lieutenant Chipman was commissioned in the U.S. Marines in 1969 and was assigned to the Marine Corps station at Cherry Point, NC. Lieutenant Chipman graduated from the Air Force pilot training at Vance Air Force Base, OK, in 1970.
Chipman is honored on the Vietnam Veterans Memorial in Washington, D.C. His name is permanently inscribed on the Courts of Missing at the Honolulu Memorial.
In the years after his disappearance, the family put a plaque in front of the Provo City Library and planted a tree in Chipman's honor at Robinson Park in American Fork.
Jim was married to Susan Smith and they had two sons.