Falcon girls volleyball collects the silver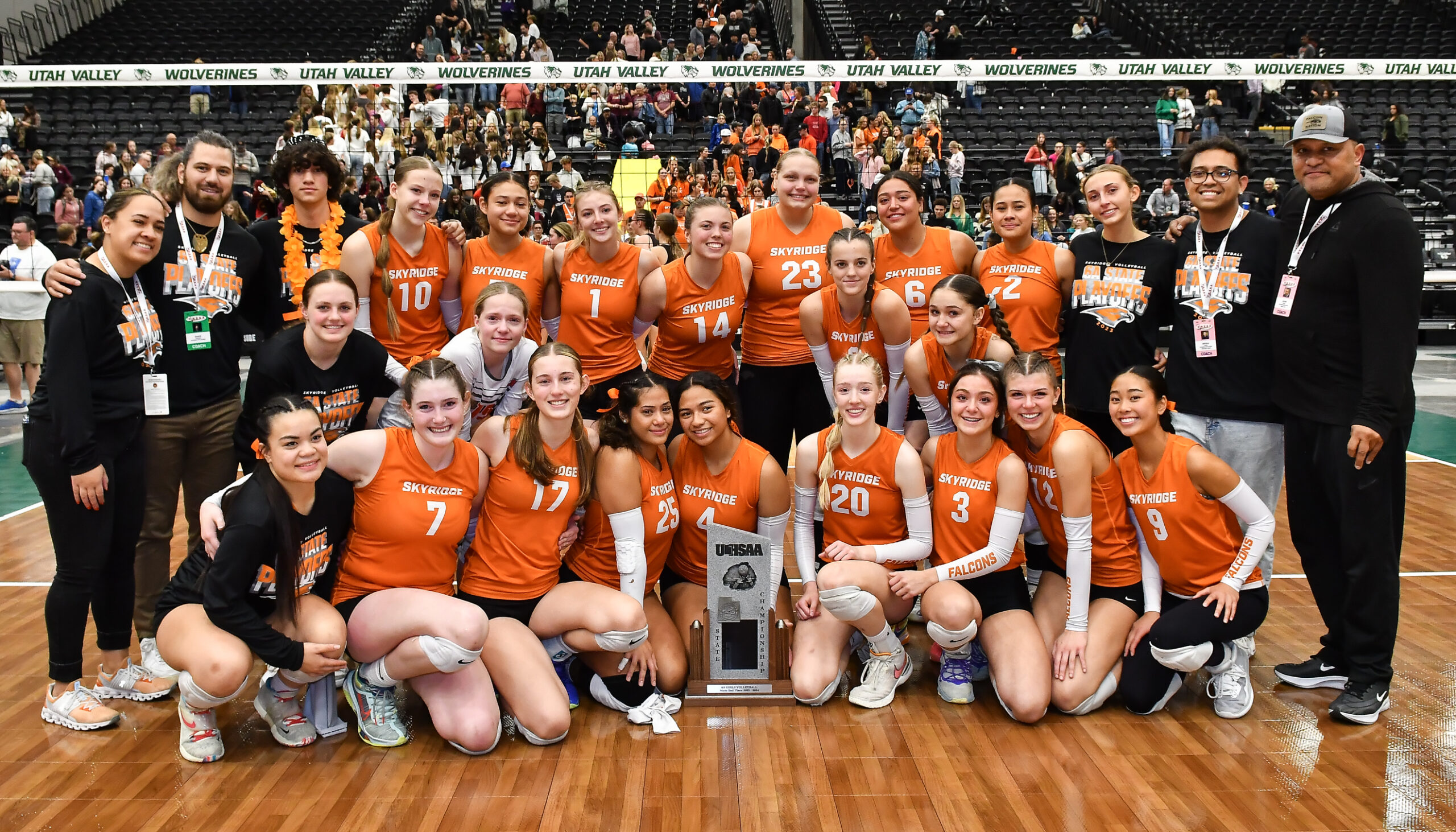 Beky Beaton & Jennifer Thomas | Lehi Free Press
The No. 1 Skyridge girls volleyball team sailed through the 6A tournament until it came time to face No. 2 Lone Peak again – the only team to beat the Falcons during the regular season – in the championship final of the 6A state tournament.
The Skyridge squad played confidently through the first set, winning it 25-18. However, the Knights pulled out a tough second game 25-23 and stayed in control the rest of the way, winning the final two sets 25-16, 25-18 for a 3-1 victory and the 6A crown.
"This was a tough battle," said Falcon Coach Silver Fonua. "I am proud of our girls. I thought our effort was there, however, today, Lone Peak played better. In the serve and pass game, Lone Peak just did better than us. So, congratulations to them.
"Skyridge hasn't been a volleyball school and now we are," he continued. "We have made a statement and I am happy for our team. I am proud of the work that we started during the summer and have continued to this point.
"The ultimate goal was to play in the state final. That is what we wanted and tonight we had the chance to achieve that goal. I am proud of what they did during this game," the coach concluded.
The Falcons won the rematch with the Knights during the Region 3 season, so they finished with a spectacular overall record of 28-2.
For more details and photos from Skyridge's tournament run, check out the Nov. 9 issue of the Lehi Free Press.