Skyridge football coach suspended, program put on probation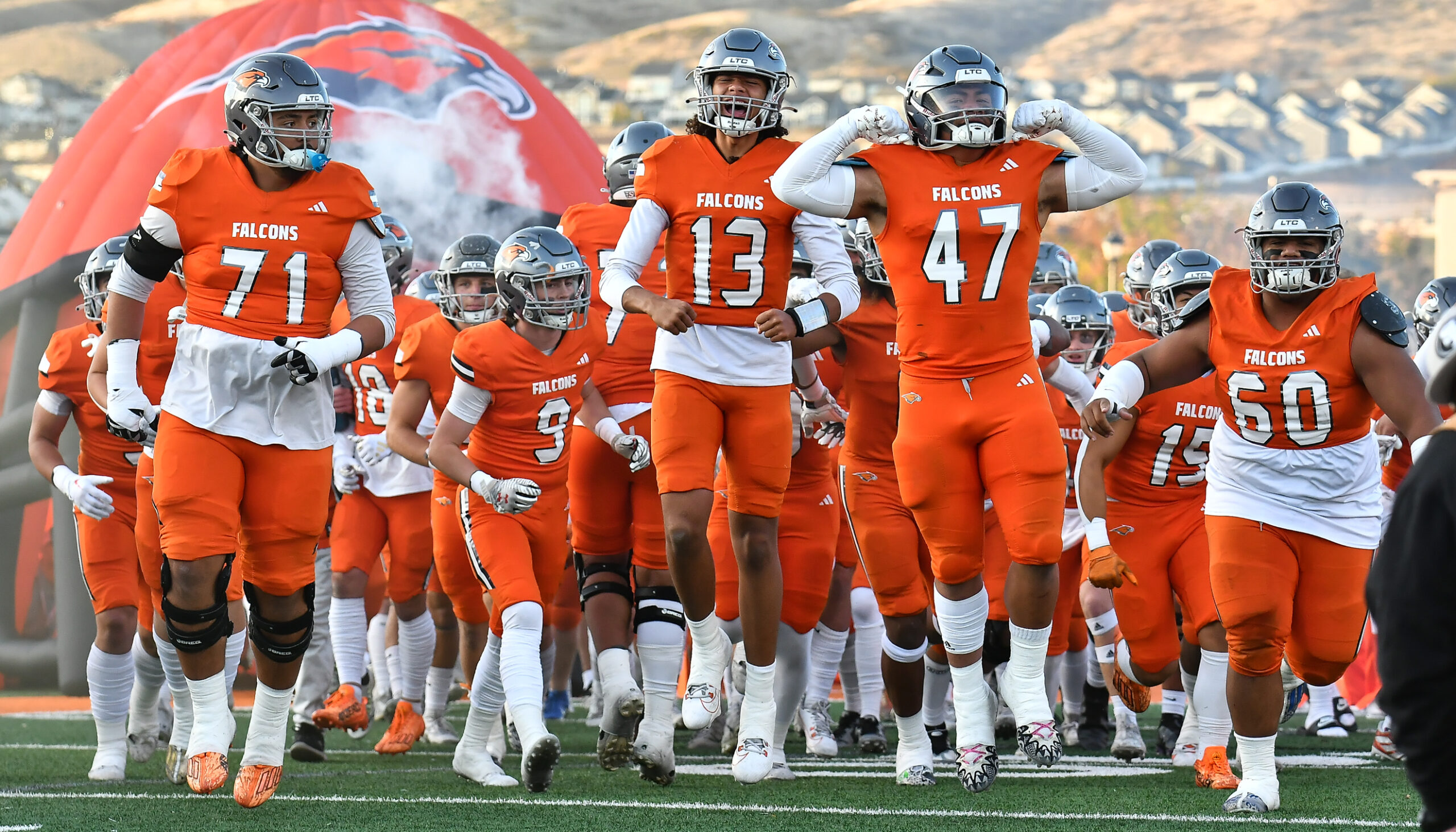 The Utah High School Activities Association has released the following statement about administrative action affecting the Skyridge football program.
This week, Skyridge High School self-reported (as is required of all schools under the Bylaws and rules of the Utah High School Activities Association) that an ineligible player had participated in the two most recent games of the football season.
That report was submitted to the Board of Managers of Region 3, which recommended that the head coach of the Skyridge football program be suspended from all activities for a period of two weeks which would include two games.
Pleasant Grove High School, which had lost to Skyridge in the November 3, 2023 quarterfinal contest, objected to the Region 3 recommendation and asked the Association to declare a forfeit because of the ineligible player, and require Skyridge to vacate that win.
Today, November 8, 2023, the Association asked both Skyridge and Pleasant Grove to appear before the Association's Executive Committee for a hearing on the recommendation and the request to vacate. The Executive Committee took testimony from both schools and took the matter under advisement while it considered the evidence and the possible penalties.
After consideration, the Executive Committee unanimously ruled accordingly:
1. The Recommendation of the Region 3 Board of Managers is accepted as to the suspension of the head coach for two weeks and two games;
2. Skyridge High School is fined $3,000 for lack of institutional control in the two incidences of playing an ineligible player;
3. Skyridge High School will be on probation for one year, during which time it will take whatever steps are necessary to prevent a recurrence of these infractions. During that time, Skyridge will report to the Association the actions it has taken and the results.
The UHSAA will make no further comments on this situation.