Wasatch Contemporary Dance Company performs fall concert at Orem Library Hall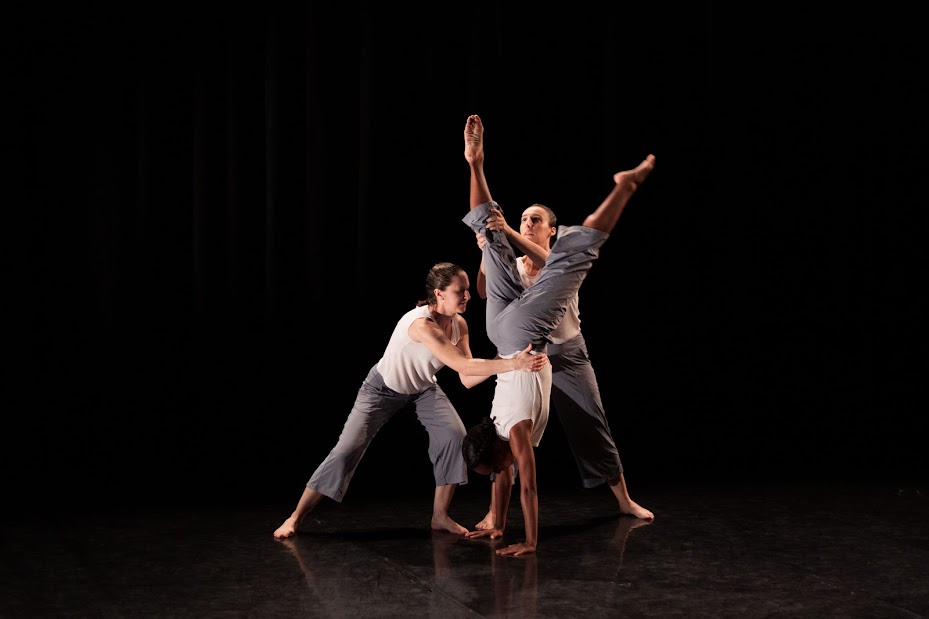 Ryann Anderegg | Lehi Free Press
The Wasatch Contemporary Dance Company performed their fall concert, "Chronology," on Nov. 11 at 7:30 p.m. in the Orem Library Hall, a small theater recently built off the side of the Orem Library. 
Jessica Heaton, a Lehi resident, is the founder and artistic director of Wasatch Contemporary Dance Company.
"As an independent artist, I applied and was selected for the artist's residency hosted by The Center for Latter-Day Saint Arts in New York. I used this opportunity in October to create a short dance film in New York City that chronicles what happens when the rationale and understanding we've built our lives on morphs into something new and confusing, but more beautiful. This work will be one of six presented at Chronology on Nov. 11," said Heaton.
The "Chronology" theme focuses on the ages and stages of life, celebrating milestones, facing big questions, and experiencing learning moments. Other choreographers represented in the show include locally and nationally renowned creators Shani Robison, Hayley Stoddard, Kaley Pruitt and Rachel Robison.
Wasatch Contemporary Dance Company has been performing and teaching in Utah County since April 2010. The purpose of the company is to provide post-graduate performance and choreographic opportunities to dancers in and around Utah County and to help the area grow as a hub for dance and art. WCDC strives to combine classical training with the innovation of today's voices – a mixture of all dance genres coming together to bring forth a truly contemporary style.
As the leading force for professional contemporary dance in Utah County, WCDC receives funding from many cities in the area, including Lehi, American Fork, Orem and Provo, to provide professional performances all over the county.
"At Wasatch Contemporary Dance, we believe strongly in the power of dance to educate, unite and inspire compassion and creativity. As the company's founder and artistic director, I have made it my mission over the last 13 years to curate unique views, socially and emotionally important topics, and uplifting art that can inspire the community. I love to see a theater full of strangers who come together to celebrate our mutual humanity through the art form of dance. Bringing people together is the most gratifying part of my job," said Heaton.
Keep an eye out for details about the company's next concert, which they will perform in Lehi this coming April.