Lehi Residents Go PokéCrazy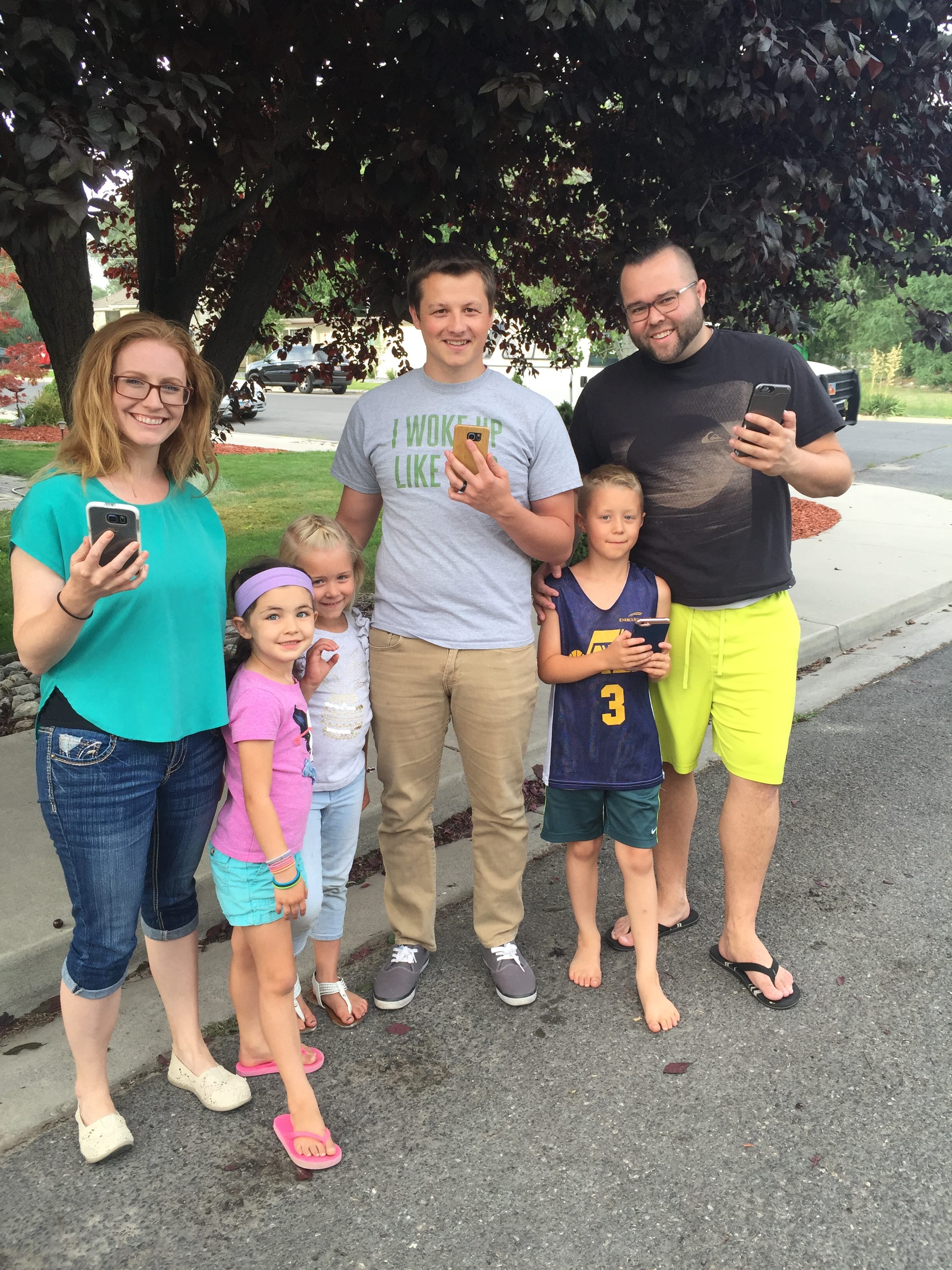 Since last Thursday, you may have noticed people of all ages wandering the streets of Lehi late into the evening, staring at their phones. They're all playing the latest gaming craze, "Pokémon Go."
Millions of people have downloaded the free Android or iOS smartphone app since its introduction last Thursday. In simple terms, Pokémon Go uses your phone's GPS and clock to detect where and when you are in the game and make Pokémon characters "appear" around you (on your phone screen) so you can throw a virtual ball at them and capture the various "monsters". As you move around your home, yard, neighborhood and city, you can find more Pokémon and catch them.
One benefit of the game is that it encourages getting outside the house and walking about the neighborhood. In writing this story, I met several neighbors I didn't know wandering down my street playing the game. My son, who was playing the game in Lehi said, "Mom, I'm learning more about Lehi; I just caught Squirtle at the David Evans statue at the Legacy Center!"
The game does have its dangers, however: car accidents have been reported because of people playing the game while driving, and pedestrian accidents have also been reported. Its popularity is astounding, however, and shows no sign of tapering off soon.