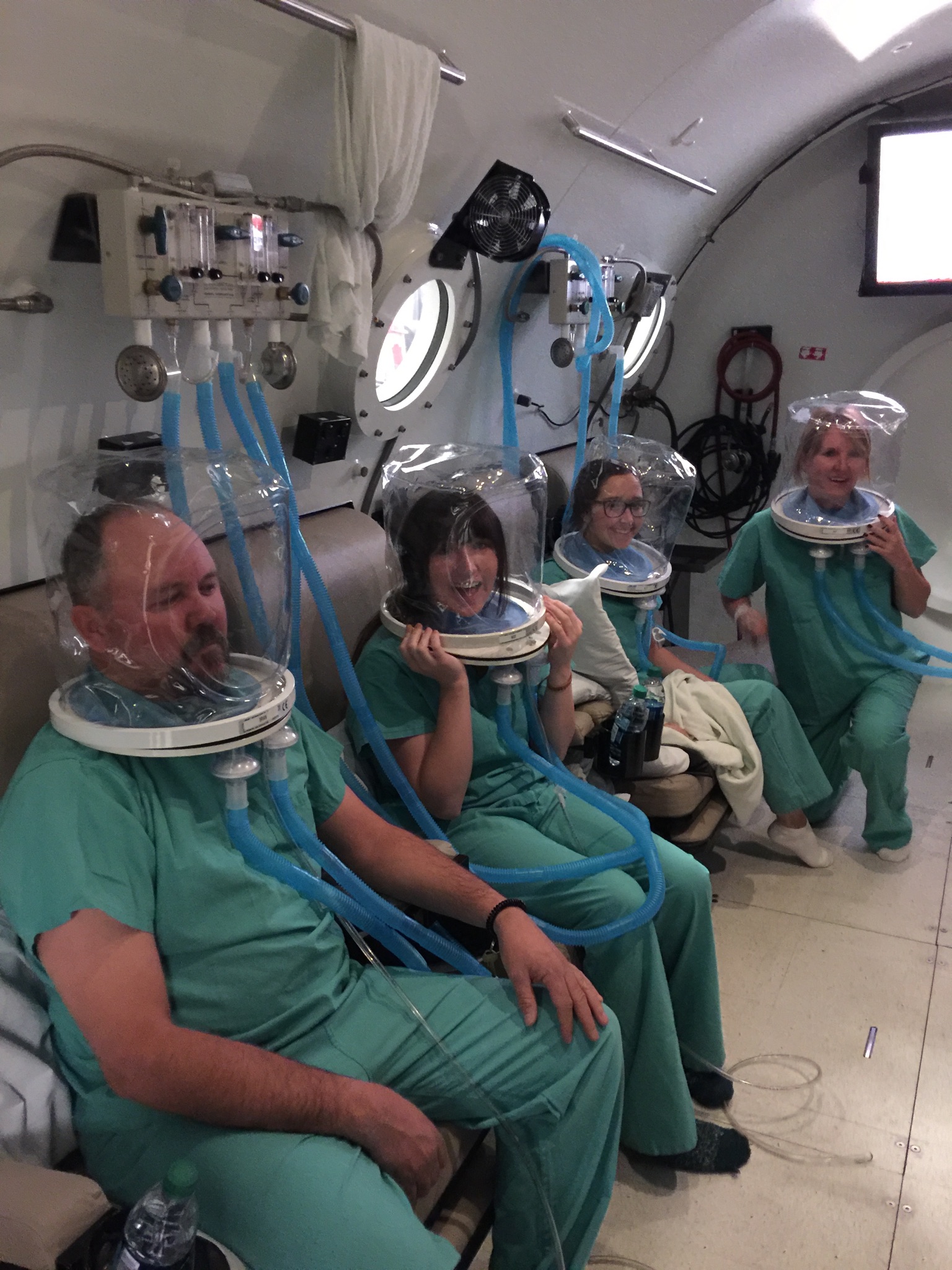 Early Tuesday morning, November 29, 2016, Amy Bush awoke to her alarm and a splitting headache at 5:30 in the morning. The headache intensified over the next hour as she fought the urge to go back to bed, wondering whether she was having a stroke. Amy remembers looking at the toothbrushes in her bathroom and not knowing which one belonged to her.
When Amy Bush found the family dog – a miniature dachshund – unconscious under a bar stool, she picked him up and took him to show her husband, Brian. Brian could barely stand up, he was so dizzy.
"We need to get out of here," he said. Brian and Amy went to get their two daughters who live at home, Madelyn (21) and Ally (18), so that all of them could get out of the house together. Ally was still on crutches from hip surgery, so that only added to the challenge of escaping while everyone was dizzy and nauseous. When the other family dog, a standard poodle, weaved its way out of the house, he immediately fell over on the grass outside.
The Bush family was experiencing carbon monoxide poisoning that Tuesday morning in November. The boiler had been serviced the day before and one of the vents had corroded, so all the carbon monoxide was venting into the house. When too much carbon monoxide is in the air, the body replaces the oxygen in red blood cells with carbon monoxide. This can lead to serious tissue damage, or even death.
Amy, Brian, Madelyn, and Allie Bush were taken to Utah Valley Hospital where they sat in a hyperbaric chamber for four hours the first day and again for two hours the following day. Amy is still dealing with some of the symptoms almost two months later. Their mini dachshund is now totally deaf and has lost sight in one of his eyes. The family and the dogs are lucky to be alive.
Carbon monoxide is called the "invisible killer" because it's a toxic gas that you can't see or smell. Every year 400 people die from accidental carbon monoxide poisoning and 20,000 are admitted to the emergency room. It's important to have carbon monoxide detectors in the home, to replace them every five years, and check the batteries every few months. The latest in carbon monoxide detectors is an app for your smart phone that controls the device on the ceiling.