Lehi undefeated in region play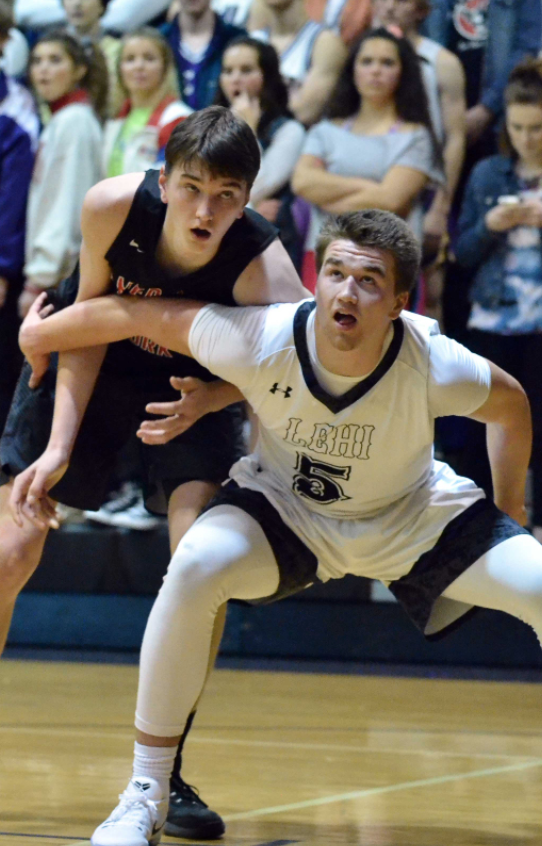 On January 17, the Lehi Boys' Basketball team traveled to Herriman High School to take on the Mustangs. It was a close match up for most of the first half as both teams had strong offensive performances. The Pioneers went into the locker room down by 2 points at the break.
In the third quarter, both teams scored 14 points, and the Mustangs led 48 to 46 going into the final period. A total of 47 fouls were called throughout the game, including 7 charging fouls committed by Herriman in the last half. In the fourth quarter, Lehi was strong from the free throw line making 12 of 15 foul shots. The Pioneers outscored the Mustangs in the fourth quarter to escape with the 68- 62 victory.
Ethan Tuckett delivered another strong performance leading the team with 23-points. Dallin Holker scored 10 and Jake Thacker and Jaxon Treu both put up 8 points.
The Pioneers hosted the American Fork Caveman on Friday, January 20. It was a tight contest throughout the first half with several lead changes, and the score was tied 31-31 at the half. Lehi came out of the locker room with intensity and outscored the Caveman in the third quarter. American Fork put up a strong fight in the final quarter, but the Pioneers held on to win the tight battle 74-71.
Despite being in foul trouble early and sitting out most of the first half, Dallin Holker lead the team with 15 points. Three other Pioneers also scored in double figures. Kevin Windsor had 14 points, Ethan Tuckett and Kade Moore both scored 12 points to help the team stay undefeated in region play.