Skyridge Scoop: Skyridge Drill Team inspires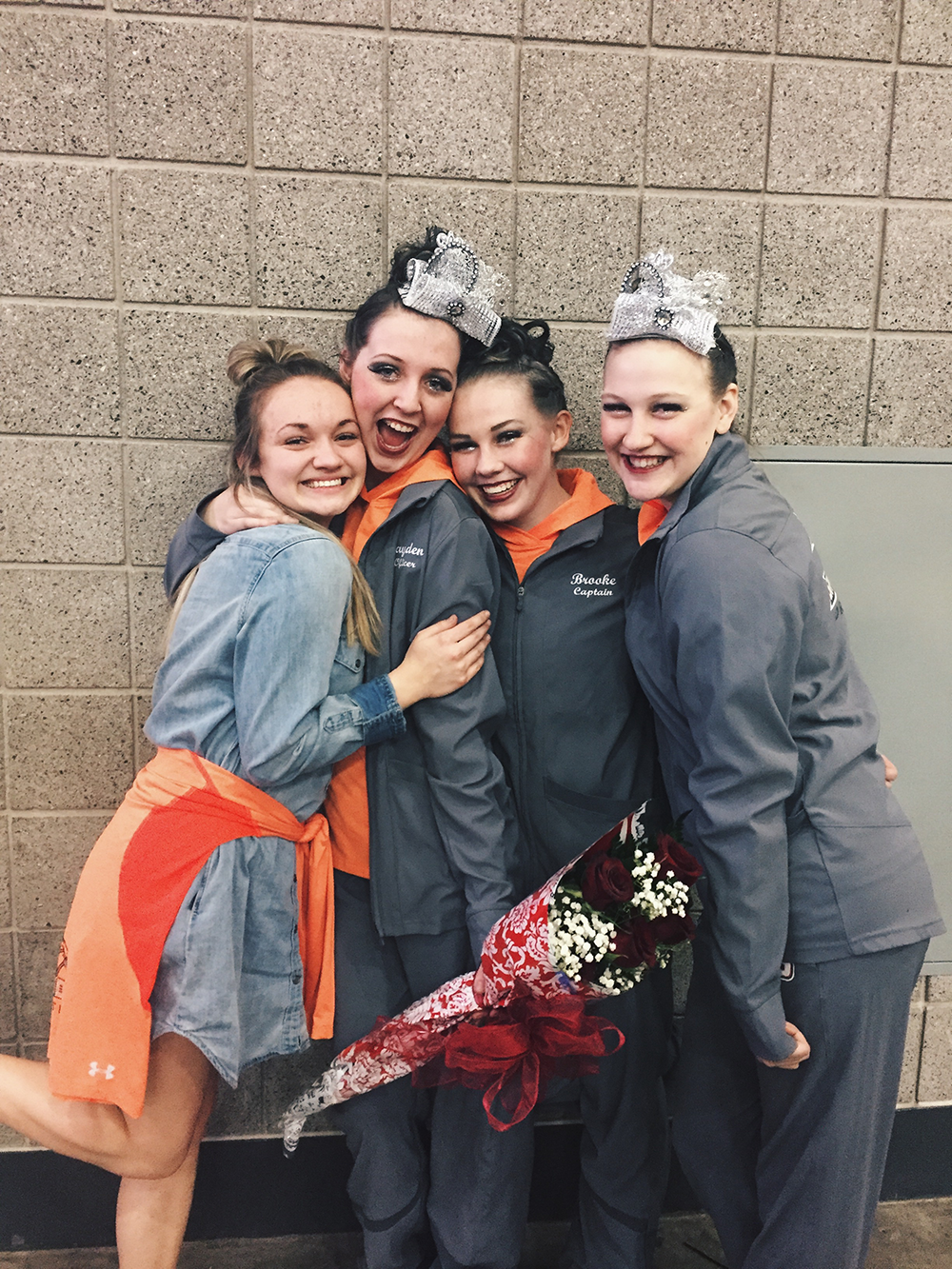 Skyridge Drill has been amazing this year. These girls not only stand together as a team but as a family.
At each basketball or football game so far this year, they chose to stand with each other as a group outside of the student section. This represents the girls having an incredible bond, one that only a team can understand.
I had the pleasure of talking to a couple members of the team about what they thought he most important part of being a team member was. Alexa Taylor said, "I think the most important part of being a good teammate comes from being a loving friend to everyone, giving positive feedback, and keeping the energy up at all times!" Senior drill team member Adi Joseph said, "The most important part of being an influential teammate is being there for each other one hundred percent of the time." I think everyone can learn from these girls and the drill team in general.
  During the beginning of the year in October they hosted their mini drill camp. They had dozens of little girls attend. Those little girls spent all week practicing a dance the girls taught them. At the end of the week they had the chance to perform at the halftime of a football game! The little girls did great thanks to the coaching of the team.
While the drill team might be good with kids, but they're even better with competitions. At the Salem Hills competition they took first in the dance category, 2nd in kick, and 3rd in hip hop. At Regionals, Skyridge Drill took 2nd place overall in the region. They had an amazing student section and a great amount of talent, leadding them to take the wildcard award from the judges to advance to the state finals. It's a feat that took an insane amount of hard work.
Way to go Amurelles! Skyridge is so proud of you.