Hope changes everything for young women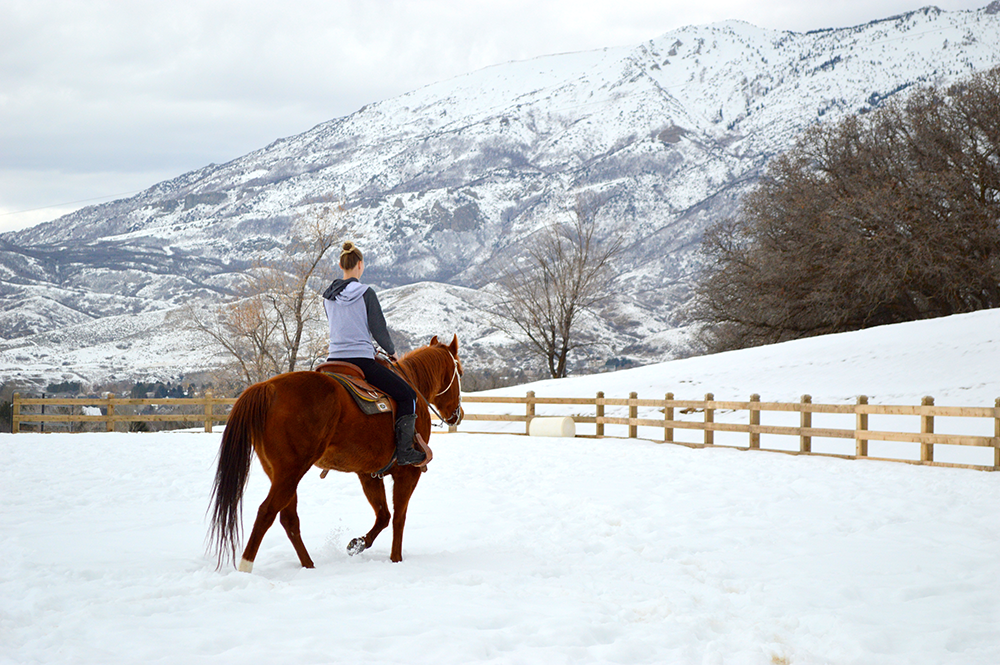 Bridle Up Hope: The Rachel Covey Foundation is a non-profit organization in Alpine, Utah. The foundation was started by Rebecca and Sean Covey in 2012, the year their daughter, Rachel passed away at the age of 21. Rachel lifted others and taught several girls to ride horses. Bridle Up Hope's mission is "to inspire hope and confidence in young women through equestrian training."
Lori Zitzman, Program Director for Bridle Up Hope, lives in Lehi. She knows firsthand the healing power horses can have. Zitzman grew up in California and visited her relatives' ranch in Utah every year. She finally has her very own horse and does endurance rides. Riding and caring for her horse helped Lori through a difficult time in her life.
Horses have the ability to respond immediately and give feedback to the rider's action or behavior. They can also mirror the rider's emotion. "Horses look for a leader. They connect with the girls in a special way, there is an immediate, unconditional love there," said Zitzman.
In a 2013 study, Child Mind Institute found that one in five young women in the United States struggle with depression or anxiety. This is twice as high in girls as in boys. Bridle Up Hope is for girls ages 12 to 25 who have lost hope, have low self-esteem, depression, anxiety, suffered abuse, or need a boost in life.
The Bridle Up Hope program consists of learning and caring for horses during 13 weekly hour-long equestrian experiences with a private instructor, learning life skills (incorporated into the equestrian experiences) taught in Sean Covey's book The 7 Habits of Highly Effective Teens, and giving back by volunteering at the barn a minimum of one hour each week during scheduled volunteer hours. Zitzman has seen most of the girls come back and volunteer many more than the one hour minimum required for the program. Some of the instructors are women who have successfully completed the program. One Bridle Up Hope girl said of her first day, "I was feeling something, but I didn't know what it was. I realized later that it was hope. It was the first time I've felt that."
Bridle Up Hope recently moved to 10 acres in Alpine, Utah. Their vision and plan is to build a strong home base and scalable model in Alpine where instructors from around the world will be certified in the Bridle Up Hope way. They plan to expand to all fifty states and into 100+ countries. The foundation's symbol is a pink horseshoe with seven white dots representing the 7 Habits. They hope to establish that pink horseshoe as a global symbol of hope for young women.
Right now, Bridle Up Hope is raising money to complete the stables and arena in Alpine. People who are interested in donating money can go to www.bridleuphope.org and click on the "Donate" button where there are several donation options. In April, Bridle Up Hope will have a gala at the Thanksgiving Point Barn with dinner, high-caliber entertainment, and a silent auction that will include trips to Hawaii and Cancun as well as original art and even braces. Businesses and individuals can sponsor a stable or pasture in Alpine as well.