Crystal Davies receives "Spirit of PTA" award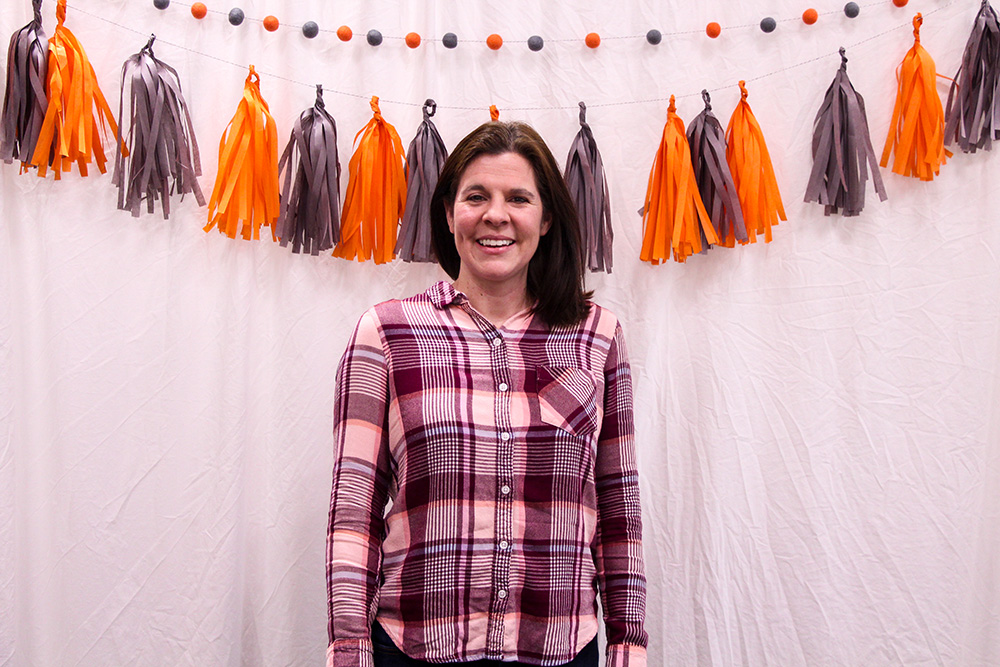 There was not a dry eye in the conference room at Skyridge High School on Friday, February 24th as Stacy Bateman honored Crystal Davies as this year's Region 9 "Spirit of PTA" award. The meeting was a surprise for Crystal.
There were administrators, teachers, parents, PTA colleagues, and Crystal's family there to recognize her many years of service in the schools of Lehi. Bateman, Lehi's PTA council president, nominated Davies for the achievement, citing her many years of service to the students of Lehi.
Crystal's list of service is long and impressive. She has served as room mother for each of her children, Heather, Jared, Daniel, Ben and Seth. In addition, she has been PTA president for two years at each of the following schools: Freedom Elementary, Lehi Junior High School, Lehi High School and now Skyridge High School.
She has been instrumental in establishing the Hope Squad at both Lehi High School and Skyridge High School. Hope Squad is "the eyes and ears of the school, and champions great causes at school," according to Bateman. She has planned and executed the highly successful "Grad Night" at Lehi High School. In describing Davies, Bateman used phrases such as: "soul of our PTA, serves with grace and humility, always has her trademark smile."
"Crystal is incredibly deserving of the Spirit of PTA award. She is the lifeblood of our PTA. She is a glowing example of optimism, encouragement and love. The programs she has established and implemented will continue long after her tenure here ends. Crystal Davis has created a legacy that our students will benefit from for years."
When asked about the award, Davies replied emotionally, "I love our community. There are great people in our community. I couldn't have done it without my husband's support."
Mr. Davies responded, "She certainly deserves this award and I need to thank Little Caesars, Papa Murphy's, and Papa Johns. We've eaten lots of pizza."
Crystal's nomination will now go on to the Utah state competition. She will be honored at the March 14th school board meeting at the Alpine School District office.